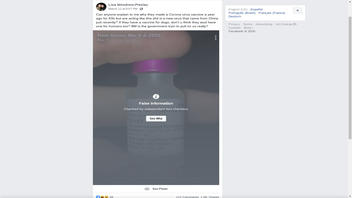 Can a coronavirus vaccine used on dogs be used to inoculate people against COVID-19, the virus outbreak that has infected tens of thousands of people and left thousands others dead? No, that's not true: There is currently no vaccine to prevent the spread of the coronavirus disease 2019, known as COVID-19, according to the US Centers for Disease Control and Prevention and the World Health Organization.
The claim was made in a social media post (archived here) being shared on Facebook and other social media platforms. It read:
Can anyone explain to me why they made a Corona virus vaccine a year ago for K9s but are acting like this shit is a new virus that came from China just recently? If they have a vaccine for dogs, don't u think they wud have one for humans too? Wtf is the government tryin to pull on us really?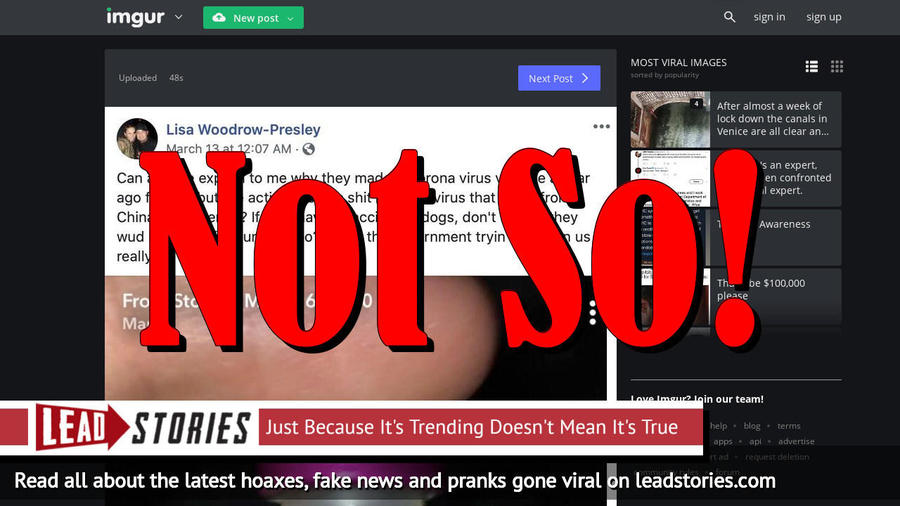 Users on social media saw this: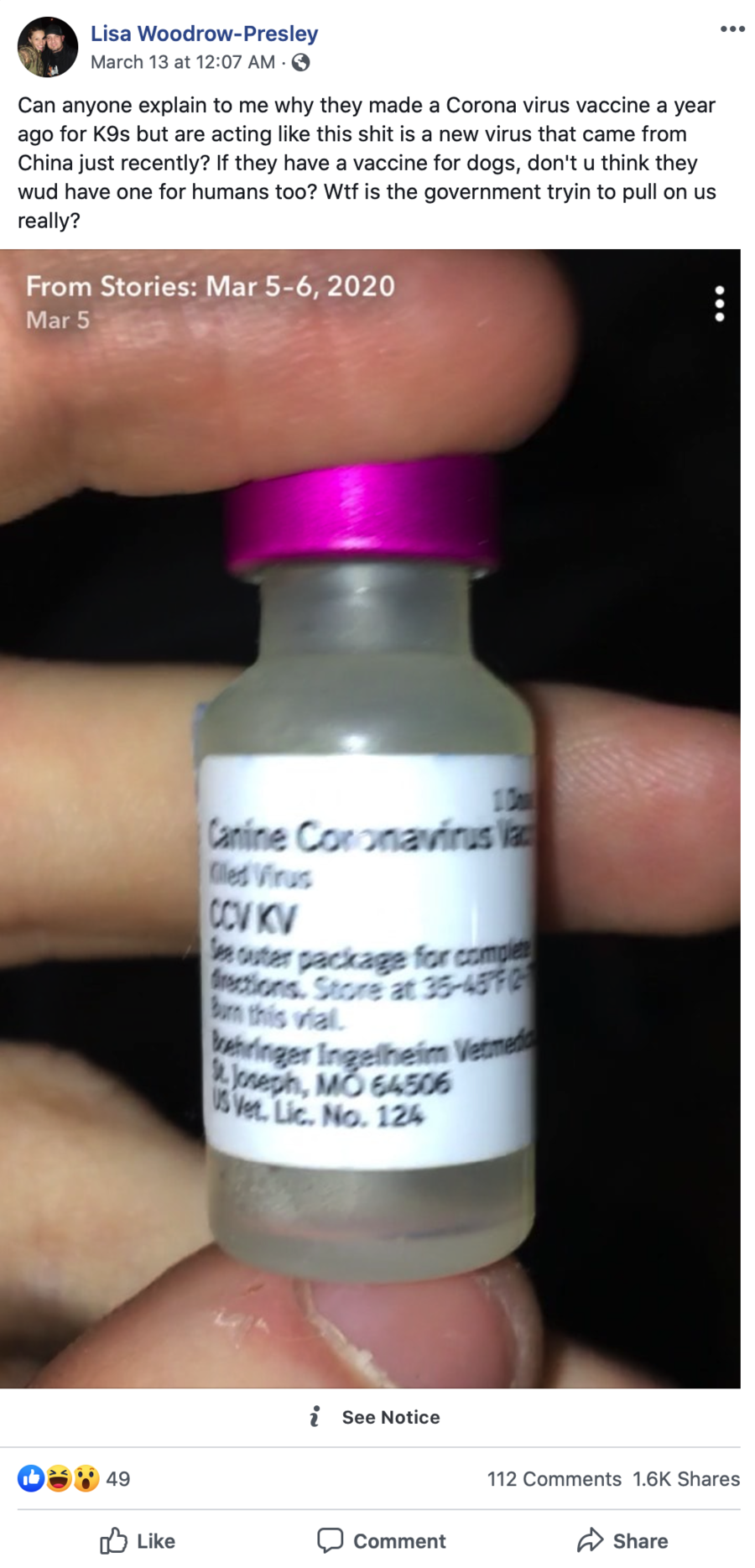 The post features a picture that purports to be a vial of canine coronavirus vaccine. On the bottle, it says "killed virus".
Coronavirus is not necessarily the same as COVID-19, a novel coronavirus that has infected people around the globe, including in the United States -where nearly 3,500 people have been diagnosed with the virus and dozens have died. Worldwide, some 182,000 people have been reported to have been infected, according to worldometer.com, which has been tracking the number of cases.
"Canine coronavirus is a highly contagious intestinal infection," according to Merck Animal Health, which has created the vaccines. "To date, several strains of canine coronavirus have been isolated from the outbreaks of diarrheal disease in dogs. Vaccination is often required by pet care facilities."
Known as CCoV, canine coronavirus is a highly contagious intestinal infection in dogs, according to VCA Animal Hospitals, which operates more than 750 animal hospitals in the United States and Canada. The virus in dogs is usually short-lived but may cause considerable abdominal discomfort for a few days, the site said.
Coronaviruses are a large family of viruses that cause illness ranging from the common cold to more severe diseases, such as Middle East Respiratory Syndrome (MERS-CoV) and Severe Acute Respiratory Syndrome (SARS-CoV).
A novel coronavirus (nCoV) is a new strain that has not been previously identified in humans, according to WHO. COVID-19, or 2019-nCoV, is a new strain - a novel coronavirus, researchers say.
"The virus is so new and different that it needs its own vaccine," the World Health Organization said in a statement. "Researchers are trying to develop a vaccine against 2019-nCoV, and WHO is supporting their efforts."
The canine coronavirus claim is similar to one made about bovine coronavirus, which was also debunked by Lead Stories.