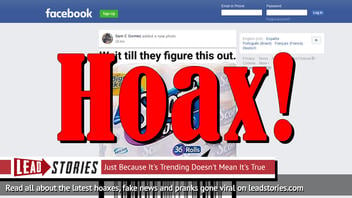 Is Scott brand toilet paper made in China, as a meme on social media suggests? No, that's not true: The meme has been doctored and includes another brand's UPC barcode. The Scott Paper Company says its toilet paper is "made in the USA."
The claim originated in a post (archived here) published on Facebook by Sam C Gomez on March 15, 2020. It opened:
Wait till they figure this out.
Users on social media only saw this: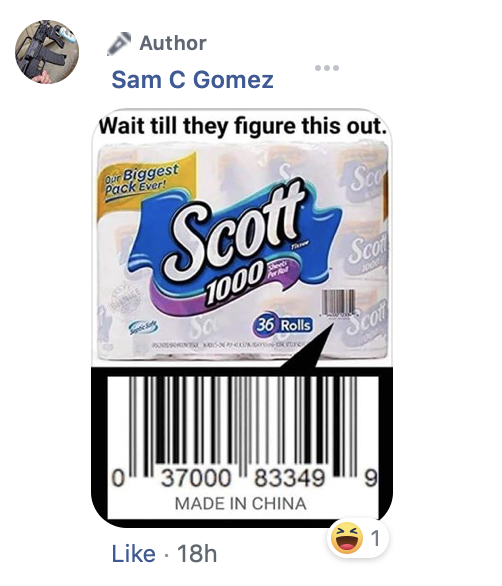 The image has been altered to try to lend credence to the false claim. According to Barcode Lookup, the UPC 037000833499 is for Charmin Ultra Strong toilet paper, not the Scott 1000 tissues.
The words "Made in China" have been added using photo editing software (note the disparity in image quality between the words and the scanned barcode).
According to the Scott Paper Company, the toilet paper packaging contains the following message on the back:
Made in the USA from domestic and imported material.
The post is wrong to suggest the product is made in China.