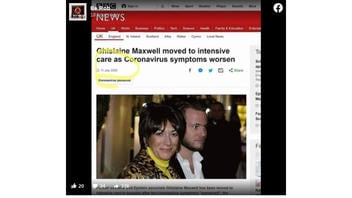 Did the BBC accidentally publish and then pull a story saying Ghislaine Maxwell was moved to intensive care as coronavirus symptoms worsened? No, that's not true: the viral screenshot that appears to show a story dated July 11, 2020 is an obvious forgery based on an older story about Boris Johnson.
An example of the viral image can be seen in this Facebook post (archived here) published by Be Rob on July 2, 2020. This is what the post looked like on Facebook at the time of writing:
(Source: Facebook screenshot taken on Fri Jul 3 13:55:29 2020 UTC)
The image appears to show a BBC News article dated "11 July 2020" titled "Ghislaine Maxwell moved to intensive care as Coronavirus symptoms worsen", along with a picture of Maxwell captioned "Former socialite and Epstein associate Ghislaine Maxwell has been moved to intensive care in hospital after her coronavirus symptoms "worsened", the".
There is no story currently on the BBC website whith that headline and no traces seem to exist on social media of posts linking to the story.
However, on April 7, 2020 the BBC published a very similar (and real) story about Boris Johnson.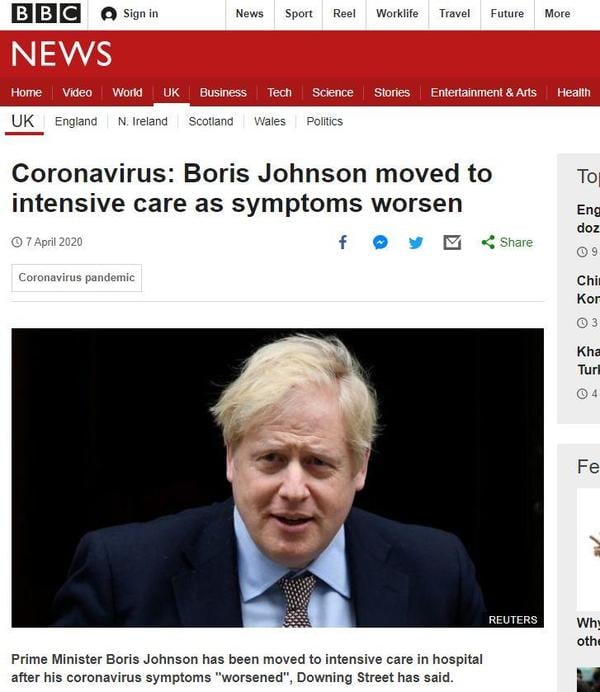 (Source: screenshot of the BBC News website)
Note that this story is filed under "UK" news just like the supposed future Maxwell story. According to coverage from the New York Times Maxwell was arrested in New Hampshire and sent to New York:
Ms. Maxwell appeared Thursday afternoon in federal court in New Hampshire, where a magistrate judge ordered her detained and sent to New York, pending further proceedings there.
That would mean a real BBC story about her would likely be filed under World > US & Canada, as indeed it happened with the news of her arrest: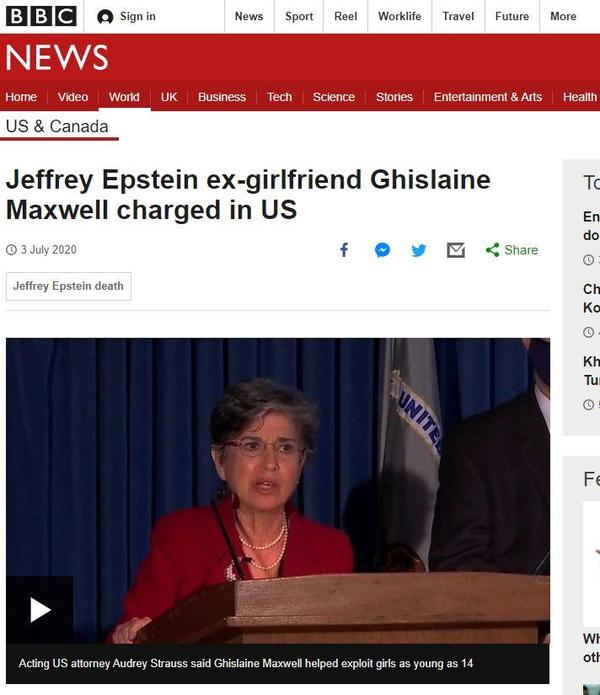 (Source: screenshot of the BBC News website)
An Instagram account named "watchermedia_" published the image (archived here) on July 2, 2020 and later edited their post to say it was a joke coming from the infamous 4chan forum:
Whoops, you weren't supposed to see that article yet!
Edit: THIS. IS. A. JOKE. It's an edit made on 4chan, the intention was to foreshadow coming events and make people laugh.
I never said that this was an official leaked BBC article, somebody else screenshoted my post and started spreading misinformation.
Please fact check for yourselves before jumping to conclusions.
This is what the Instagram post looked like: