STORY UPDATED: check for updates below.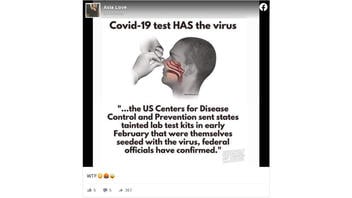 Were people tested for COVID-19 exposed to the coronavirus due to contaminated tests? No, that's not true: Federal officials did send out defective tests in February -- one month into the pandemic in the United States and about six months before posts making the "tainted lab kits" claim went viral on social media. But the defective tests were recalled, did not contain an active virus that would spread, and only parts of the test used in labs were contaminated -- not parts that made contact with patients.
The claim appeared in a post (archived here) shared on Facebook on July 6, 2020. It read:
Covid-19 test HAS the virus...the US Centers for Disease Control and Prevention sent states tainted lab test kits in early February that were themselves seeded with the virus, federal officials have confirmed."
This is what the post, which also appeared on Instagram, looked like on Facebook at the time of writing:
(Source: Facebook screenshot taken on Thu Jul 9 19:10:27 2020 UTC)
Here is a screenshot of the post: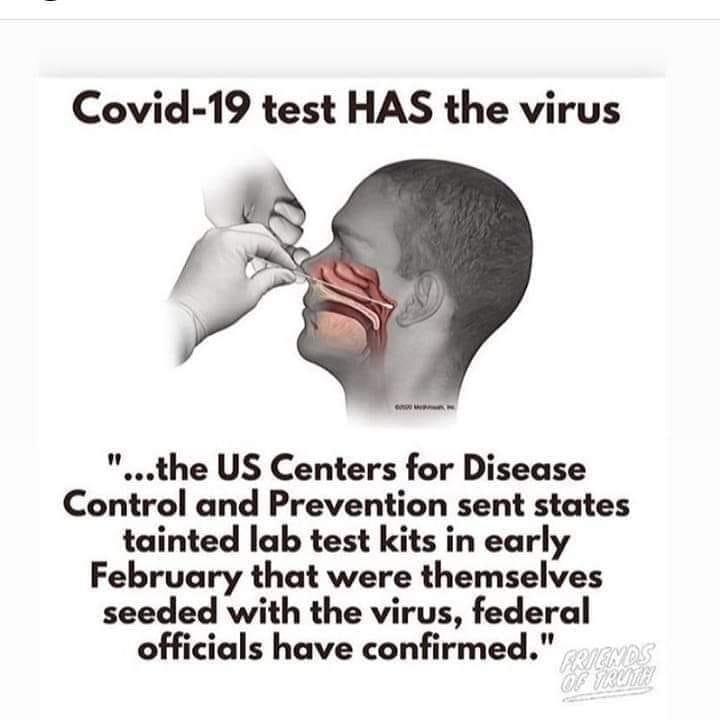 This is false. This is not happening now, as the first line of meme suggests. The test kits were never purposely "seeded" with the live virus. Rather, a federal review of what happened showed that the virus likely contaminated tests accidentally, but the virus was not found to be live or active in the tests. Also, sterile swabs are used to take samples from people being tested, and these were not themselves contaminated, as suggested by the meme.
So, the implication that it would spread the virus to people getting tested is just wrong. The only thing right about the post is that the contaminated test kits were sent to labs in early February. But these tests were later recalled. No one got the virus from the testing kits.
The Washington Post on April 18 ran a story that opened:
2020-07-10T01:28:12Z

2020-07-10T01:28:12Z

This story has been updated to expand and clarify that with tests produced early in the pandemic, only parts of the test used in labs were contaminated -- not parts that made contact with patients -- and there was no active virus contamination.