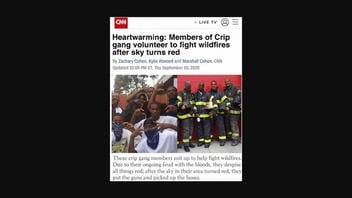 Did Crip gang members volunteer to fight wildfires because they turn the sky red? No, that's not true: The claim was apparently intended as a joke at a time when serious wildfires were devastating millions of acres, forcing massive evacuations and killing people in western states. It used elements from a real CNN story about Russia to make a meme that appeared to be a CNN article.
The claim appeared in a meme in a post (archived here) shared on Instagram on September 11, 2020 under the title "Heartwarming: Members of Crip gang volunteer to fight wildfires because the sky is red". It opened:
These crip gang members suit up to help fight wildfires. Due to their ogoing feud with the bloods, they despise all things red; ater the sky in their area turned red, they put the guns and picked up the hoses.
This is what the post looked like at the time of writing: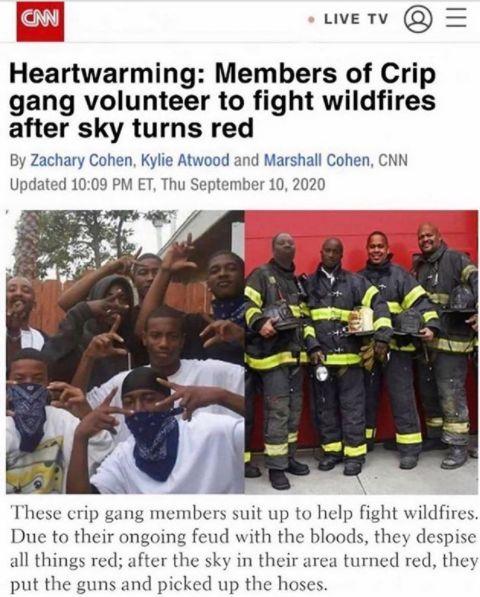 The meme, apparently was taken from the iFunny meme site, was created used the byline section from a real CNN story:
The joke was apparently playing on the longstanding gang feud between the Crips -- whose color is red -- and the Bloods -- who wear blue.