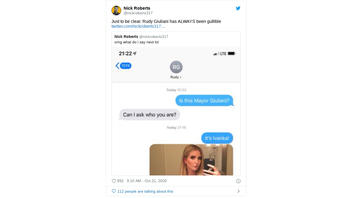 Did a Twitter user text Rudy Giuliani pretending to be Ivanka Trump, the president's eldest daughter, with a new number? No, that's not true: The messages were fabricated as a joke. The Twitter user was not actually texting Giuliani, President Trump's personal lawyer and former New York City mayor.
The story appeared in a tweet (archived here) published by @nickroberts317 on October 21, 2020. The caption read:
Just to be clear: Rudy Giuliani has ALWAYS been gullible
This is what the post looked like on Twitter at the time of writing:
(Source: Twitter screenshot taken on Thu Oct 22 15:30:40 2020 UTC)
The following is the rest of the satirical conversation @nickroberts317 posted: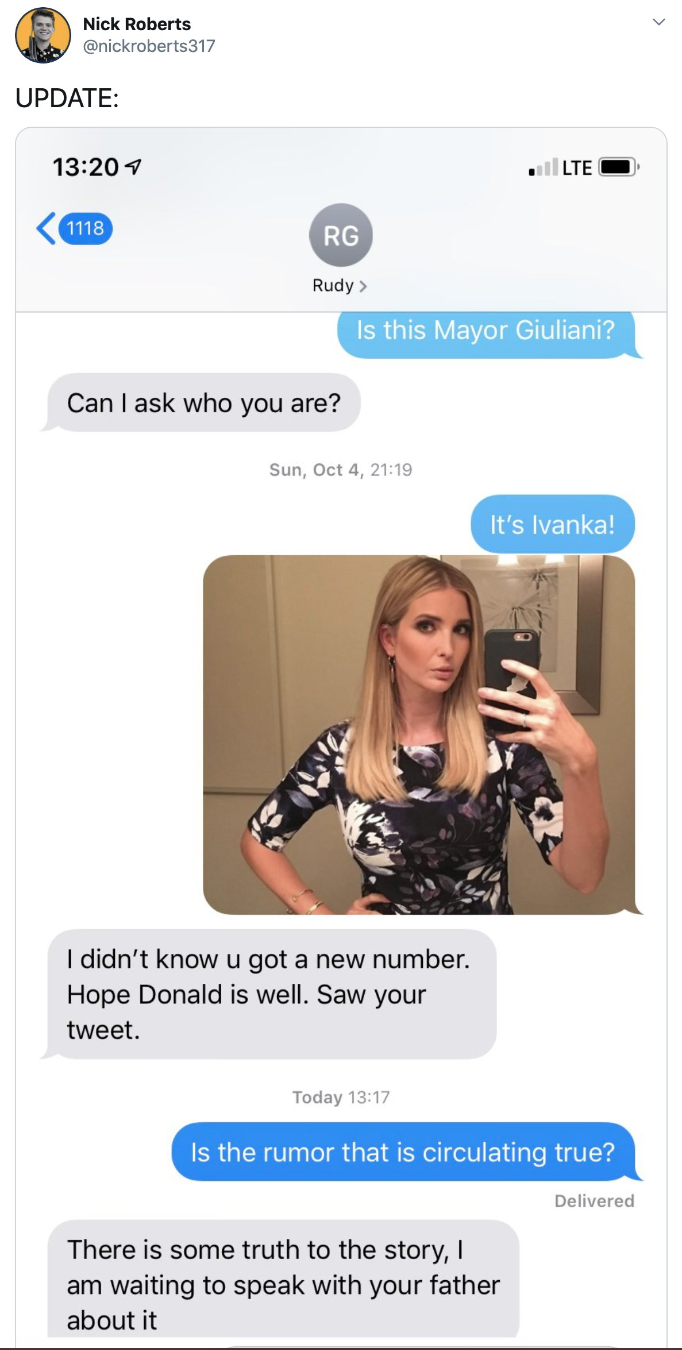 Later that same day, @nickroberts317 deleted the satirical tweets and posted a clarifying tweet:
I decided to delete my Rudy Giuliani parody tweet. I apologize to all who took seriously. I was surprised by the reaction given the lack of reaction to similar parody tweets in the past. I'll make sure in the future to flag satire tweets which aren't real.

-- Nick Roberts (@nickroberts317) October 21, 2020
How did @nickroberts317 get that casual snap of Ivanka Trump if the texts are fabricated, you ask? It's the very first result when Googling "Ivanka Trump mirror selfie."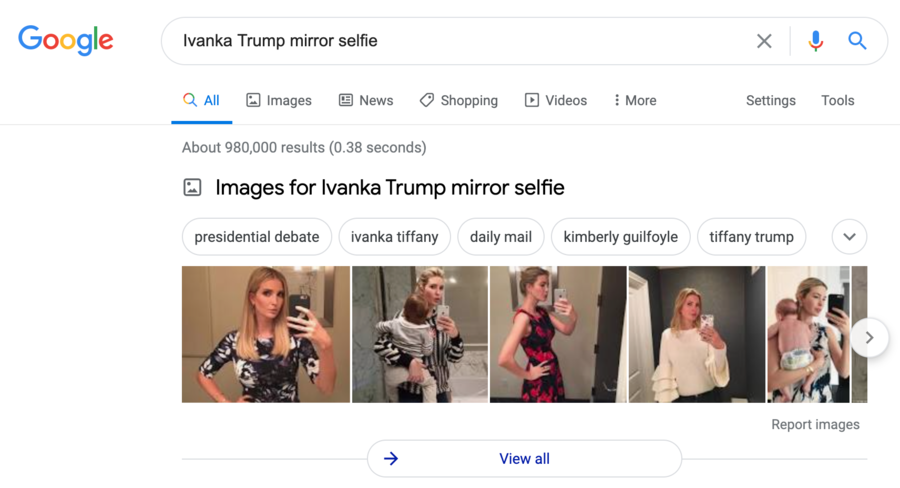 A number of esteemed journalists, including Rachel Maddow, retweeted @nickroberts317's screenshots thinking they were authentic.
THREAD: A random kid faked a text message between him and Rudy Giuliani and is now claiming it's "satire" after dozens of blue checks, including names like Rachel Maddow, fell for it.

Here are a few of the quote tweets... who knows how many more blue check RTs there are... pic.twitter.com/gpFqWHM5wV

-- Caleb Hull (@CalebJHull) October 21, 2020
One of the reasons otherwise skeptical reporters believed these tweets of the screenshots off the bat is likely because Giuliani is known among reporters for being quite responsive and accessible over text message.