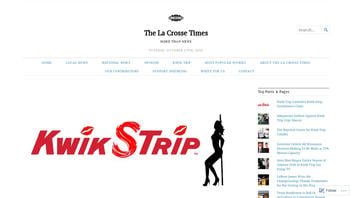 Is the median wealth of white households 81 times the median wealth of Black households in the United States? No, that's not true: The median for white households is ten times larger than Black households. The 81 figure comes from a study that found that the median wealth for white households in Washington, D.C., alone is 81 times the same measure for Black households in the District of Columbia.
The claim appeared in a Facebook post (archived here) where it was published on October 12, 2020 with the caption, "How long have Blk ppl been voting? But this is the reality of our situation." The misleading caption on the photo in the Facebook post read:
Median White Household Wealth 81 Times That of Black Households
This is what the post looked like on Facebook at the time of writing:

(Source: Facebook screenshot taken on Mon Oct 12 22:04:16 2020 UTC)
This is the graphic included in the Facebook post: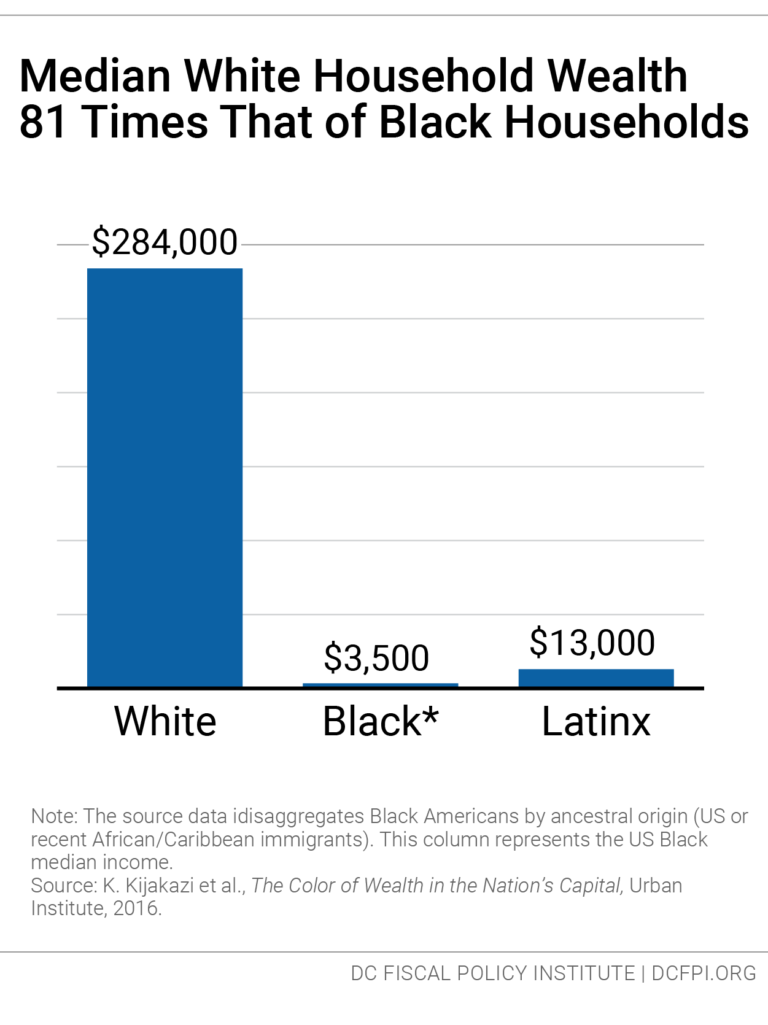 This graphic originates from an article from the DC Fiscal Policy Institute (DCFPI) titled, "Economic Inequality in DC Reflects disparities in Income, Wages, Wealth, and Economic Mobility. Policy Solutions Should Too." The data in the graphic is based on a 2016 study from the Urban Institute that included this section in the introductory summary:
White Households in DC Have a Net Worth 81 Times Greater than Black Households

In 2013 and 2014, the typical White household in DC had a net worth of $284,000. Black American households, in contrast, had a net worth of $3,500.
Wealth refers to the net worth of a household or all of its assets minus of everything it owes.
By including the graphic without the DCFPI article or a caption that references D.C. may be misleading to Facebook users who do not see the sources at the bottom of the graphic or interrogate those sources. By missing the reference to the sources, Facebook users might be led to wrongly believe that the median wealth for white household is 81 times Black households in the entire United States, not just the District of Columbia.
Although it's not as drastic in the country as a whole, the racial-wealth gap between white and Black families in the United States is still alarmingly severe. "At $171,000, the net worth of a typical white family is nearly ten times greater than that of a Black family ($17,150)," according to a Brookings Institute examination from the same year as the Urban Institute study.