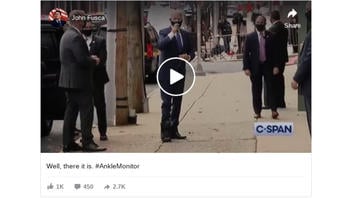 Does the walking boot President-elect Joe Biden started wearing the week after Thanksgiving 2020 mean that he is wearing an ankle monitor? No, that's not true: According to a statement from Biden's doctor, he started to wear the boot due to hairline fractures in his foot, and could be in it for several weeks. This type of ankle-monitor claim has been circulated by QAnon adherents and has been previously directed at other well-known individuals and subsequently debunked.
The claim appeared in a post (archived here) on Facebook on December 1, 2020, and featured a video of Biden exiting a vehicle wearing the boot. It opened:
Well, there it is.

#AnkleMonitor
This is what the post looked like on Facebook at the time of writing:
(Source: Facebook screenshot taken on Thu Dec 3 01:17:17 2020 UTC)
On December 2, 2020, Lead Stories reached out to Biden's office about the claim and was directed to the statement made by Dr. Kevin O'Connor, the director of executive medicine at GW Medical Faculty Associates. Distributed on November 29, 2020, the statement about Biden's foot injury and the reason for him wearing the boot said:
Initial x-rays did not show any obvious fracture, but his clinical exam warranted more detailed imaging. Follow-up CT scan confirmed hairline (small) fractures of President-elect Biden's lateral and intermediate cuneiform bones, which are in the mid-foot. It is anticipated that he will likely require a walking boot for several weeks.
The claim on Facebook that Biden is wearing a court-ordered ankle monitor resembles similar claims made by followers of QAnon, a series of conspiracy theories centered on the false claim that there's a powerful ring of celebrities and Democratic politicians who are pedophiles and Satan-worshippers, and President Donald Trump is trying to stop them.
The Facebook account where the claim was posted features the hashtag "WWG1WGA," or "where we go one, we go all," a phrase that has become something of a watchword for QAnon followers.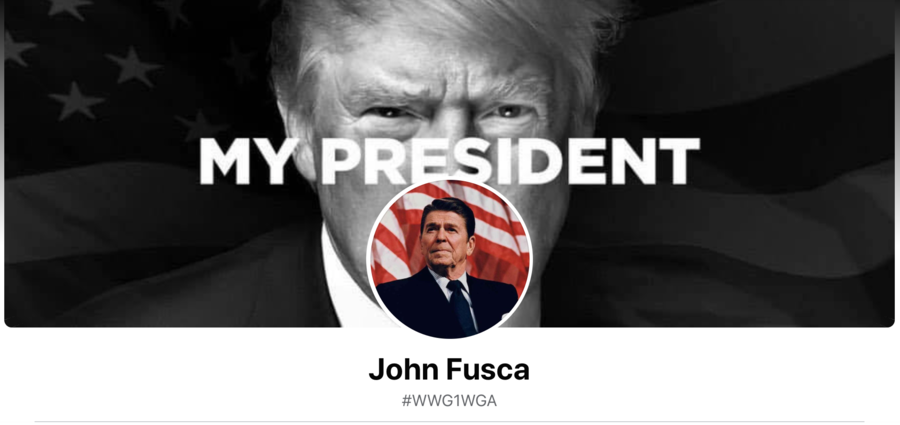 Over the last few years, an assortment of claims associated with QAnon and related to well-known people purportedly wearing ankle monitors has been shared widely.
Both Hillary Clinton and John McCain had to wear medical boots on separate occasions in 2017 and found themselves the focus of similar ankle-monitor claims.
Last summer, images purporting to show well-known figures, including former President Barack Obama and Oprah Winfrey wearing ankle monitors as a result of child trafficking crimes were also shared and repeatedly debunked, including by PolitiFact.
There have also been recent claims that Tom Hanks was wearing an ankle monitor after being arrested for pedophilia. Both Reuters and Snopes debunked this.
Since these claims of ankle monitors and arrests tend to be associated with sex offenses, Lead Stories conducted a search on December 2, 2020, of the U.S. Department of Justice's National Sex Offender database. We did not find any matches to Biden's name.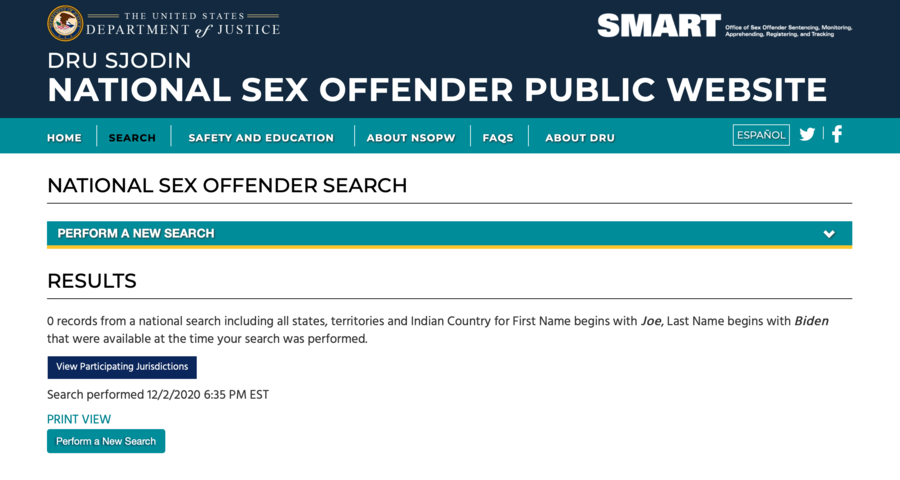 Newsweek previously addressed similar claims related to Biden's boot.