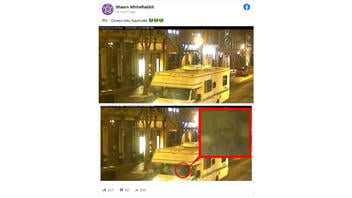 Did authorities release an image of the RV that exploded in Nashville on December 25, 2020 that showed comedian Sam Hyde behind the wheel? No, that's not true: blaming the comedian for being the perpetrator of all sorts of terror attacks, shootings etc. has become a strange in-joke among trolls on the internet and it happens almost every time there is a big, violent event with no known perpetrator in the immediate aftermath.
This time an image framing Hyde appeared, for example in this Facebook post (archived here) where it was published only hours after the explosion. It opened:
RV - Driven into Nashville

🐸

🐸

🐸
This is what the post looked like on Facebook at the time of writing:
(Source: Facebook screenshot taken on Sat Dec 26 15:35:47 2020 UTC)
It appeared to show an image of Sam Hyde behind the wheel of the RV, likely created using one of his old profile pictures: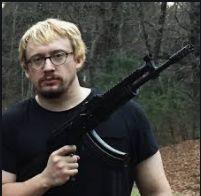 Blaming right-wing comedian Sam Hyde of being the suspect after a mass shooting or a terrorist attack is a strange in-joke that has been going on for years.
Sam Hyde is not the perpetrator of a mass shooting. But whenever a shooter strikes and the news reports casualties, trolls race to name Hyde as the culprit. In the worst cases, authorities have been tricked into giving Hyde's name to the press.
Here is more information about Sam Hyde and the infamous "Sam Hyde Is The Shooter" meme originally propagated by 4chan trolls:
Sam Hyde is an Internet comedian who co-founded the sketch comedy group Million Dollar Extreme and rose to viral video fame after staging a satirical TEDx talk about wonders of the future at Drexel University in October 2013.