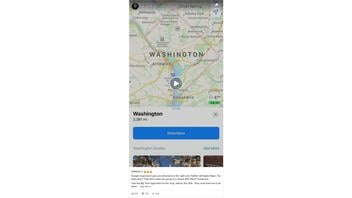 Were directions to Washington, D.C., from Apple Maps and Google Maps purposefully shut down to prevent Donald Trump supporters from reaching rallies in support of his crusade to overturn the election he lost? No, that's not true: Both applications were still providing directions to D.C. and within D.C. Lead Stories staff from coast to coast tested a variety of cities of origin and destinations near the National Mall and found the online route-finding apps were functioning as normal.
The claim appeared in a Facebook video (archived here) where it was published by @sean.feucht on January 5, 2021. The caption read:
UNREAL!!! 🤯🤯🤯 Google maps won't give you directions to DC right now. Neither will Apple Maps. You know why? They don't want you going to a certain BIG RALLY tomorrow! I bet the Big Tech hypocrites fix this "bug" before Jan 20th. They must think we're all idiots. #HoldTheLine Hold the Line
This is what the post looked like on Facebook at the time of writing:
(Source: Facebook screenshot taken on Wed Jan 6 15:35:45 2021 UTC)
The video features a screen recording of someone using Apple Maps to calculate their route to D.C. from about 2,300 miles away and then a notice that says that driving directions are unavailable because of "current road conditions." It's possible this person recorded it following a weather event that closed roads.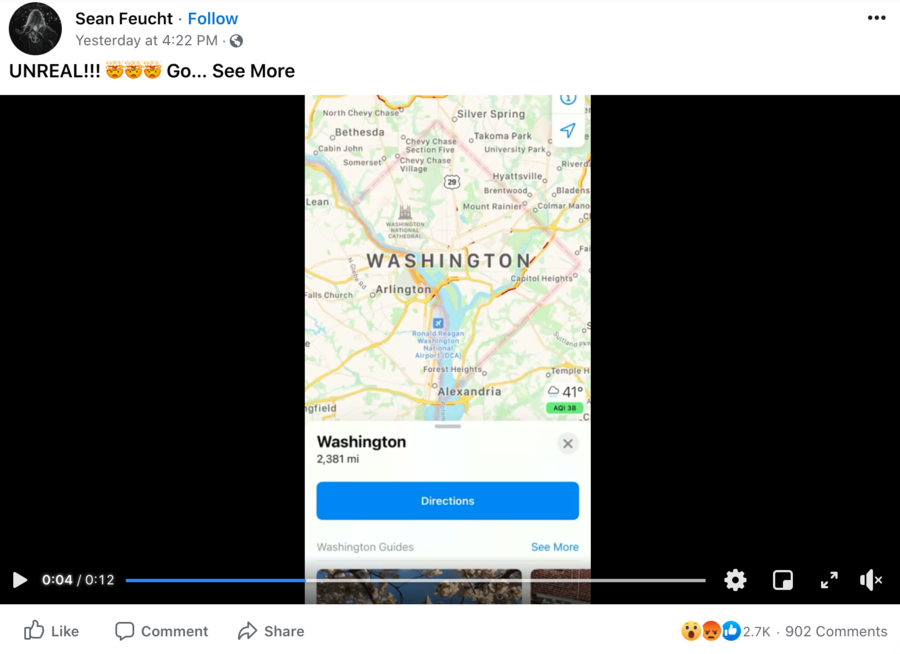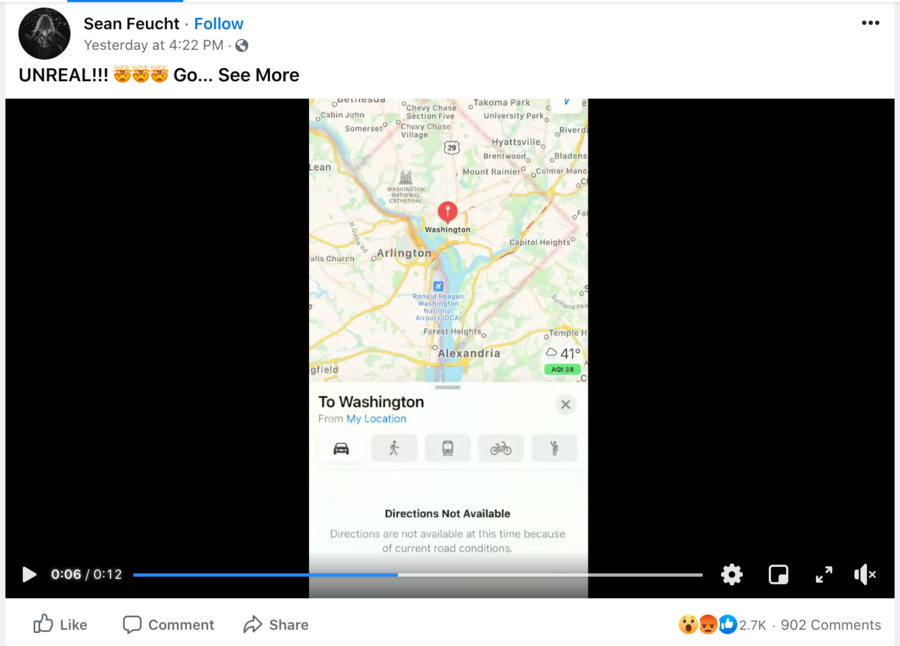 Let's test this out. A city that is approximately 2,300 miles driving from D.C. is Boise, Idaho. At the time of writing, these driving directions are available on Apple Maps and Google Maps from west to east, and east to west:
Lead Stories staff on the West Coast also tested the apps and found no lockdown of driving directions to the nation's capital.
Driving, biking and walking directions are also working within the District on both Apple Maps and Google Maps.
Lead Stories reached out to Apple and Google for comment and will update this article with any response.