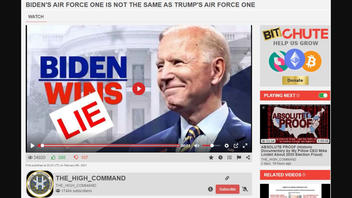 Does President Biden fly in a different Air Force One than Donald Trump did when he held office? No, that's not true: Biden rides in the same official aircraft as the former president. The sitting president usually uses two main aircraft designated as Air Force One, which is why some people online may think Biden's Air Force One is different from what Trump rode in. In reality, there are two Air Force Ones-- a Boeing 747 and the smaller Boeing 757.
The claim appeared in a video (archived here) published to bitchute.com on February 6, 2021 titled "BIDEN'S AIR FORCE ONE IS NOT THE SAME AS TRUMP'S AIR FORCE ONE." The following is a screenshot from the video: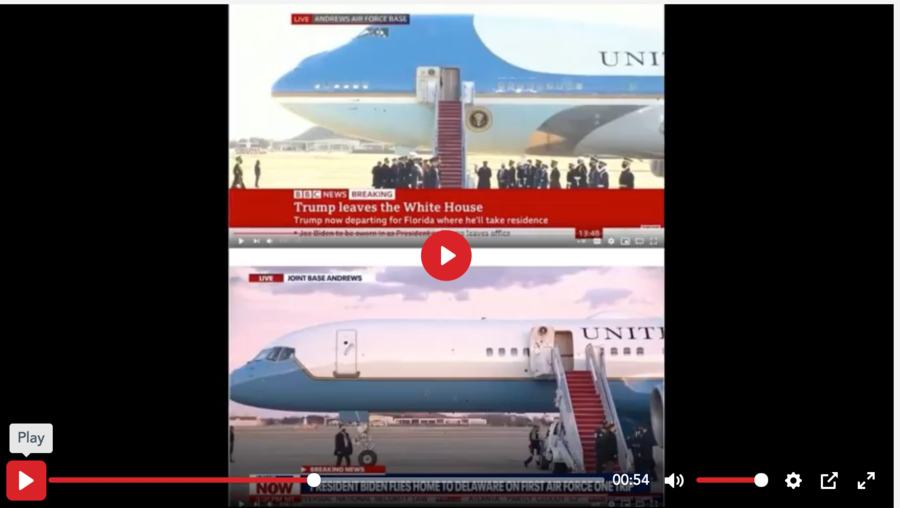 Users on social media only saw this title, description and thumbnail:
www.timothycharlesholmseth.com
The video, which follows the QAnon theme that Biden did not win and Trump is still in charge, is comparing the plane Trump is boarding in the top photo (the more iconic 747) to the plane that Biden is boarding in the bottom photo (the smaller 757). Trump was also frequently pictured boarding the 757 Air Force One.
Presidents will fly in the smaller 757 when going shorter distances. In the photo used in the video, Biden was flying home to Delaware, only a short distance from Washington D.C., so he used the smaller Air Force One.
For accuracy's sake, it should be noted that any plane the president boards is given the military call sign "Air Force One", but there are two planes that the sitting president traditionally uses.