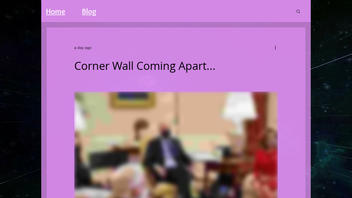 Does a photograph of the Oval Office show a corner wall coming apart in the room, proving that it is a "film set" and not in the White House? No, that's not true. A picture of President Joe Biden and Speaker of the House Nancy Pelosi shows a well-documented door in the round-shaped room is slightly ajar. The vertical line behind Biden is not a wall "coming apart" and is from the White House, not a "film set."
The claim appeared as an article published by Simon Parkes on February 7, 2021 titled "Corner Wall Coming Apart..." (archived here) which opened:
Corner wall come apart on film set!
Users on social media only saw this title, description and thumbnail:
Corner wall come apart on film set!
This is what the photograph looked like on the site: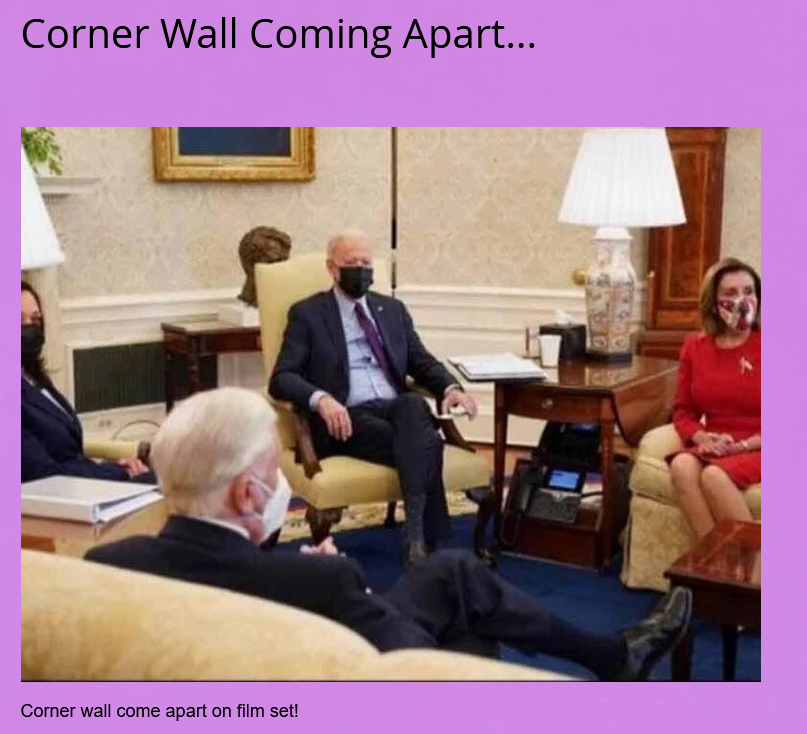 Simon Parkes is a right-wing conspiracy theorist who has been peddling multiple false claims about Biden, including that he is not the legitimate president and that his presidency is a fake movie production.
The photograph Parks used is from the February 5, 2021 meeting between Biden and Democratic leaders. Pelosi is seated to his left. The "corner wall coming apart" is the crack of the door in the wall of the Oval Office. This picture shows there is a door behind Biden and not a crack in a wall on a film set.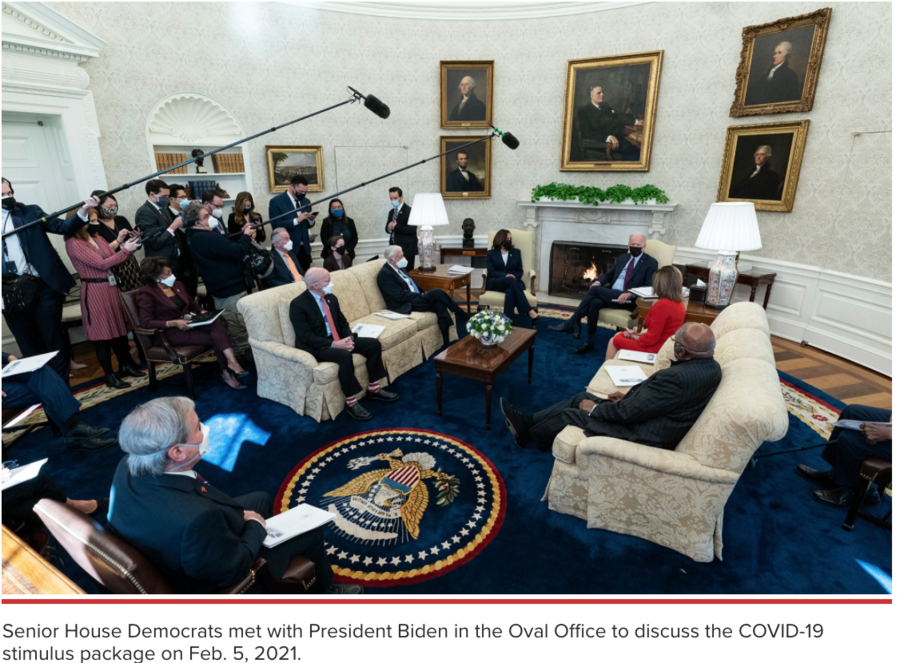 There are two "concealed doors" in the oval office that are discreetly set into the walls. They are papered over to match the wall paper in the rest of the room.
An architect described the doors to the UK Sun after Teresa May's visit to President Trump in 2017.
David J Gill, an architect, said: "The Oval Office has two major doors, three windows and two more window/doors and the two concealed doors.
"There was simply a lot going on and including two more elaborate doors would have spoiled the clarity of the design."

This photograph shows the oval office in 2008 when George W. Bush was president. The door doors are clearly visible.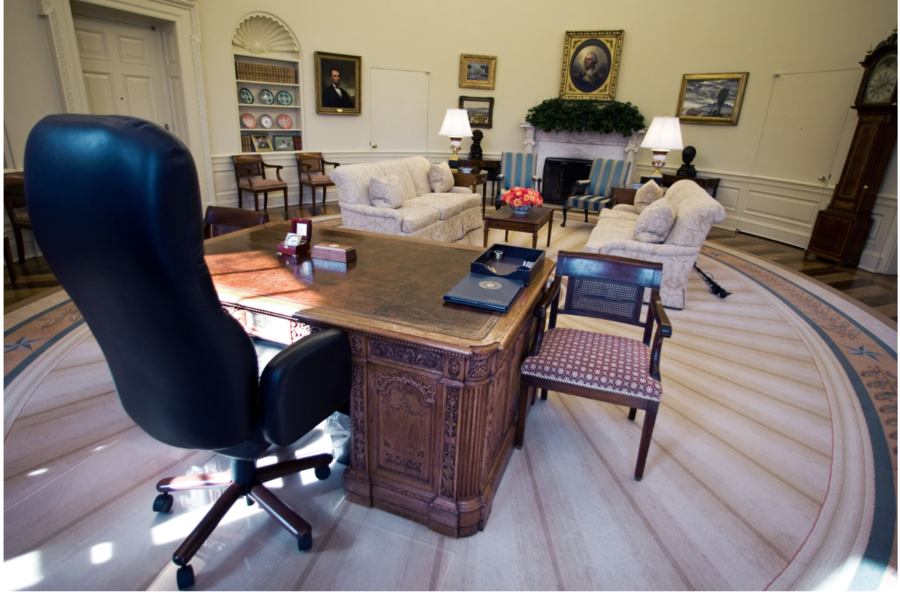 An unfounded conspiracy theory about Biden's presidency proposes he is not really living in the White House and that the Oval Office he is shown in is a movie set. Lead Stories debunked that claim here.