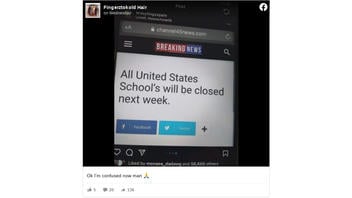 Will schools in the United States be closed from August 9 to August 13, 2021? No, that's not true: The claim came from channel45news.com, a known prank website.
The claim appeared in a Facebook post (archived here) published on August 4, 2021. It featured a screenshot from channel45news.com that read:
BREAKING NEWS
All United States School's will be closed next week.
The caption of the post read:
Ok I'm confused now man 🙏
This is what the post looked like on Facebook on August 6, 2021:
(Source: Facebook screenshot taken on Fri Aug 6 14:23:28 2021 UTC)
The site is part of a network of prank sites operated by Korry Scherer from Milwaukee, according to WHOIS data. The site lets visitors create their own realistic-looking fake news stories to prank friends and family: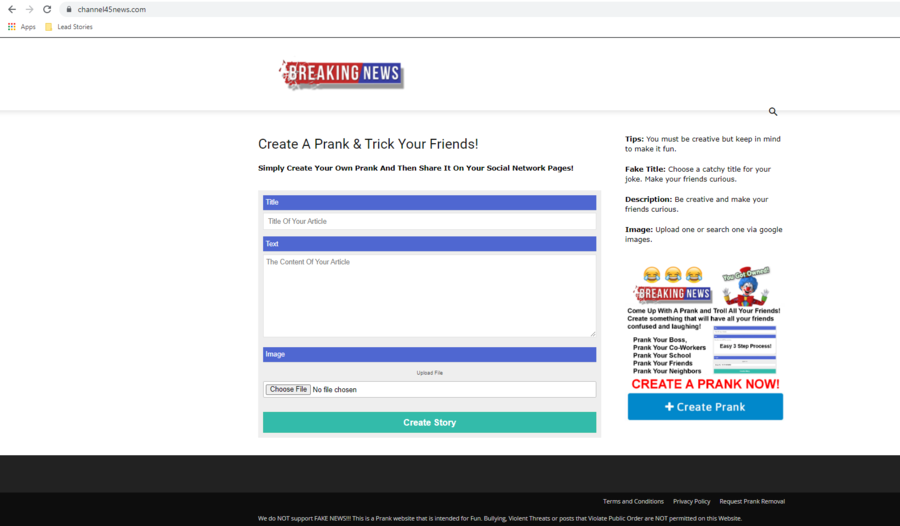 (Source: channel45news.com Screenshot taken on Fri Aug 6 14:15:25 2021 UTC)
The site seems to be part of a network of similar sites. So far we've found these, but there may be others:
channel22news.com
channel23news.com
channel24news.com
channel28news.com
channel33news.com
channel34news.com
channel40news.com
channel45news.com
channel46news.com
The sites all come with disclaimers at the bottom of each prank:
We do NOT support FAKE NEWS!!! This is a Prank website that is intended for Fun. Bullying, Violent Threats or posts that Violate Public Order are NOT permitted on this Website.
Other "Breaking News" from channel45news.com nearly identical to the claim featured in the Facebook post can be found here, here, here and here. Lead Stories has debunked several claims from channel45news.com and its family of prank sites before.