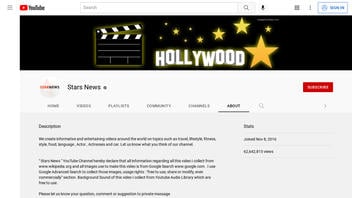 Was "Bad Boys" star Martin Lawrence "hospitalized in critical condition and fighting for his life" in October 2021? No, that's not true. A headline made the claim but the video, posted in October 2021, refers to a 1996 incident when the Hollywood actor was hospitalized. The video clearly states that the situation involving Lawrence happened in 1996 and was not a current news report in 2021.
The claim appeared as a video (archived here) published on YouTube on October 31, 2021, under the title "'Bad Boys' Star Martin Lawrence Hospitalised In Critical Condition Fighting For Life." It opened:
Comedian Martin Lawrence became a household name during the 1990's, establishing a Hollywood career as a leading actor, most notably in films like House Party, Bad Boys, Blue Streak and Big Momma's House."
Social media users saw this thumbnail: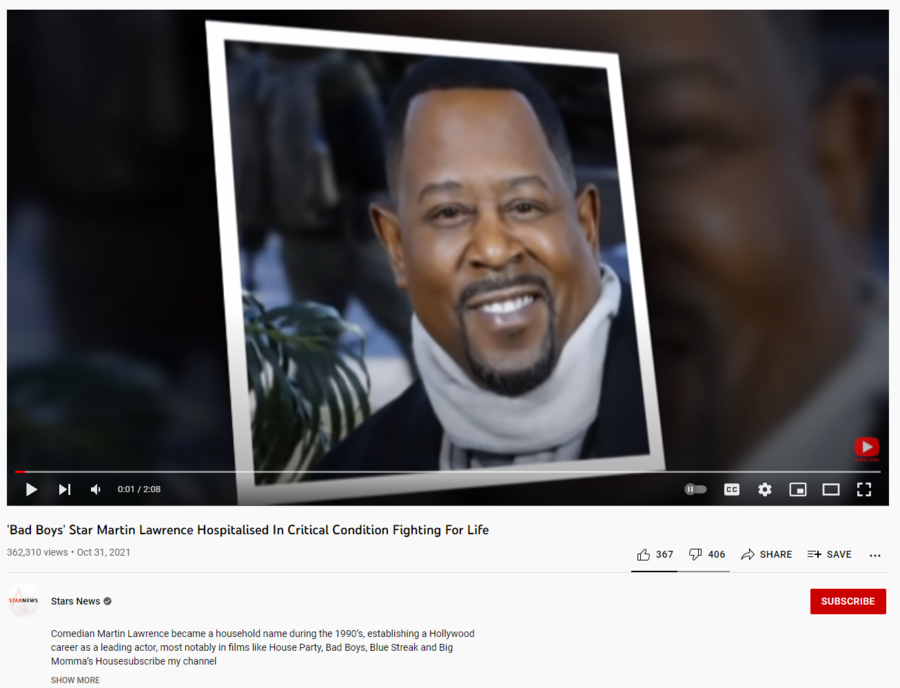 (Source: YouTube screenshot taken on Tue Nov 2 11:33:45 2021 UTC)
The two-minute eight-second video discusses his popularity in Hollywood and notes his latest movie was "Bad Boys For Life," which opened in theaters in January 2020.
At the 0:24 mark, the video describes an incident in 1996, not a 2021 event:
But, in 1996 comedian Martin Lawrence suffered from nervous breakdown. Lawrence was picked up by police for standing in the middle of a busy mid-day Los Angeles intersect and screaming at cars. Although initially he said it was due to exhaustion and dehydration, his behavior was symptomatic of a mental breakdown from stress attributed to relationship allegations and legal issues."
Multiple national news outlets covered Lawrence's 1996 incident including the Los Angeles Times, the Washington Post and the New York Daily News.
The YouTube channel Star News posts misleading headlines that contain "RIP" and a celebrity name, as an apparent means of building traffic to the site. When viewers open the link, the video is not about the death of the celebrity but that of a close friend, relative or former co-star.
Lead Stories reached out to Lawrence's representative and will update this story as appropriate when a response is received.