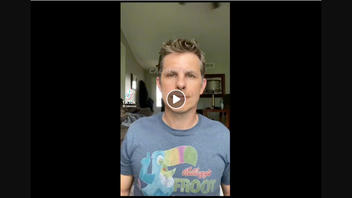 Will the state of California need to use more fossil fuels than usual to power electric vehicles to achieve its goal of going green? No, that's not true: A representative from the California Department of Energy said this claim was false, and that the state is committed to ensuring energy reliability during its clean energy transition. They expect that fossil fuels will only be used in the event of grid emergencies. Pacific Gas and Electric (PG&E) is looking into ways that electric vehicles (EVs) can help the California grid prevent blackouts through vehicle-grid integration, according to an engineer at the Union of Concerned Scientists.
The claim appeared in a TikTok video posted to Facebook on June 15, 2022, with the hashtags "#green #electriccars #irony #gas #funny #fyp" in the caption. The video opened: "California announced it wants to ban all gas-powered cars by 2035, so Californians responded by buying electric vehicles." It continued:
...California is going to have to burn more fossil fuels to create the electricity so they can charge their electric cars so they can "go green".
This is what the post looked like on Facebook at the time of writing: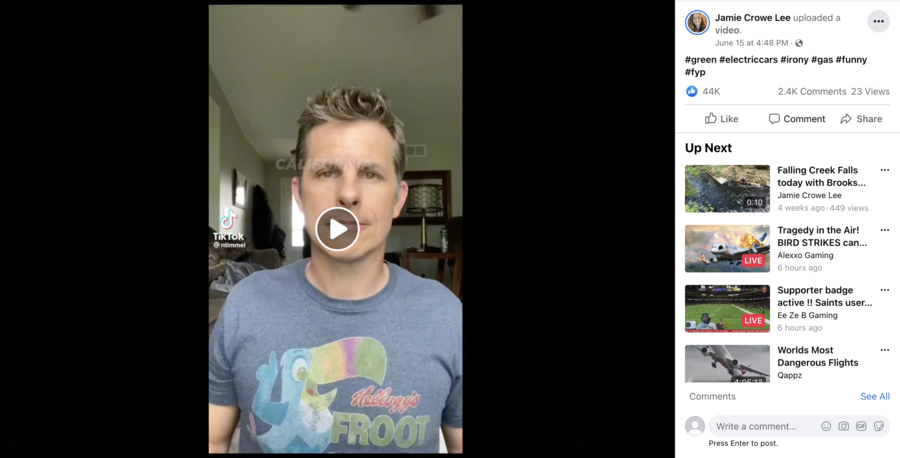 (Source: Facebook screenshot taken on Wed Jun 29 14:24:53 2022 UTC)
The claim says that because PG&E purportedly announced it can handle only air conditioning or electric vehicles, California will have to burn more fossil fuels to be able to handle both. So, despite wanting to go green, the state will be using more fossil fuels, the video says.
A representative from the California Department of Energy told Lead Stories in a July 11, 2022, email that this claim was false. California Gov. Gavin Newsom recently approved the Strategic Electricity Reliability Reserve, which will act as insurance for all utilities, not just PG&E, when events happen that threaten the integrity of the electric grid, the representative said.
Those resources will add, not take away, from the ongoing clean energy procurement strategy. It is expected that fossil fuels might be used in the event of grid emergencies, the representative said. The emailed ended:
Bottom line: the state remains committed to continuing to lead the fight against climate change and will continue to take the necessary actions to ensure energy reliability during this clean energy transition.
David Reichmuth, a senior engineer in the Clean Transportation program at the Union of Concerned Scientists, emailed Lead Stories on July 6, 2022. He said these hypothetical black and brownouts are unlikely to occur because most EV owners will charge their cars overnight, as they use their EVs during the day and early evening. Air conditioning, on the other hand, will be used mostly during the day. So there will be very little overlap statewide that will be enough to cause major power outages. Furthermore, PG&E is looking at ways that EVs can help the California grid through Vehicle-Grid Integration (VGI). The California Public Utilities Commission describes VGI as harnessing the usage characteristics that EVs have so they can benefit the grid, not cost it. Reichmuth similarly describes VGI in the email as having utilities send signals to EVs to increase or reduce charging speed, or even use the EV batteries to help deal with grid issues, like black or brownouts.
Reichmuth linked two Utility Dive articles along with his response. The first article is about an upcoming General Motors and PG&E initiative to use EVs to power homes in northern California. The second article is about California planning to shape VGI strategy while simultaneously considering using EVs during power shut-offs.
We have contacted PG&E about this claim, but they would not comment.
Lead Stories has contacted California Public Utilities Commission. We will update this article when a response is received.
Here are more Lead Stories articles about EVs.