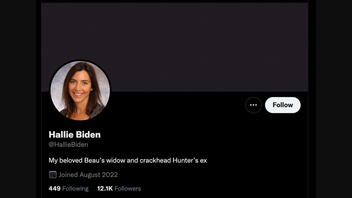 Did Hallie Biden, the widow of the president's son Beau Biden, start a new Twitter account? No, that's not true: Twitter has taken down this account, but while it was up it did not have a checkmark confirming that it's authentic. It tried to lure people into donating money to a PayPal account. Screen grabs of the account are still circulating on social media.
The @HallieBiden account (archived here) was created in August 2022. The description on the account said:
My beloved Beau's widow and crackhead Hunter's ex
Here is what the account looked like at the time of writing: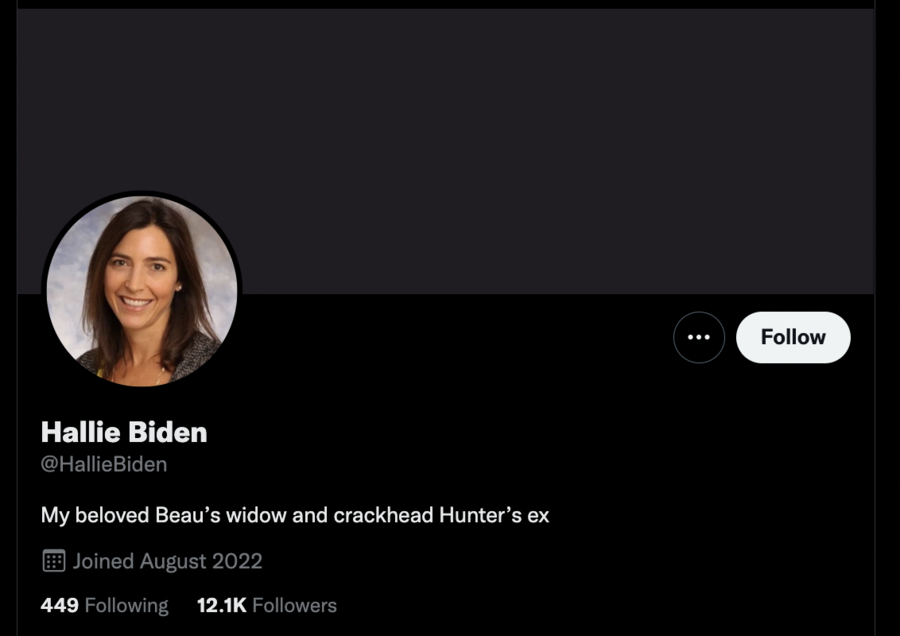 (Source: Twitter screenshot taken on Tue Aug 30 18:43:58 2022 UTC)
The account expressed an explicit pro-Trump sentiment. "Hallie Biden's" first tweet, published on August 29, 2022, said:

(Source: Twitter screenshot taken on Tue Aug 30 18:12:37 2022 UTC)
The account also used tweets to accuse the three most recent Democratic presidents (Bill Clinton, Barack Obama and Joe Biden) of rape. That culminated in a request to donate money to a PayPal account:

(Source: Twitter screenshot taken on Tue Aug 30 18:59:50 2022 UTC)
The profile picture displayed on the PayPal account is also associated with another overtly pro-Trump Twitter account with a similar user's name: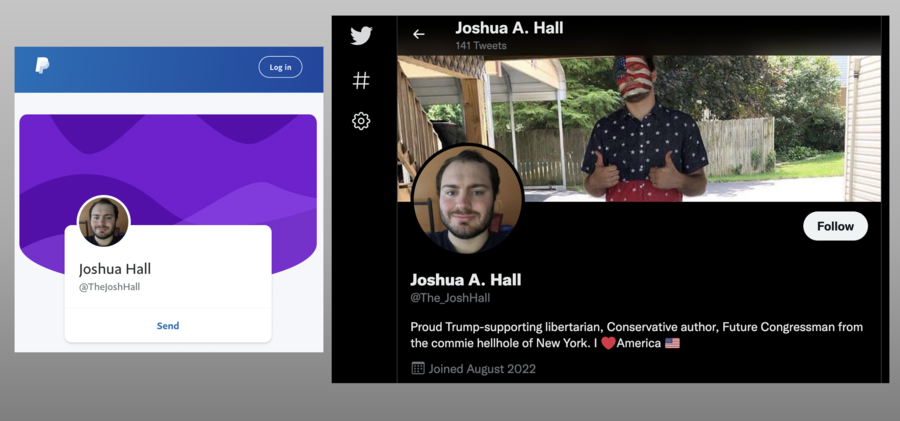 (Sources: Paypal.com screenshot taken on Tue Aug 30 14:1012 2022 UTC; Twitter screenshot taken on Tue Aug 30 14:14:27 2022 UTC; composite image by Lead Stories)
According to the pinned tweet on Joshua A. Hall's account, he "was one of the many Trump supporters that was arrested by the FBI":
On June 8, 2021 my life changed forever.
On the same day, a Pennsylvania man also named Joshua Hall was charged with identity theft for impersonating Donald Trump's family members on social media and encouraging people to donate to the former president's re-election campaign while spending the funds on his own personal expenses.
FBI Assistant Director-in-Charge William F. Sweeney, Jr., said: 'Hall led hundreds of people to believe they were donating to an organization that didn't exist by pretending to be someone he wasn't, as alleged. As we continue to investigate fraud in all its many forms, we urge the public to remain aware of the prevalence of online scams and exercise due diligence when making donations online.'
According to Public Access to Court Electronic Records (PACER), the sentencing is set for October 5, 2022.
On December 8, 2020, the New York Times reported that Hall, a 21-year-old food-delivery driver, was so successful at his scheme that Donald Trump once retweeted one of those fake accounts, not appearing to have understood that those words did not come from his family member.
Requests to donate via the $RealJoshHall Cash App account mentioned in @HallieBiden's tweet were previously posted on Gab.com, an alternative microblogging service, but that entry contained a link to a different PayPal account: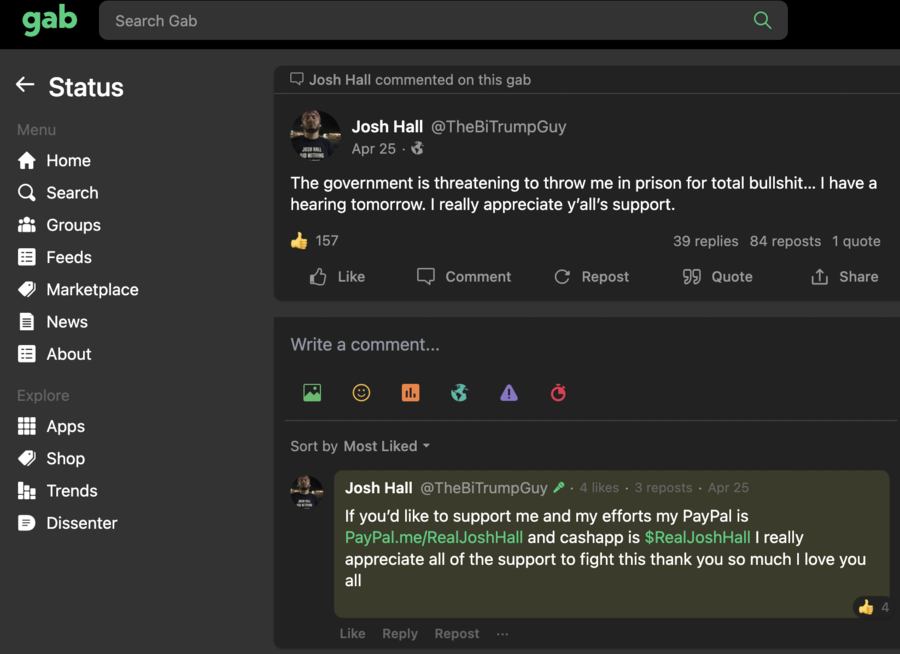 (Source: Gab.com screenshot taken on Tue Aug 30 17:49:42 2022 UTC)
Lead Stories contacted the U.S. attorney's office and the defendant's representative for comments. If we receive their responses, this story will be updated as appropriate.