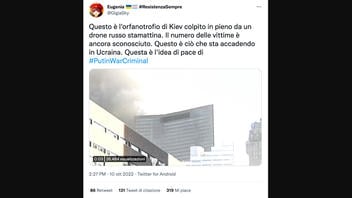 Did a video circulating on social media depict the collapse of an orphanage in Kyiv after a Russian drone attack on October 10, 2022? No, that's not true. The video in a claim does not show an orphanage collapsing in Kyiv. The footage shows the collapse of the World Trade Center 7 skyscraper in New York City on September 11, 2001, the day terrorists flew two hijacked planes into the World Trade Center's Twin Towers.
The claim originated from an Italian-language tweet (archived here) on October 10, 2022. As translated into English by the translation tool DeepL, the tweet said:
This is the orphanage in Kiev that was hit hard by a Russian drone this morning. The number of casualties is still unknown. This is what is happening in Ukraine. This is the idea of peace of #PutinWarCriminal.
A video of a collapsing building is embedded with the tweet. Here is what the tweet looked like at the time of this fact check's publication: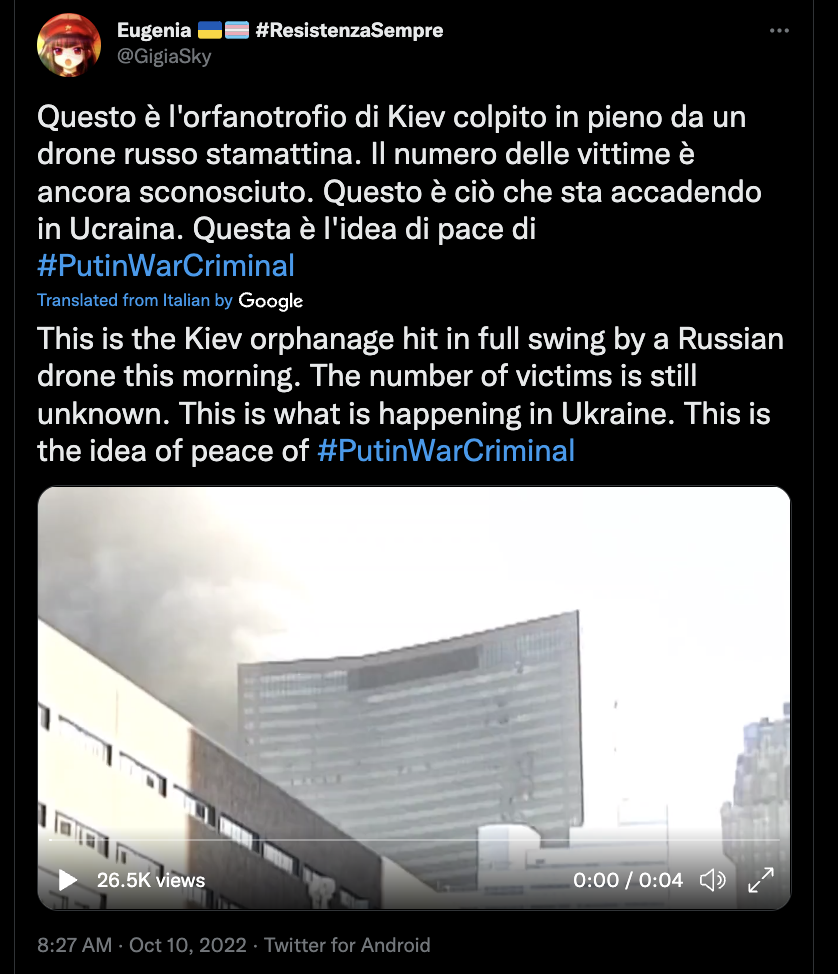 (Source: Twitter screenshot taken on Thu Oct 13 15:41:58 2022 UTC)
Russian missiles struck downtown Kyiv on October 10, 2022 as part of a massive bombardment against multiple Ukrainian cities that killed at least 14 people and injured dozens more. There was no shortage of photo and video evidence of the attacks, shot by smartphones.
But what the tweet shows predates the 2022 Russo-Ukrainian war by more than two decades. A report by the National Institute of Standards and Technology (NIST), published on YouTube in 2009, is one of the earliest online materials that uses the same footage. This American government organization investigated the technical reasons for the collapse of World Trade Center 7, a skyscraper located near the destroyed Twin Towers.
At the 00:15 mark in the NIST video, viewers see the exact same footage as in the tweet on October 10, 2022: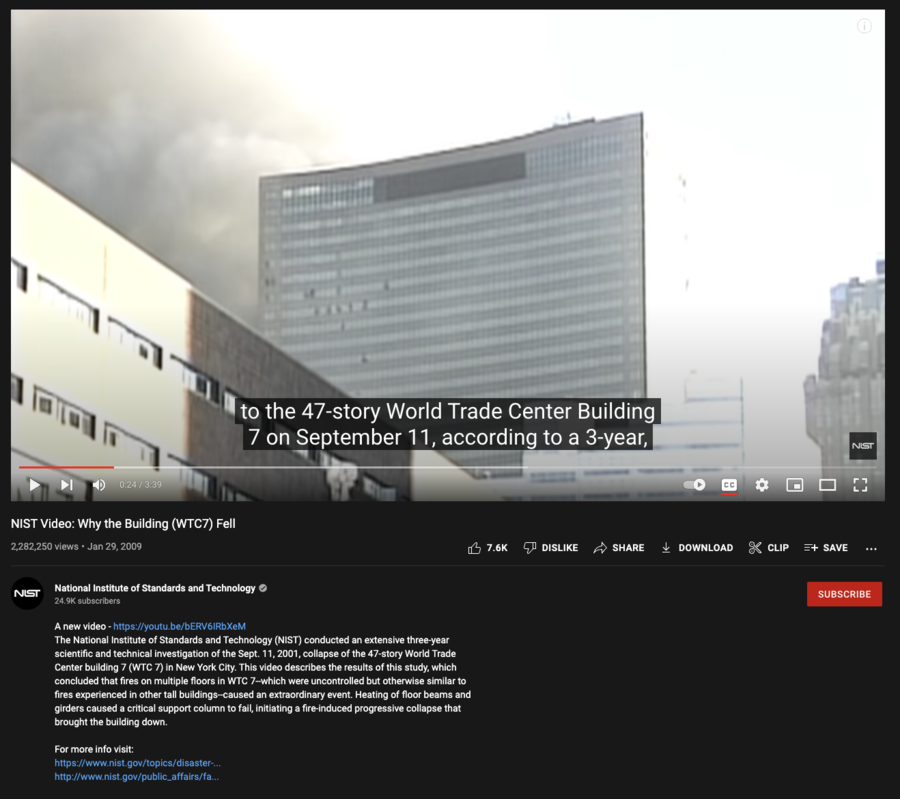 (Source: YouTube screenshot taken on Oct 13 16:51:39 2022 UTC)
Other Lead Stories fact checks about the conflict between Russia and Ukraine can be found here.