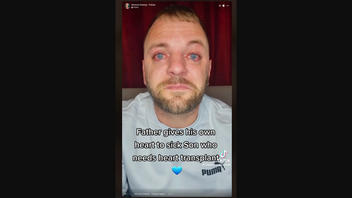 Does a trending video show a man addressing his son before giving the child "his own heart"? No, that's not true: The video is a piece of acting that recreates a monologue from the 2002 American drama "John Q."
The claim appeared in a video on Facebook on December 4, 2022. :
Father gives his own heart to sick Son who needs heart transplant
The clip opened with a shot of a tearful man saying:
My son, I found you a new heart. I just need to tell you a few things. I want you always to listen to your mom because she's your best friend. Family is so important.
This is what the post looked like on Facebook at the time of writing: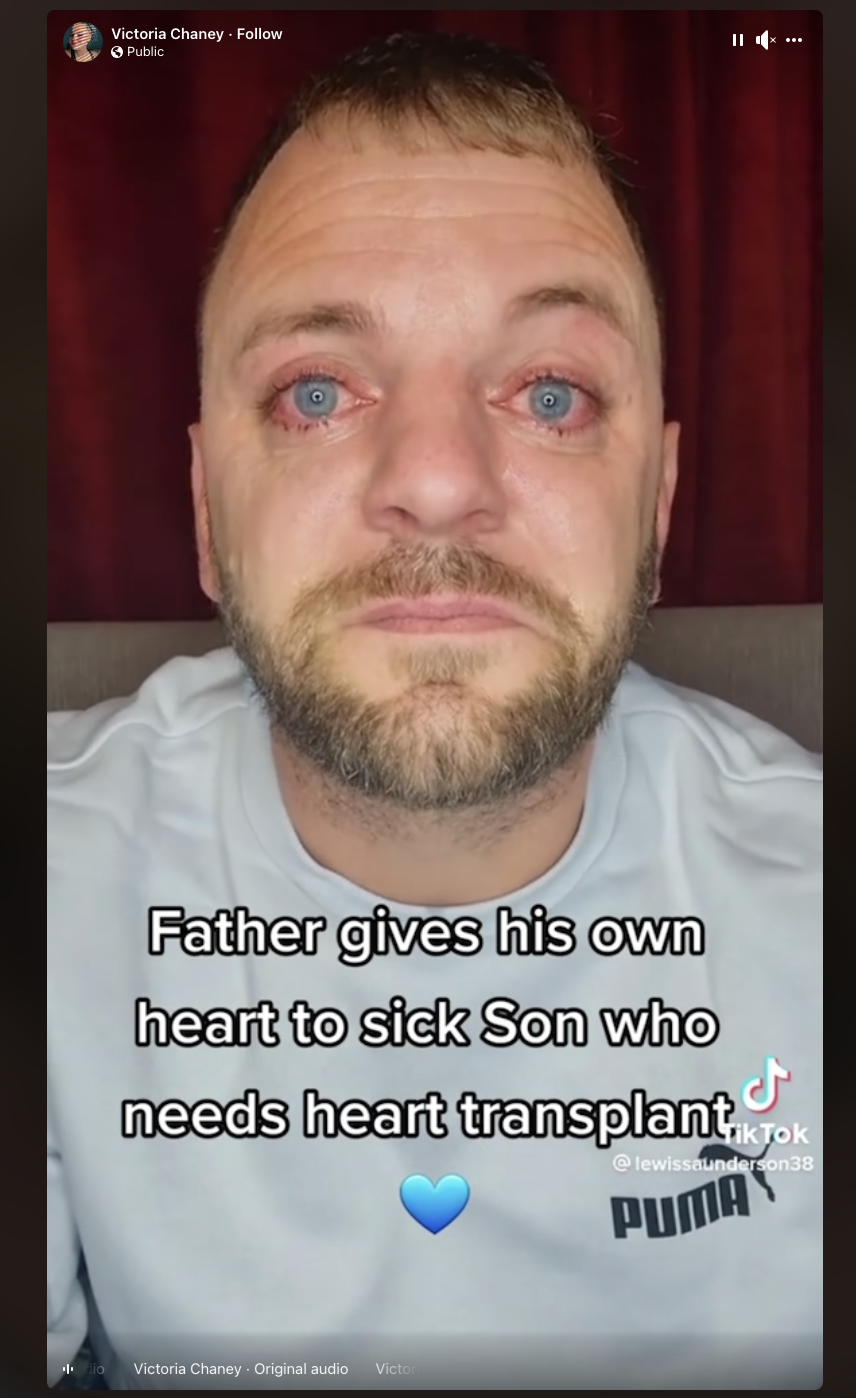 (Source: Facebook screenshot taken on Fri Dec 16 16:56:36 2022 UTC)
The original video was posted on TikTok on November 11, 2022, with hashtags #justacting, #fiction and #acting: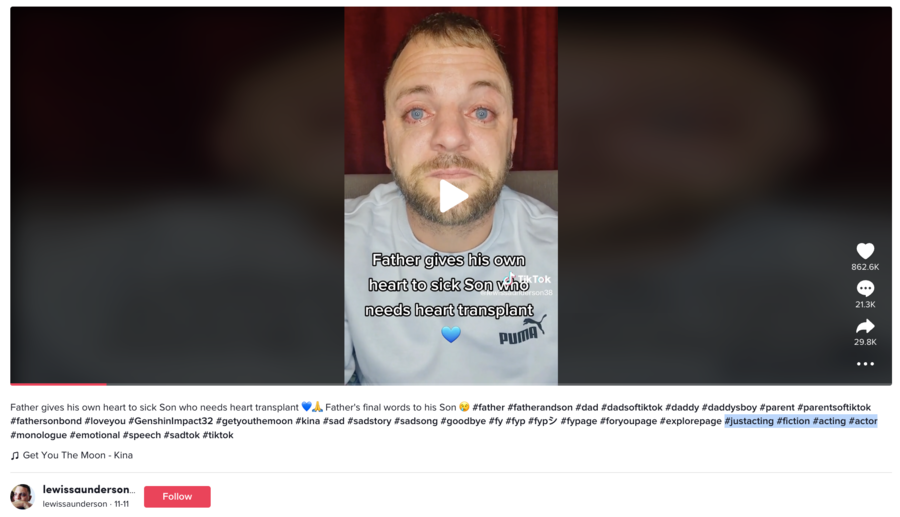 (Source: TikTok screenshot taken on Fri Dec 16 16:51:26 2022 UTC)
On November 12, 2022, the man in the clip, British actor Lewis Saunderson, uploaded a different video titled "I want to set the record straight." He emphasized that he is an actor and that what he posted on his TikTok account was meant to showcase his professional skills, not to mislead the audience:
I am a professional actor, and I trained professionally at a drama school in London. My intentions are never to make the audience believe that these scenarios are real. These are completely fictional scenarios.

This was not the first time this monologue was misinterpreted.
According to an AFP article, in 2016, Saunderson posted the same monologue on his YouTube account under the title "Father's final words to his dying son!" In 2018, he uploaded to YouTube a video explaining that it was a piece of acting. In 2021, when the claim resurfaced, Saunderson told AFP that:
... a piece of acting taken from a famous Hollywood movie called JOHN Q starring one of my favourite actors, Denzel Washington, whose character delivered the same speech to his dying son in the dramatic scene
"John Q" is a 2002 American drama directed by Nick Cassavetes. It tells the story of a desperate father who takes hospital staff hostage, hoping to force doctors to perform heart surgery on his son, who had been denied a heart transplant for lack of sufficient insurance and alternative financial means.