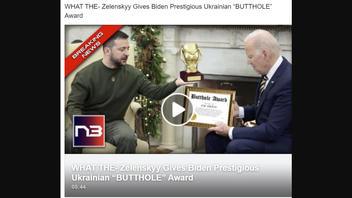 Did Ukrainian President Volodymyr Zelenskyy say the word "butthole" when giving President Joe Biden a medal at the White House? No, that's not true: Zelenskyy was saying "Pavlo," the name of the Ukrainian Army military captain who sent his merit award to Biden. The video that claims Zelenskyy gave Biden a "butthole" award does not reflect what the Ukrainian leader actually said to Biden.
The claim appeared as a video published on Facebook on December 25, 2022, with the title: "WHAT THE- Zelenskyy Gives Biden Prestigious Ukrainian 'BUTTHOLE' Award." It opened:
Biden was the only choice for this prestigious butthole award.
This is what the post looked like on Facebook at the time of writing: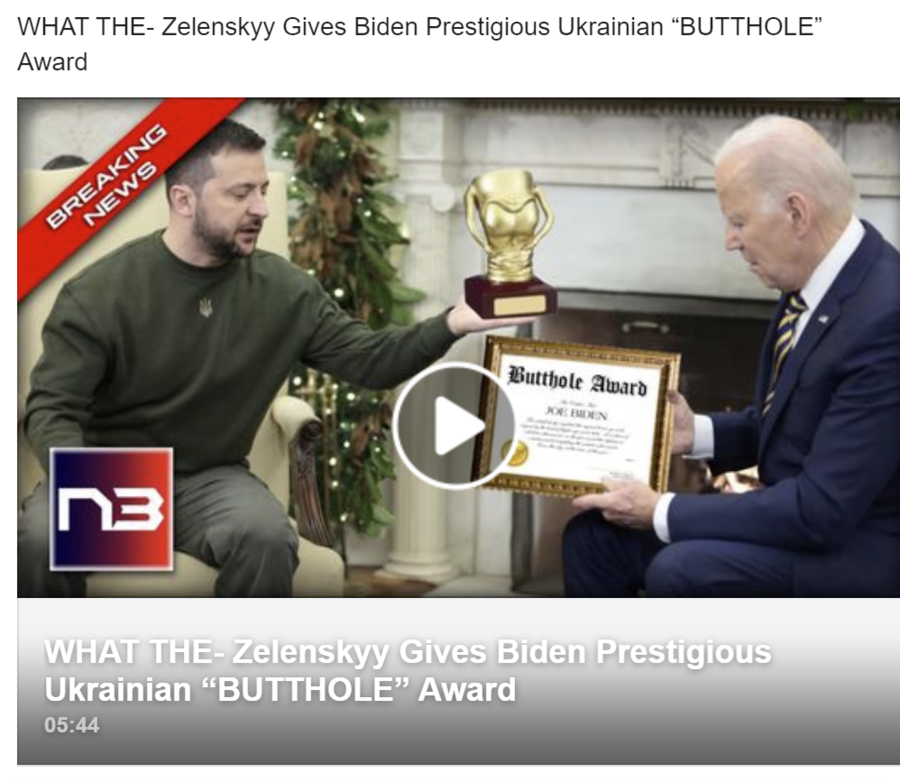 (Source: Facebook screenshot taken on Tue Dec 27 18:26:52 2022 UTC)
The 5:44 video shows host Gary Franchi of Next News Network and uses doctored images inserted into the footage of Zelenskyy's visit to the White House on December 21, 2022. The Ukrainian president did not say the word "butthole."
The official White House transcript from the conversation between the two leaders details the name of the Ukrainian army captain as "Pavlo" and not "butthole":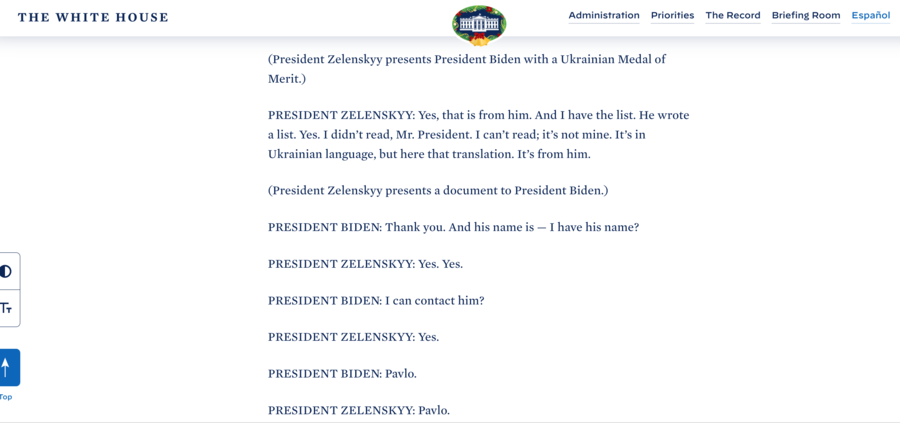 (Source: White House website screenshot taken on Tue Dec 27 18:35:33 2022 UTC)
The BBC News video posted on YouTube shows Zelenskyy presenting the Ukrainian medal of merit to Biden beginning at the 4:44 mark: