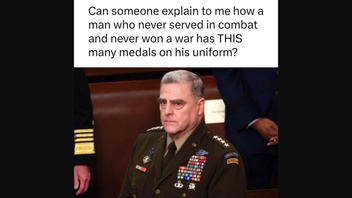 Has U.S. Army Gen. Mark Milley, chairman of the Joint Chiefs of Staff, "never served in combat"? No, that's not true: A publicly available profile of Milley lists his numerous operational deployments over the past several decades.
The claim appeared in a post on Instagram on February 8, 2023. The caption read:
Anyone??
The text above a photo of Milley in uniform asked:
Can someone explain to me how a man who never served in combat and never won a war has THIS many medals on his uniform?
This is how the post looked on Instagram at the time of writing: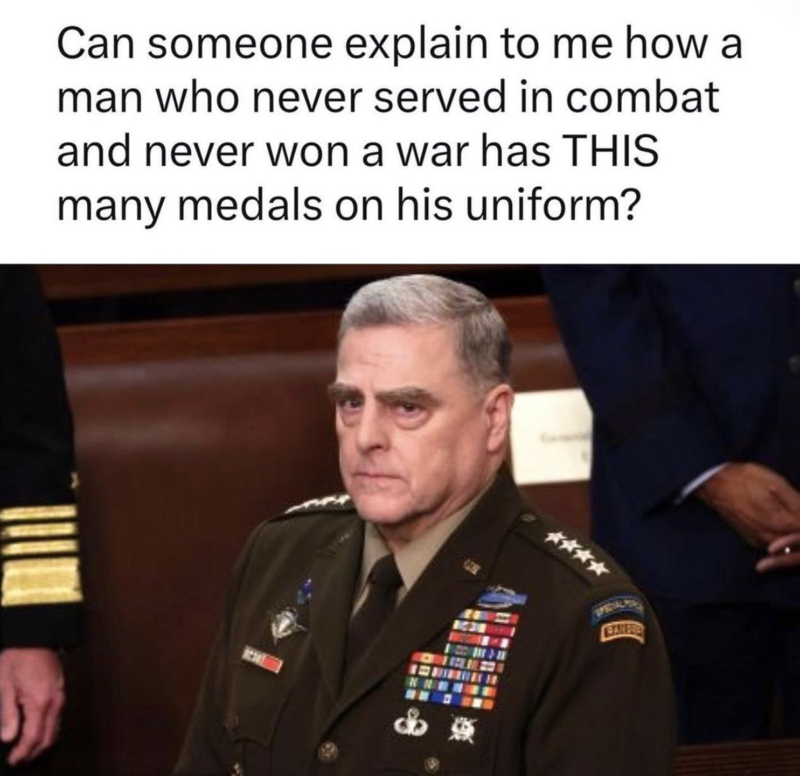 (Source: Instagram screenshot taken on Thur Feb 9 20:08:25 2023 UTC)
The claim is from the account @truenorthpolitics, whose posts Lead Stories has previously debunked.

In an email to Lead Stories on February 8, 2023, a duty officer from the Pentagon press office shared Milley's biography from the U.S. Department of Defense website. It lists his many operational deployments as well as his educational background in international relations and national security:
General Milley's operational deployments include the Multi-National Force and Observers, Sinai, Egypt; Operation Just Cause, Panama; Operation Uphold Democracy, Haiti; Operation Joint Endeavor, Bosnia-Herzegovina; Operation Iraqi Freedom, Iraq; and three tours during Operation Enduring Freedom, Afghanistan. He also deployed to Somalia and Colombia.

In addition to his bachelor's degree in political science from Princeton University, General Milley has a master's degree in international relations from Columbia University and one from the U.S. Naval War College in national security and strategic studies. He is also a graduate of the MIT Seminar XXI National Security Studies Program.
His profile on the Association of the United States Army website also includes an in-depth list of his deployments as well as his awards and decorations.
U.S. armed services members receive awards according to "a specific time frame to recognize a past or ongoing conflict" and the location of that conflict, according to an April 22, 2021, National Archives article titled "Recognizing Service: How to Determine Entitlement to Medals." Foreign awards also may be authorized.
Other Lead Stories fact checks mentioning the True North Politics Instagram account and Milley can be found here and here.