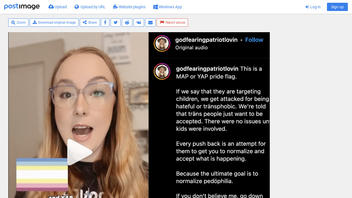 Does a pastel rainbow "MAP" flag signify normalizing pedophilia? No, that's not true: There's no evidence that it is an official "MAP or YAP pride flag." An organization that works with "MAP," which stands for minor attracted persons, has denied that the flag is a symbol for the people associated with the term.
The claim appeared in a video (archived here) on Instagram on May 4, 2023. The person in the video opens saying:
Have you seen what this flag means? It is a flag for MAP or YAP. Do you know what that means, because I'm going to tell you. MAP is for minor attracted people and YAP is for youth attracted people.
This is what the post looked like on Instagram at the time of writing: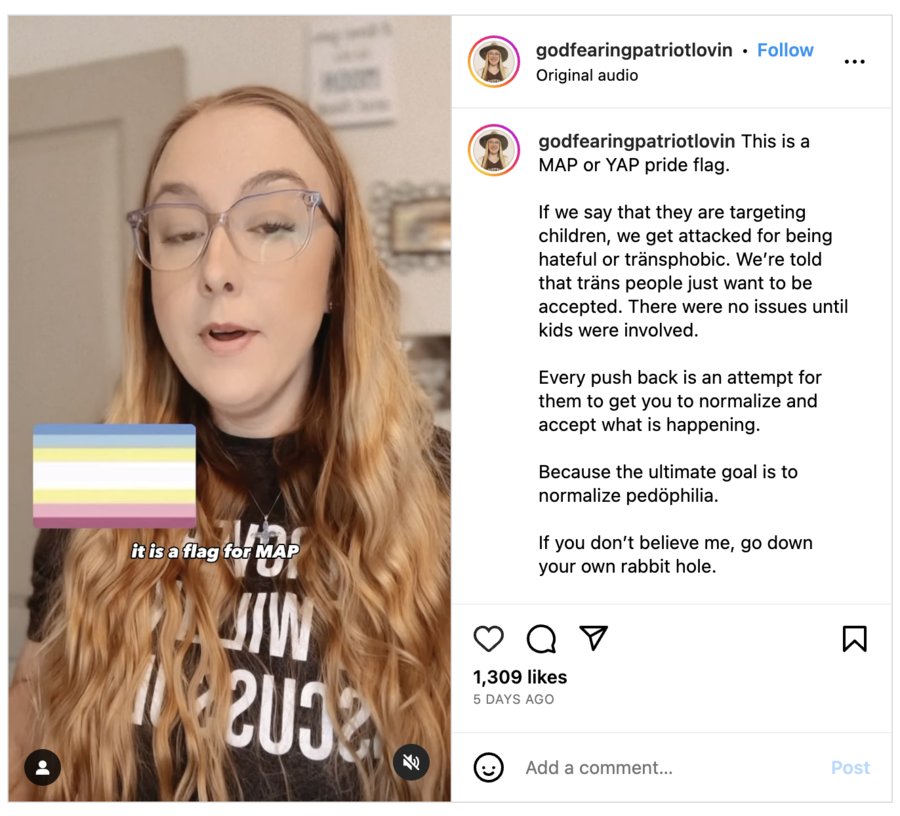 (Source: Instagram screenshot taken on Thurs May 11 16:23:11 2023 UTC)
The person in the video claims the colors in the flag signify which underage group will be targeted for sexual abuse. The caption for the post reads:
This is a MAP or YAP pride flag.
If we say that they are targeting children, we get attacked for being hateful or tränsphobic. We're told that träns people just want to be accepted. There were no issues until kids were involved.
Every push back is an attempt for them to get you to normalize and accept what is happening.
Because the ultimate goal is to normalize pedöphilia.
If you don't believe me, go down your own rabbit hole.
You won't see this in the news. 🤦🏻‍♀️🙄
If I didn't know what I know now, I'd think this wasn't true. Praying for these children 🙏🏻 What are your thoughts?
The flag was originally posted on a Tumblr page (archived here) in 2018 but later deleted. The page said the creator designed it for the "NOMAPS community," which stands for non-offending minor attracted persons:
The NOMAP community doesn't really have a pride flag, so in honor of pride month I designed a NOMAP pride flag.
There is no evidence that this flag is used by a group of people identified as MAP or minor-attracted people to "normalize pedophilia." Lead Stories reached out to the organization B4U-ACT, a nonprofit that works to prevent child sexual abuse by providing "professional services and resources for self-identified individuals (adults and adolescents) who are sexually attracted to children and desire such assistance."
Russell Dick, a former clinical social worker and chairperson and co-founder of B4U-ACT, Inc., has spoken to the media about the flag in news reports since 2018, when the flag first appeared. He responded via email on May 10, 2023, saying he is unaware of the flag being used by people in the MAP community to normalize pedophilia:
B4U-ACT doesn't know any more about the flag than you stated about it. We are unaware of MAPs with whom we engage actively using and displaying a MAP flag.