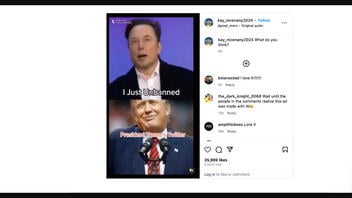 Did Elon Musk brag about firing "crybaby liberals"? No, that's not true: This video was made using AI, or artificial intelligence. The Instagram post where this claim originated seems to be an ad for an app that uses AI to make public figures say whatever the user wants.
The claim appeared on Instagram (archived here) on May 4, 2023, with the caption "What do you think?" It opened with a voice sounding like Musk saying:
I just unbanned President Trump's Twitter, and I already have crybaby liberals threatening to quit Twitter. I'm going to fire them instead, but I want to do it in a fun way.
This is what the post looked like on Instagram at the time of writing: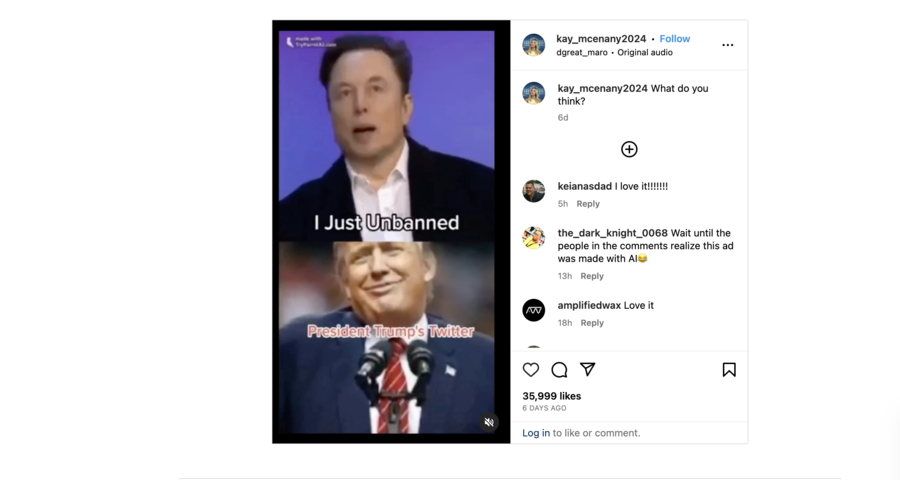 (Source: Instagram screenshot taken on Thu May 11 14:51:18 2023 UTC)
The "Elon Musk" in the video says he had his intern create an app, called Parrot, that uses AI to clone voices. This Instagram post appears to be an advertisement for the Parrot app. The post does not indicate this is an ad or that it was made using AI.
The Instagram post does not mention when or where Musk, the CEO of Twitter and Tesla, purportedly talked about firing "crybaby liberals."
A reverse image search of Musk from the Instagram post shows that the photo used was real (evidence of the search here). The Google search "Elon Musk purple background" then led Lead Stories to an article about Musk at a TED conference in Vancouver, Canada, from April 2022. The article features Musk in front of that same purple background.
Lead Stories could not find any articles reporting that Musk has said what is claimed in the post.
Other Lead Stories fact checks on AI can be found here, here and here.