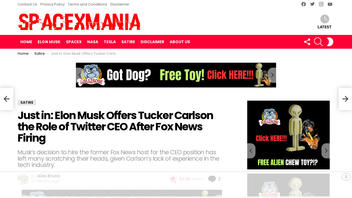 Did Elon Musk offer Tucker Carlson the Twitter CEO job after Carlson was fired from Fox News? No, that's not true: The website that posted the story is a satirical site. It included quotes that were never posted on Twitter by Musk regarding Carlson. The CEO of Twitter at the time of writing was Linda Yaccarino.
The claim appeared in an article (archived here) on spacexmania.com on April 25, 2023, under the title "Just in: Elon Musk Offers Tucker Carlson the Role of Twitter CEO After Fox News Firing." It opened:
In a surprising turn of events, Elon Musk, the head of Twitter, has offered former Fox News host Tucker Carlson the position of CEO of the social media platform.
This is what the post looked like at the time of writing: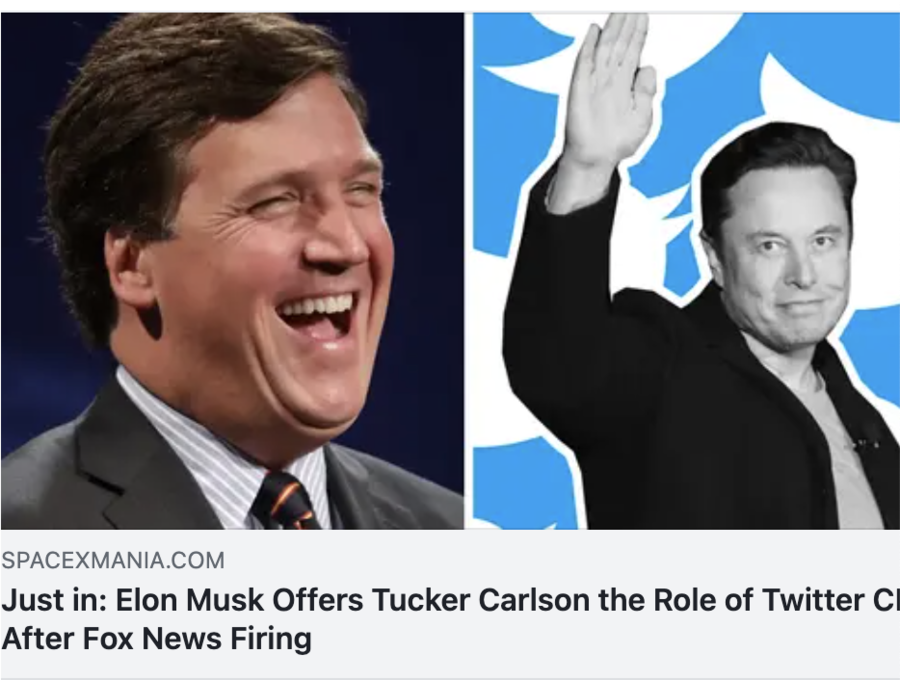 (Source: spacexmania.com screenshot taken Thurs June 22 15:42:45 UTC 2023)
SpaceXMania is a satirical website. The flag above the headline clearly says "SATIRE." A hashtag at the end of the article says "#satire." At least one other website ran the story without indicating to readers that it came from a satire site.
The article was written in April just after Carlson was fired from Fox News, a move that was reported by national news outlets. The SpaceXMania article claims Musk tweeted, "I'm thrilled to welcome Tucker Carlson as the new CEO of Twitter ... I can't wait to see what he'll do with the platform," but a search of the social media site yielded no results for that quote: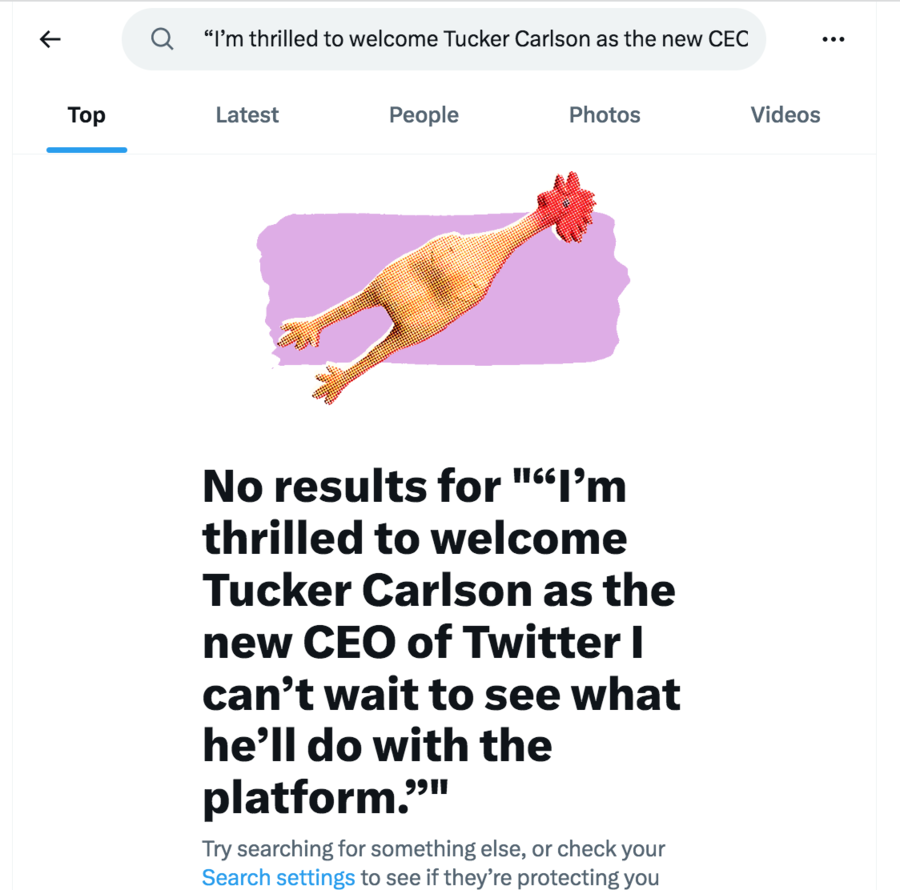 (Source: Twitter screenshot taken Thurs June 22 16:57:11 UTC 2023)
Musk responded to an April 24, 2023 tweet that said he should hire Carlson in the wake of his firing, shooting down the idea:
Or we don't hire anyone, but simply enable content creators to prosper on this platform without applying censorship that goes beyond the law

-- Elon Musk (@elonmusk) April 24, 2023
The spacexmania.com article appeared in June 2023, after Musk had named Yaccarino as CEO of Twitter.
After getting fired from Fox, Carlson started a show on Twitter, with the first one airing on June 6, 2023.
Other Lead Stories articles on SpaceXMania satirical stories are here.