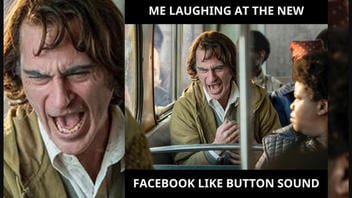 Did Facebook add a new feature, a funny sound that is triggered by clicking the "like" button? No, that's not true: Memes suggesting that the new Facebook like button makes a sound so funny that people will laugh out loud are a practical joke. There is no new Facebook like button sound, this is just a way to trick people into liking a post, potentially boosting engagement for the post or the page.
The memes began to appear in mid-July 2023. There are many versions of this meme, some appear to be custom made to match the theme of the page posting the meme. One example was posted by the page Zodiac Esports on July 21, 2023. It was captioned:
Made my day!
The text captioning on the meme reads:
ME LAUGHING AT THE NEW
FACEBOOK LIKE BUTTON SOUND
This is what the post looked like on Facebook at the time of writing: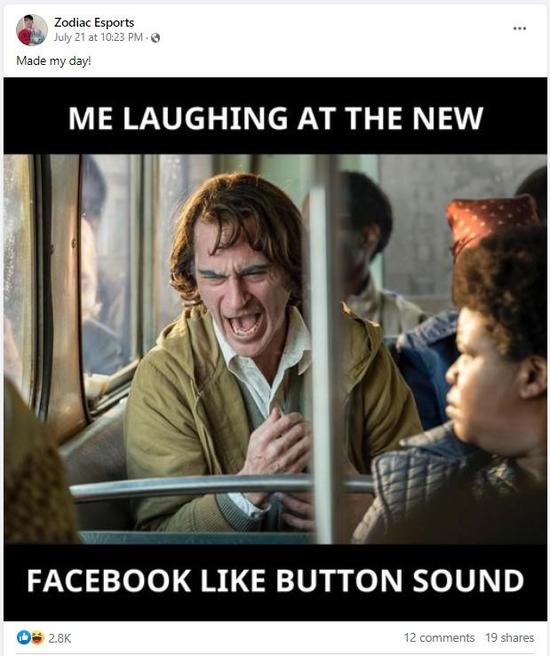 (Source: Facebook screenshot taken on Mon Jul 24 20:55:20 2023 UTC)
There is no new Facebook like button sound, it's just a joke. At the time of this article's writing, the top story in the Meta newsroom was introducing a new app called Threads, posted on July 5, 2023. There is no announcement about any changes to Facebook's like button.
The composite image below shows a variety of the memes playing off this theme.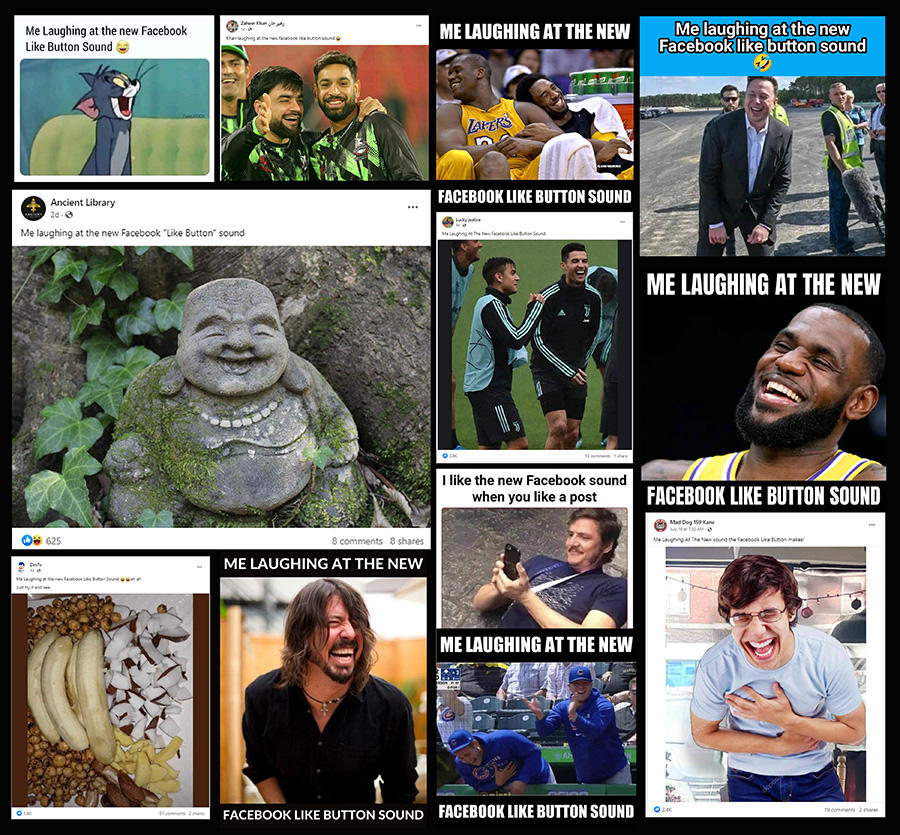 (Source: Lead Stories composite image made with Facebook screenshots taken on Mon Jul 24 20:55:20 2023 UTC)