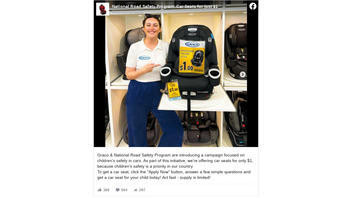 Is baby gear company Graco giving away car seats for only $1? No, that's not true: The post includes a link to a website that is not an official Graco Baby site and does not allow a user to interact and actually obtain a car seat. The image used on the post is a doctored image from a real Instagram account that was not promoting a $1 Graco car seat giveaway.
The claim appeared in a post (archived here) on Facebook on August 3, 2023. It opened:
Graco & National Road Safety Program are introducing a campaign focused on children's safety in cars. As part of this initiative, we're offering car seats for only $1, because children's safety is a priority in our country.
To get a car seat, click the 'Apply Now' button, answer a few simple questions and get a car seat for your child today! Act fast - supply is limited!
This is what the post looked like on Facebook at the time of writing:
(Source: Facebook screenshot taken on Wed Aug 9 20:38:33 2023 UTC)
The image used in the post is a doctored image from a verified Instagram account based in New Zealand that posted an ad for a Graco car seat giveaway in April 2023. The person in the picture is wearing the same white shirt, has the same face, dark hair and sunglasses on their head. The pants have been changed from orange patterned to solid navy blue. The car seat appears to be the same but nowhere in the original post is there a yellow sign that says $1.
Here is the original post on Instagram: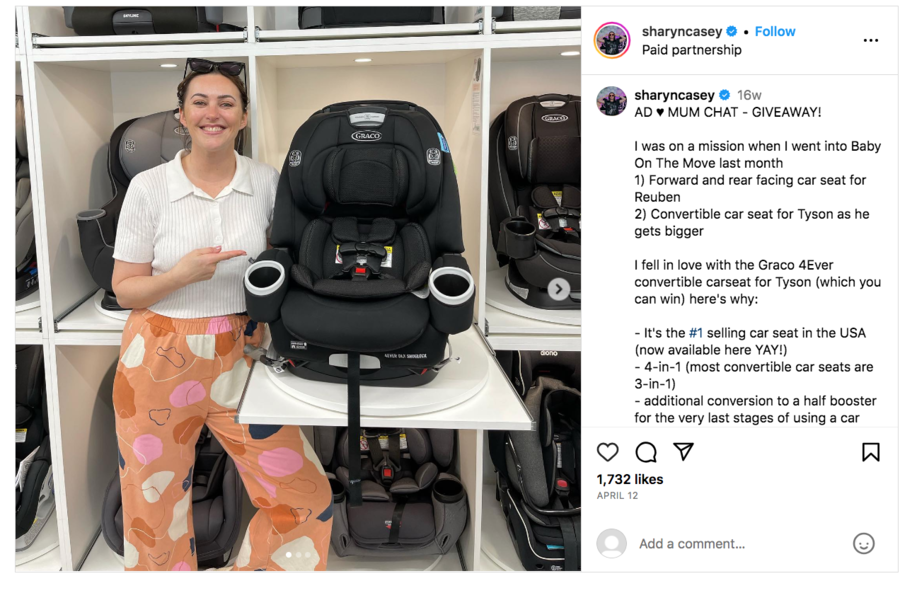 (Source: Instagram screenshot taken on Wed Aug 9 20:40:17 2023 UTC)
The post claims to be an offer from Graco and the National Road Safety Program but a Google search for "national road safety program" yields zero credible results for the program.
The link provided in the Facebook post goes to a webpage -- graco.uno -- where the user is asked to answer a series of questions about car seats. This website has the Graco Baby logo but does not appear to be an interactive website. The official Graco Baby website address is gracobaby.com, not graco.uno. A search of gracobaby.com for "National Road Safety Program" produced no results that would confirm this purported offer. Likewise, a search of gracobaby.com for "car seats for just $1" just produced a listing of car seats at various prices, none of them anywhere near "just $1."
Two Lead Stories staffers filled out the questions separately and were directed to a page where there were three chances to pick a box that could have a winning car seat in it. In both cases, only the third try was successful. The site then asked for personal information and a credit card to buy the $1 car seat, as this screenshot below shows, without any indication where that personal information would be used or by whom.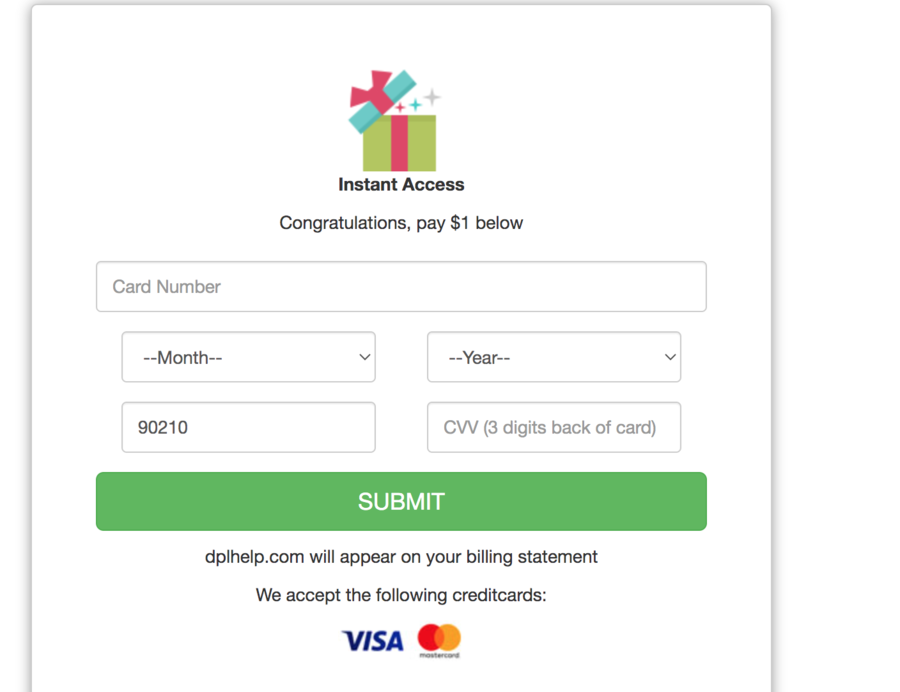 (Source: Checkout.dataplacelive.com website screenshot taken on Wed Aug 9 20:49:23 2023 UTC)
Lead Stories reached out to Graco for a comment and will update the story when a response is received.