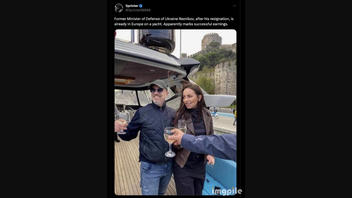 Does a photo on social media prove that Ukraine's former minister of defense Oleksii Reznikov went to Europe to enjoy "successful earnings" right after leaving his job in September 2023? No, that's not true: Reznikov posted that image on his Facebook page in 2020. That was before he became the minister of defense, in November 2021.
The claim originated from a post (archived here) published on X, formerly known as Twitter, on September 10, 2023. It stated:
Former Minister of Defense of Ukraine Reznikov, after his resignation, is already in Europe on a yacht. Apparently marks successful earnings.
This is what the post looked like on X at the time of writing: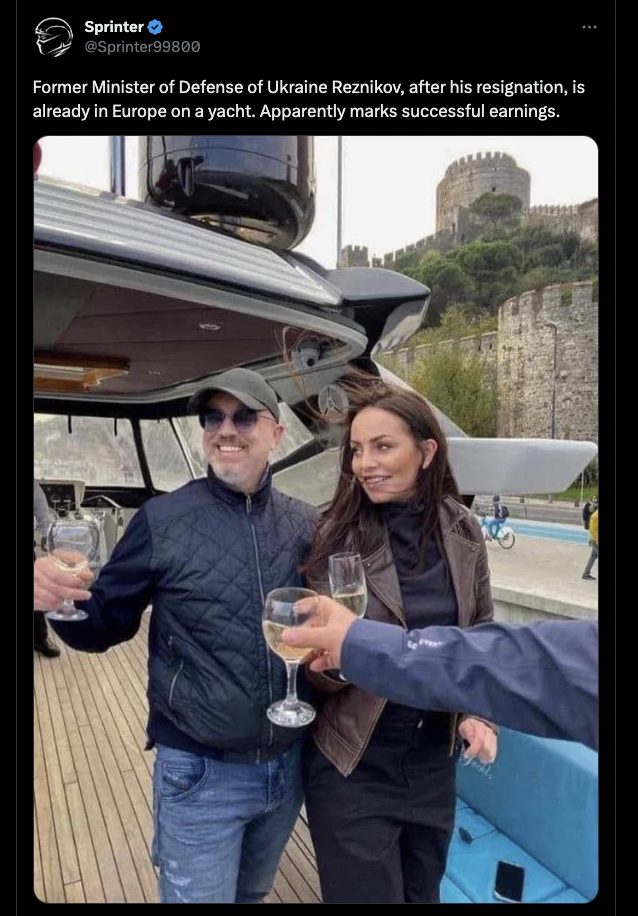 (Source: X screenshot taken on Thu Sep 21 17:41:44 2023 UTC)
Contrary to the claim, the image predates not only Reznikov's resignation but also his appointment to the role of Ukraine's minister of defense. He started this job in November 2021 and left it in early September 2023 in the aftermath of a series of corruption scandals, even though that was not explicitly mentioned as a reason for such a key replacement. Ukrainian President Volodymyr Zelenskyy cited only the need for "new approaches."
The photo that resurfaced on X after that was published for the first time on Reznikov's account on Facebook in 2020: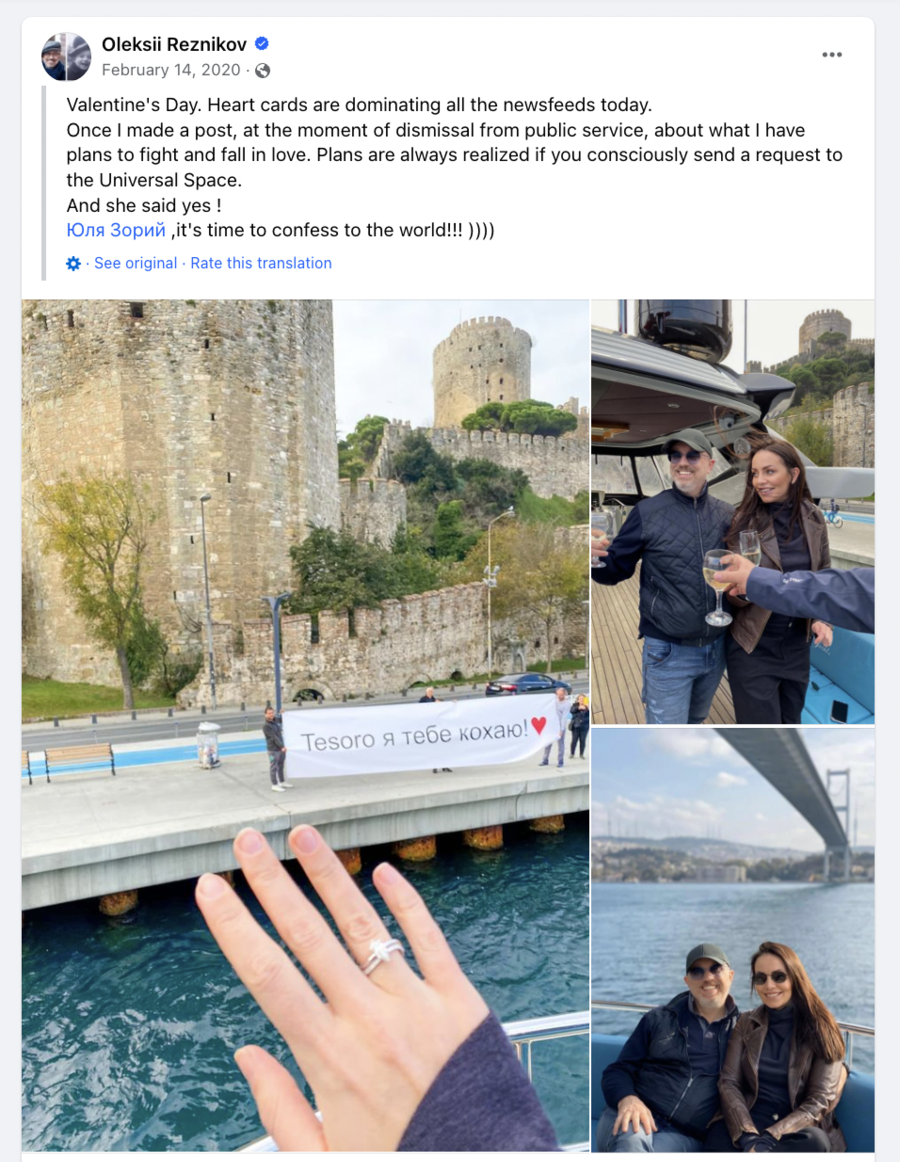 (Source: Facebook screenshot taken on Thu Sep 21 19:38:05 2023 UTC; the post was automatically translated to English)
A series of images from the old Reznikov post captured him proposing to Ukrainian TV host Yulia Zorii, whom he married later that year while still a deputy prime minister.
The surroundings do not immediately point to the outstandingly luxurious nature of the event, as implied in the post on X.
A reverse image search shows that the photos were taken next to Rumeli Fortress in Istanbul, Turkey. It is a museum, not a privately owned castle. Tourists may not only visit it but also observe this historical fortress from the waters of Bosphorus, renting a boat or buying a ticket to participate in a group tour.
Here is how the same place appeared on Google Maps at the time of writing: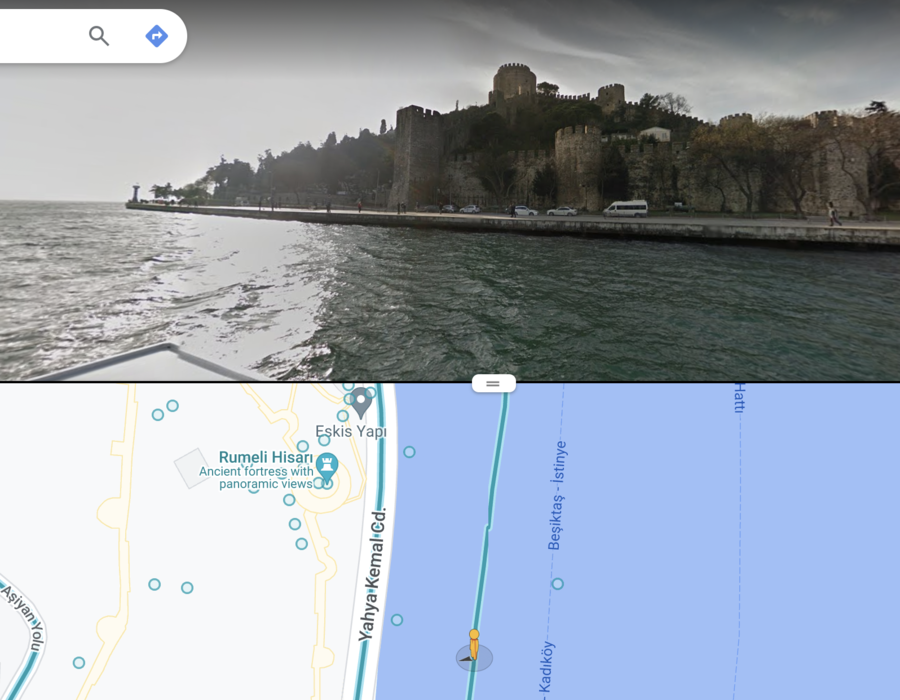 (Source: Google Maps screenshot taken on Thu Sep 21 18:36:54 2023 UTC)
Shortly after the resignation, on September 8, 2023, Reznikov published an opinion piece in the Guardian, asking the world to stop Russia in Ukraine and support the new minister of defense.
As of this writing, no credible sources have reported (gov.ua on Google and a search for "Oleksii Reznikov" AND "charged" OR "arrested" on Google News) that Reznikov was either sanctioned by any Western countries or charged in Ukraine with any wrongdoings.
Other Lead Stories fact checks about the war in Ukraine can be found here.