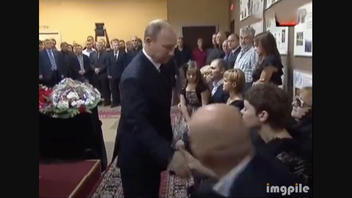 Did Russian President Vladimir Putin attend Wagner leader Yevgeny Prigozhin's funeral to pay his last respects? No, that's not true: Putin did not attend Prigozhin's funeral, according to news organizations including The Guardian. In reality, the video in a post shows Putin paying respects to his late judo trainer, Anatoly Rakhlin, in 2013. The Kremlin also posted photos of Putin attending Rahklin's funeral the same year.
The claim appeared on X, formerly known as Twitter, on August 31, 2023, (archived here). The post was captioned:
Vladimir Putin pays his last respects to Yevgeny Prigozhin the Wagner Boss and then declines to get into his limousine and walks on foot from the occasion.
This is what the post looked like on X at the time of writing: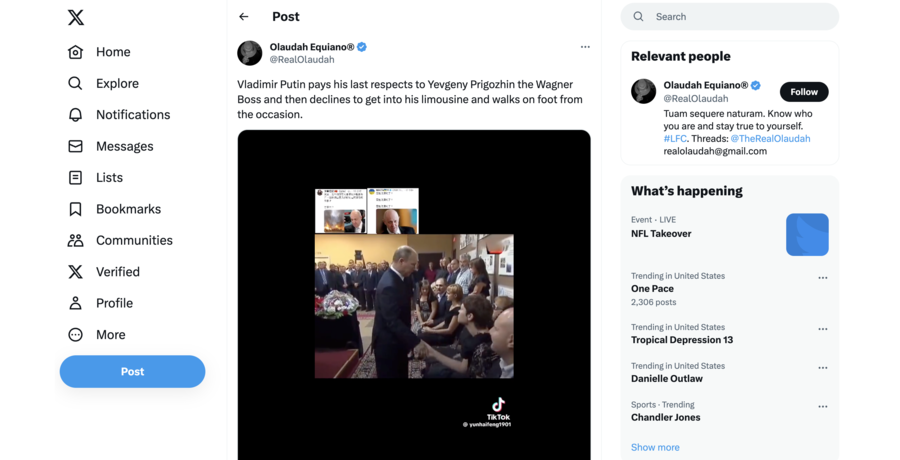 (Source: X screenshot taken on Tue Sep 5 15:31:06 2023 UTC)
The video accompanying the post shows Putin placing flowers at a casket, paying respects to other attendees at the funeral and walking alone outside. There is no indication that this is the funeral for Prigozhin.
Google News does not yield any relevant results when Lead Stories searched the phrase, "Vladimir Putin attends Yevgeny Prigozhin funeral."
We did find an August 29, 2023, article from The Guardian that opens with:
The funeral of Wagner head Yevgeny Prigozhin was held at a private cemetery on the outskirts of his home town in St Petersburg, his press service said on Tuesday hours after the Kremlin announced that Vladimir Putin would not be attending.
A reverse image search of a still in this video led us to a August 9, 2013, YouTube video titled, "Putin shows his respect for late mentor Rakhlin." The full video can be seen here:
(Source: YouTube video taken on Tue Sep 5 16:33:28 2023 UTC)
Several news organizations reported on the funeral for Prigozhin, including Reuters, which said in its account, "Putin stays away from funeral."
Anatoly Rakhlin was Putin's judo trainer.
Here is a screenshot from 30 seconds into the 2013 YouTube video with Putin looking into the casket at the service for his late judo mentor: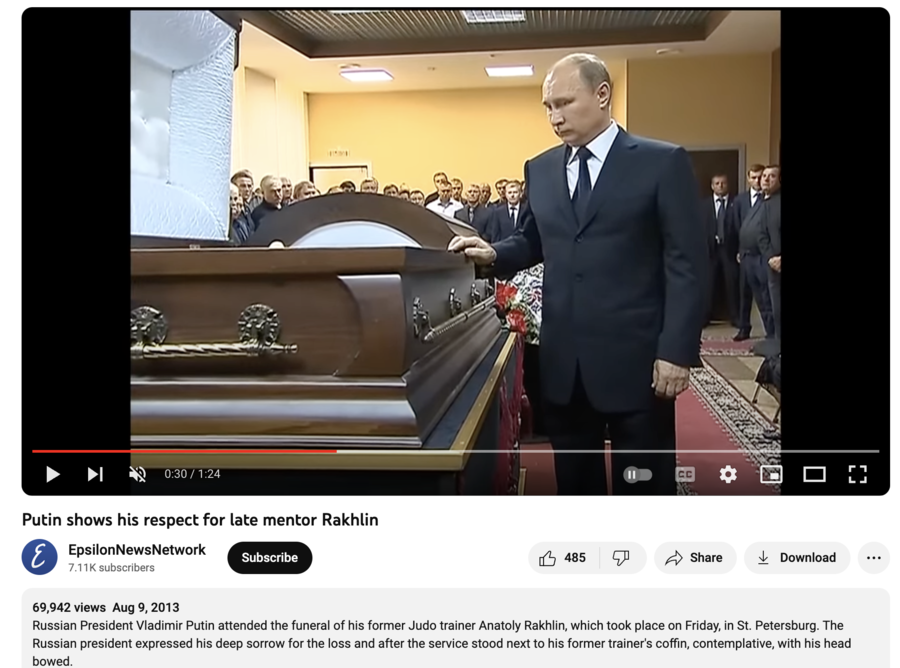 (Source: YouTube screenshot taken on Tue Sep 5 16:43:00 2023 UTC)
And the same still from 19 seconds into the video posted on X: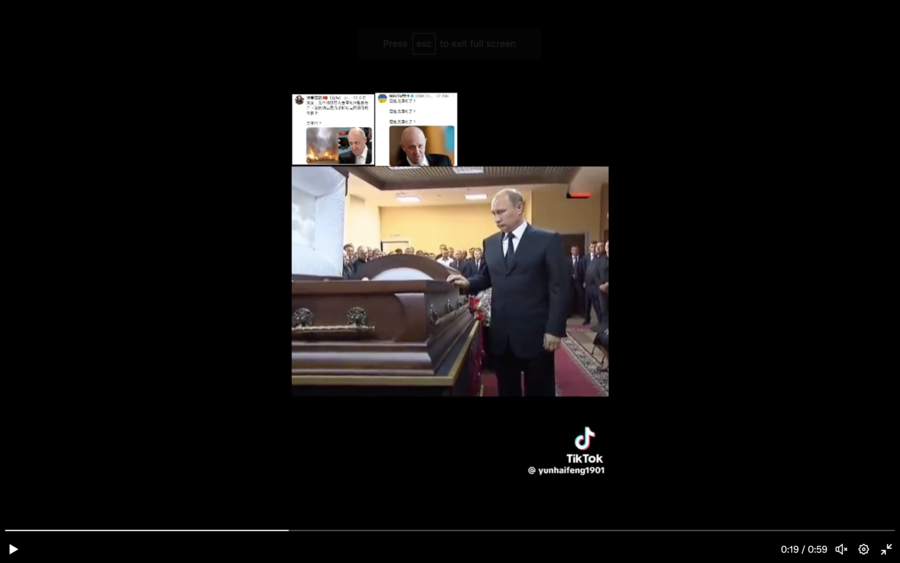 (Source: X screenshot taken on Tue Sep 5 16:50:44 2023 UTC)
Here are photos of Putin at Rakhlin's funeral from the Kremlin website. These photos were uploaded to the site on August 5, 2013.
Other Lead Stories fact checks on Putin can be found here.