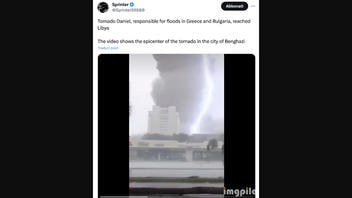 Does this video show "Tornado Daniel" hitting Benghazi, Libya? No, that's not true: This video is a combination of a Floridian storm setting with visual effects added. The buildings and fallen tree are from a tornado tracker's YouTube channel where they followed Hurricane Matthew in Florida in October 2016. The cone tornado shape and lightning in the background are the result of editing.
The claim (archived here) appeared on X, formerly Twitter, published on September 10, 2023. The caption reads:
Tornado Daniel, responsible for floods in Greece and Bulgaria, reached Libya

The video shows the epicenter of the tornado in the city of Benghazi
This is what the post looked like on X at the time of writing: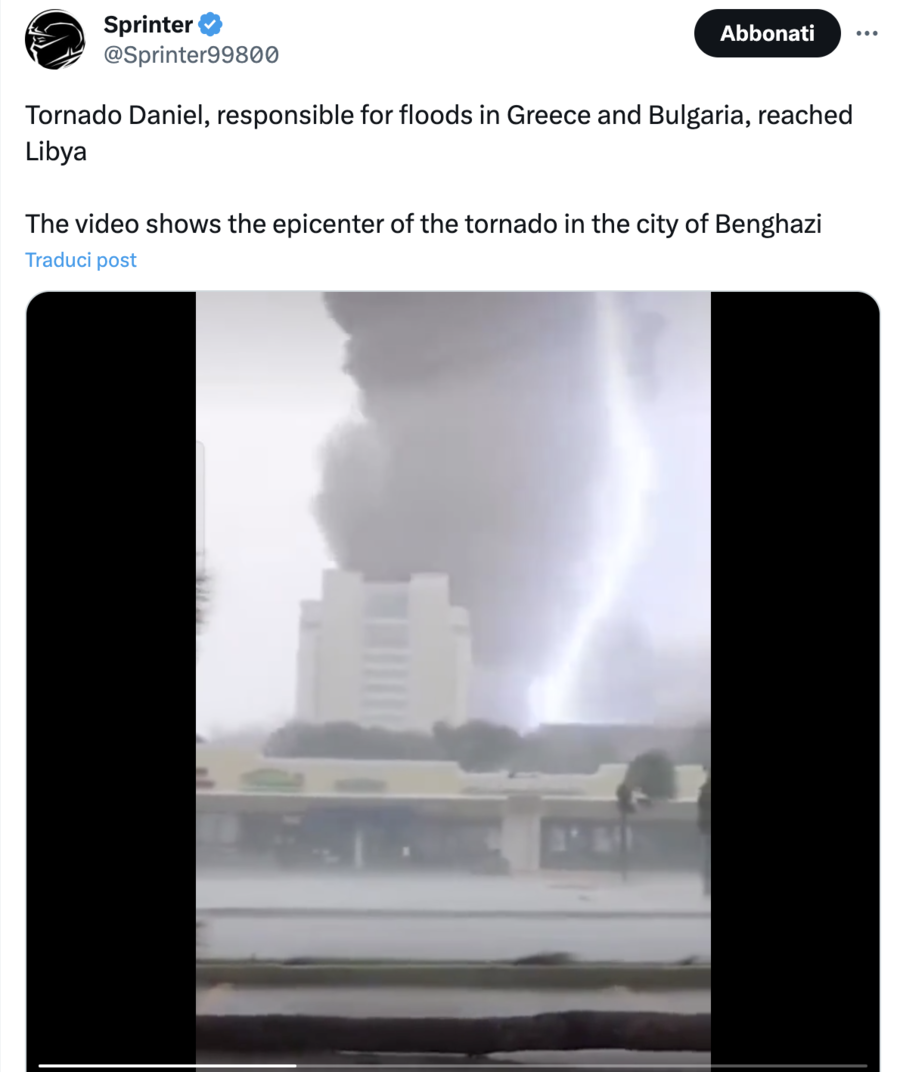 (Source: X screenshot taken on Thu Sep 21 14:34:03 2023 UTC)
Lead Stories searched for the key phrase "Tornado Daniel" in Google News and found that the actual name for this natural disaster is Storm Daniel (archived here). According to The Associated Press (archived here), Storm Daniel made landfall in Libya on September 10, 2023. Local government officials estimated that the storm caused the deaths of over 5,000 people.
A reverse image search of the video led to this October 2016 YouTube video (archived here) titled, "Hurricane Matthew - Melbourne & Jacksonville, FL." The same buildings and fallen tree seen in the purported clip from Libya on X are at the 4:21 mark (archived here), with the version on X edited to a tighter shot: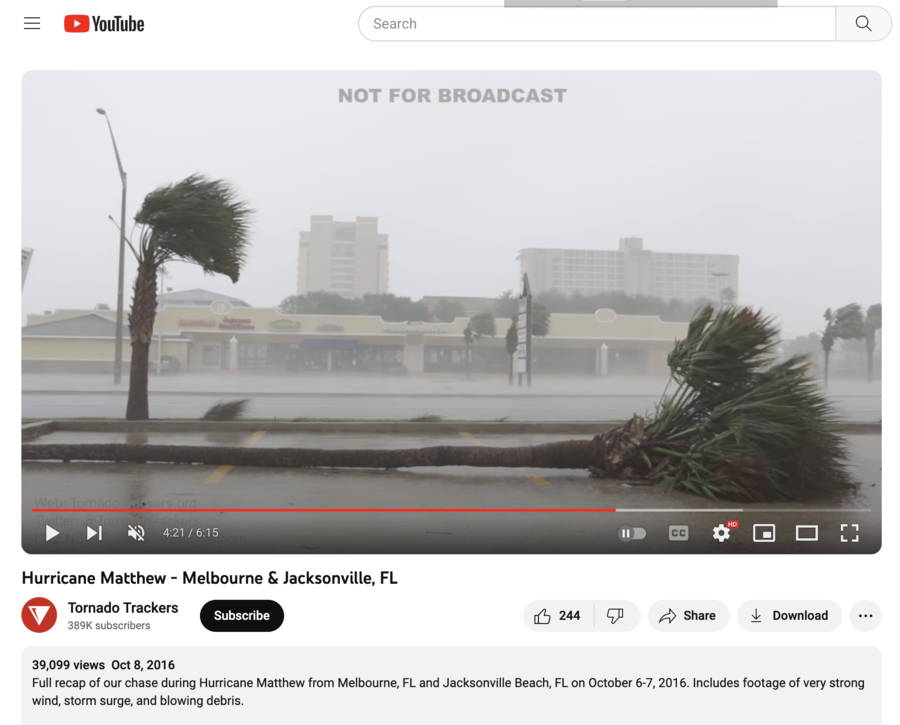 (Source: YouTube screenshot taken on Thu Sep 21 15:46:28 2023 UTC)
In the actual footage from Hurricane Matthew hitting Florida, there is no cone tornado (archived here) or lightning in the background.
Another video with this exact background is in this YouTube video (archived here) titled, "Beat Worrying in 3 Minutes to Fall Asleep Quickly with Thunderstorm & Heavy Rains Hit in the City." The image seen in this video is the same one seen in the X post, just zoomed out here.
Another Lead Stories fact check on claims regarding the Libyan storm and floods is here.