Does a photo on social media show President Joe Biden sunbathing on a beach during the Hamas-Israel conflict and House speaker crisis in October 2023? No, that's not true: The picture shows the president and first lady Jill Biden at Rehoboth Beach, Delaware, on August 2, 2023. While the first couple did spend the weekend of October 20, 2023 in Delaware, they were not photographed sunbathing.
The claim appeared in a post (archived here) published on Instagram from the account of American rapper and actor 50 Cent on October 22, 2023, under the title "Biden hits the beach with Middle East, Congress in chaos." It opened:
👀hey Joe get the fvck up, we in trouble man!
This is what the post looked like on Instagram at the time of writing: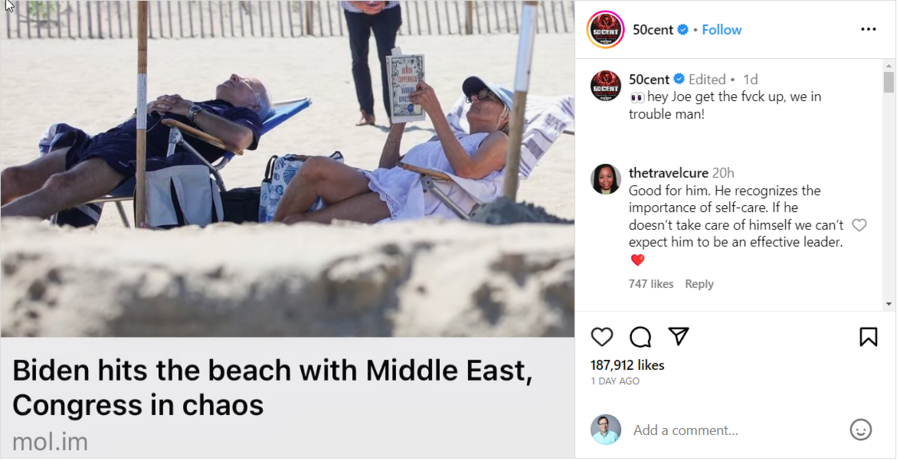 (Source: Instagram screenshot taken on Mon Oct 23 14:30:26 2023 UTC)
Original picture
The photo of the Bidens appeared in a Daily Mail article (archived here) published on August 2, 2023, with the title "EXCLUSIVE: Sleepy Joe! Biden sneaks in a NAP as he hits the beach with Jill again: Tells reporters he 'can't complain' -while DC braces for Trump's arraignment and Hunter's associate makes more damning claims." A couple of pictures from the article show the president snoozing on a warm August day: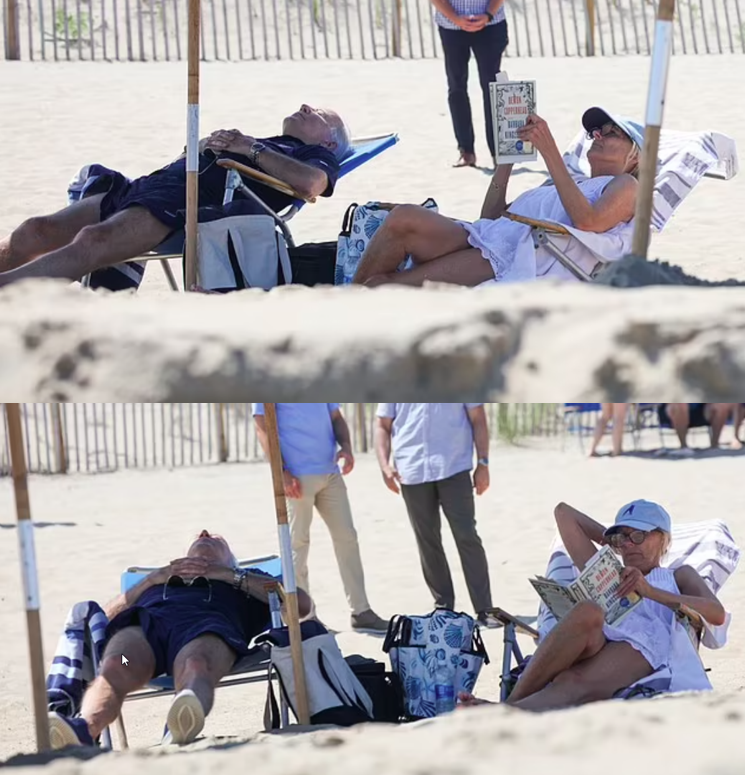 (Source: Daily Mail screenshots taken on Mon Oct 23 2023 UTC)
Delaware beach walk
However, multiple news organizations did report that the Bidens walked along the beach on October 22, 2023, on a chilly Sunday afternoon. A Google search (archived here) on October 23, 2023, using the terms "Joe and Jill Biden walking beach October 2023," shows the president and the first lady taking a stroll: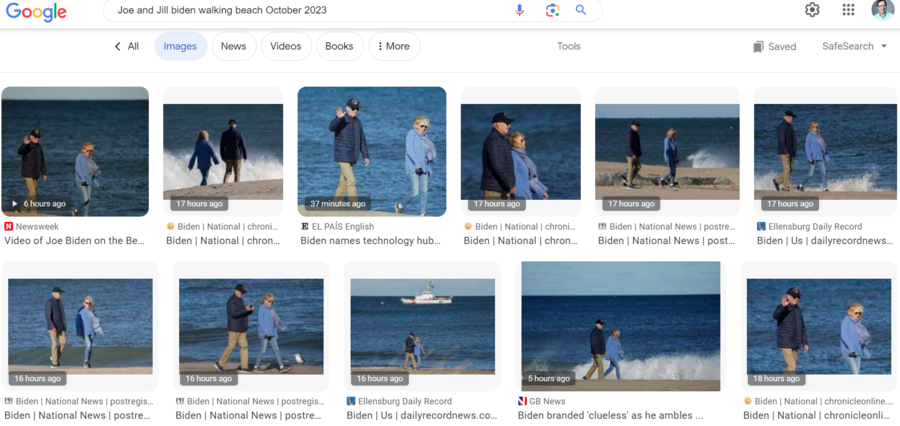 (Source: Google screenshot taken on Mon Oct 23 15:38:32 2023 UTC)
White House reporters
A pool report from the White House press corps on October 22, 2023, confirmed the outing near where the Biden's own a house at Rehoboth Beach:
From 4:14 p.m. to 4:18 p.m., the pool watched as POTUS [President of the United States] and FLOTUS [First Lady of the United States] walked along the water on Gordons Pond Beach.

The president wore a dark jacket, tan pants, and a dark baseball cap. FLOTUS wore a light blue jacket and pants that appeared blue-gray from a distance.

POTUS did not reply to a shouted question about whether he has heard anything about American hostages. He gave a wave to reporters.

The pool was then repositioned further down the beach and watched POTUS and FLOTUS walk by again from 4:24 p.m. to 4:26 p.m. POTUS briefly appeared to be on the phone.
Other Lead Stories articles on claims pertaining to the 2023 Israel-Hamas conflict are here.