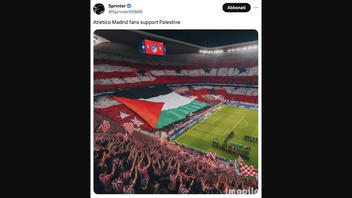 Is an image of cheering Atlético Madrid soccer team fans with a giant Palestinian flag authentic? No, that's not true: A representative for the sports team was quoted as saying that this image was not authentic. An AI image detector site rated the image 99.9 percent likely to be AI generated. Lead Stories could not find an article from a trustworthy news source that would back up this claim.
The claim appeared on X, formerly Twitter, (archived here) on October 19, 2023. It opened:
Atletico Madrid fans support Palestine
This is what the post looked like on X at the time of writing: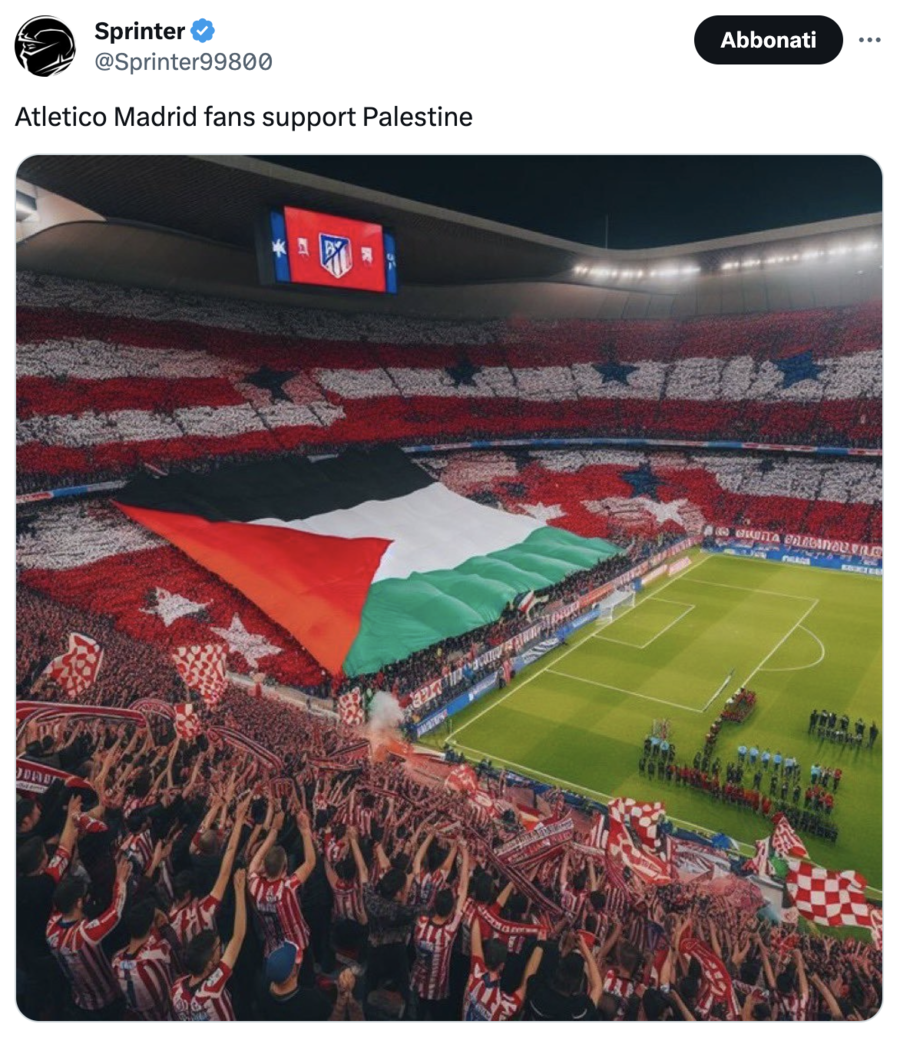 (Source: X screenshot taken on Tue Oct 24 14:04:14 2023 UTC)
The deputy director of communications for Atlético Madrid, Juan Jose Anaut, told the Reuters news agency that the image "did not show an authentic photograph." Reuters also reported that the team's only home match was after the October 7, 2023, start of the Hamas-Israel conflict (archived here), on October 8, 2023, and was a day game. The image on X shows a night game with a dark sky and field floodlights on.
Hive Moderation, an AI image detector, determined that there is a 99.9 percent chance that this was likely to be AI generated: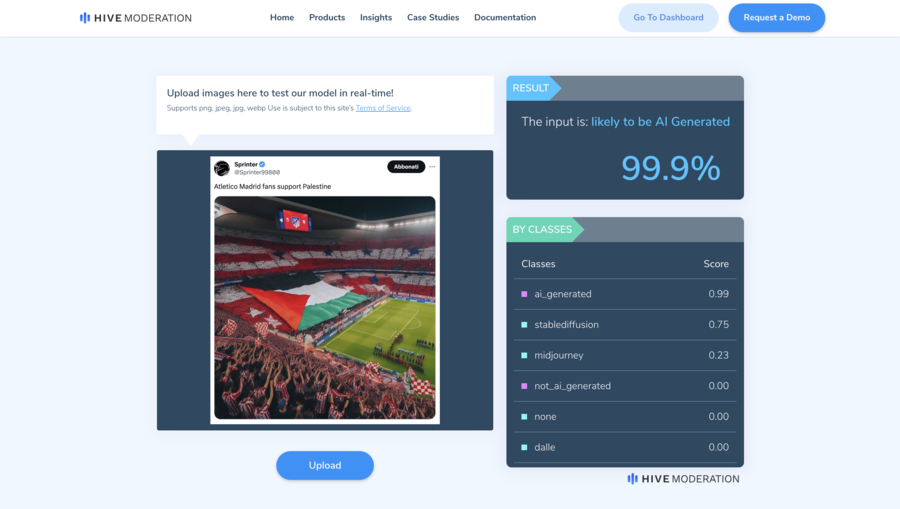 (Source: Hive Moderation screenshot taken on Tue Oct 24 16:12:47 2023 UTC)
Lead Stories could not find any evidence from a legitimate news source supporting this claim. Searching the phrase "Atlético Madrid AND supporting Palestine" (archived here) on Google News did not yield any results that would show this was a real event.
We have reached out to Atlético Madrid's communication team and will update this article when we receive a response.
More Lead Stories fact checks on the 2023 Hamas-Israel conflict can be found here.