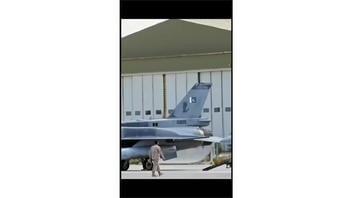 Does a viral clip show Pakistan sending its F-16 fighter jets to Palestine in the aftermath of the October 7, 2023, Hamas attack on Israel? No, that's not true: The footage predates the conflict and shows an exercise in Turkey. It was posted on social media in May 2023, months before the invasion. No credible sources have reported Pakistan sending fighter jets anywhere in October 2023.
The story appeared in a video (archived here) published on TikTok on October 8, 2023. The add-on text in the clip stated:
Pakistan Air Force going to Palestine for helping
The caption line contained two hashtags:
#palestine 🇵🇸 #Pakistani
This is what the post looked like on TikTok at the time of writing: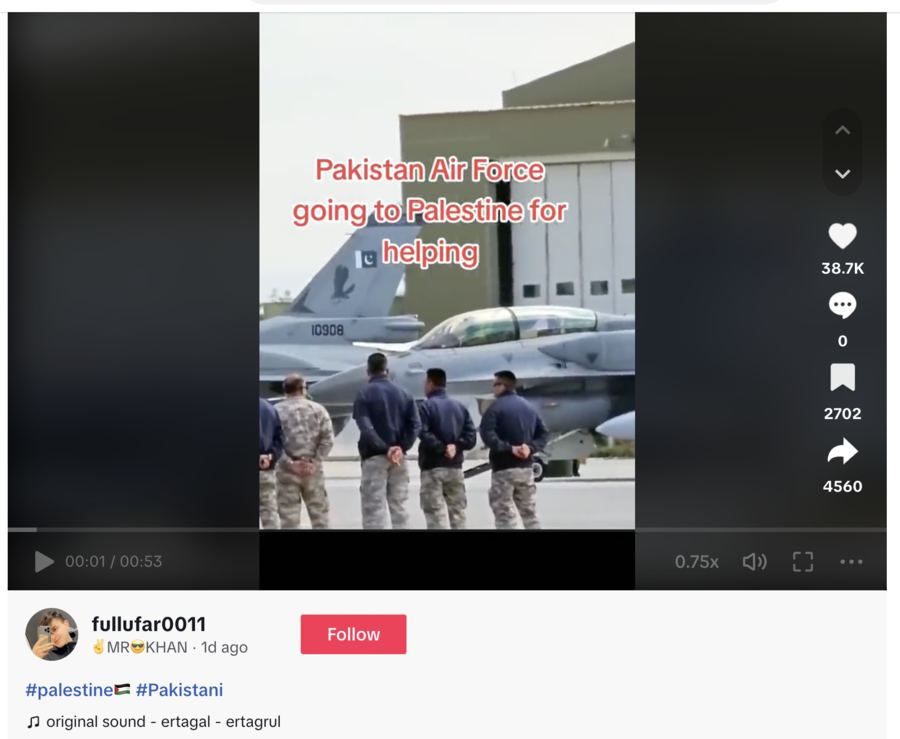 (Source: TikTok screenshot taken on Mon Oct 9 17:54:37 2023 UTC)
A reverse image search shows, however, that it was not the first time the clip was uploaded on social media. The exact same video (archived here) was posted on Facebook in May 2023 with a different description: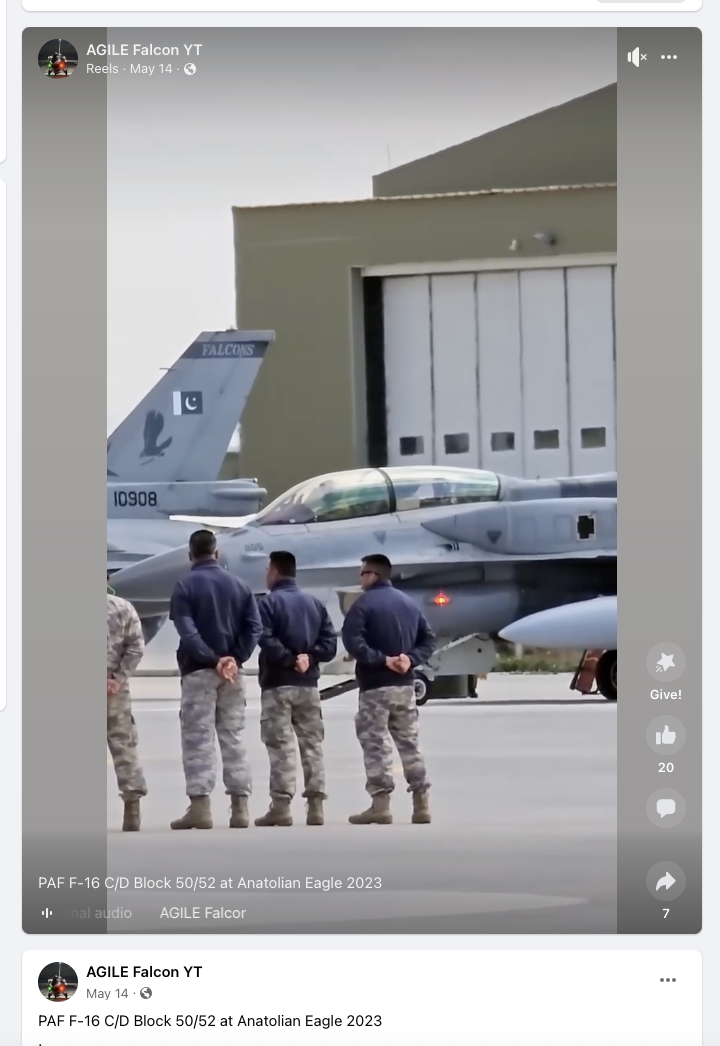 (Source: Facebook screenshot taken on Mon Oct 9 15:53:09 2023 UTC)
On-screen text in the May 2023 video refers to Anatolian Eagle, which is is a long-running air force training exercise conducted annually at Konya Air Base, Turkey. In 2015, U.S. military personnel in Europe took part in it, too. In 2023, Pakistan was among the participants, which is consistent with the national flag seen on the Falcon's tail in the footage in question. Therefore, it cannot portray any development related to the October 2023 events.
As of this writing, no credible sources (archived here) reported that Pakistan sent fighter jets to be used against Israel.
Other Lead Stories articles on claims pertaining to the 2023 Israel-Hamas conflict are here.