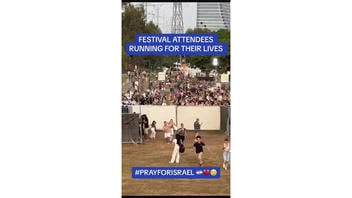 Does a video show festival attendees running for their lives amid the attack by Hamas gunmen at a rave in Israel on October 7, 2023? No, that's not true: The footage is from three days before Hamas' attack; It shows people rushing into a Bruno Mars concert in Tel Aviv on October 4, 2023. It does not show the festival near the Gaza strip that was attacked by Hamas as one part of its incursion into Israel.
The claim appeared in a video published on TikTok on October 7, 2023 (archived here) with following description:
Israel is under attack right now. The world needs to wake up! #WorldNews #Israel #War #Help #PrayForIsrael #????????
This is what the post looked like on TikTok at the time of writing:
(Source: TikTok screenshot taken on Mon Oct 9 16:23:27 2023 UTC)
The footage is not from the open-air SuperNova music festival, held in the Negev region, where Hamas killed about 260 attendees and took hostages.
The footage was originally posted Wednesday, October 4, 2023, on TikTok (archived here). A translation of the caption posted on the video says: "Fob: That moment when the gates were opened in Bruno Mars."
There is no a caption that reads "#PRAYFORISRAEL" on the original video as this screenshot shows: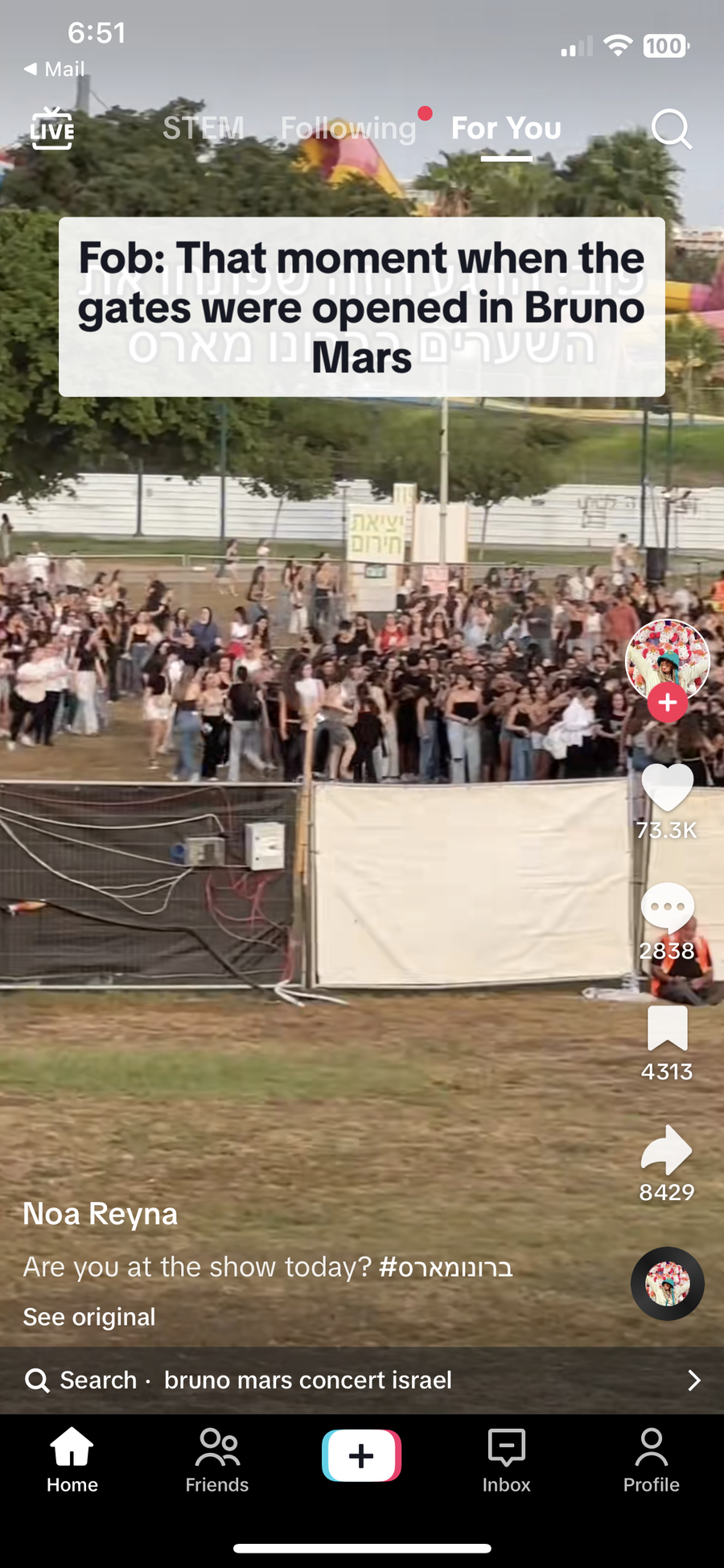 (Source: TikTok screenshot taken on Mon Oct 9 16:31:11 2023 UTC)
Mars performed in Tel Aviv at Yarkon Park on October 4, 2023, as news outlets reported. He canceled his scheduled October 7, 2023, concert after the attacks.
Here is the video posted on TikTok that is falsely labelled as footage of the festival attack:
Other Lead Stories fact checks about the Hamas-Israel war can be found here.