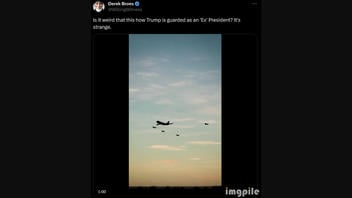 Is a video of jets surrounding Donald Trump's jet real? No, that's not true: The video that appeared in a viral X post is from a video game. A YouTube video with the same footage has "#flightsim" and the acronym to a flight simulation video game in the description. A TikTok video with the same footage also has the same acronym in the caption.
The claim appeared on X, formerly Twitter, published on October 20, 2023 (archived here) which read:
Is it weird that this how Trump is guarded as an 'Ex' President? It's strange.
This is what the post looked like on X at the time of writing: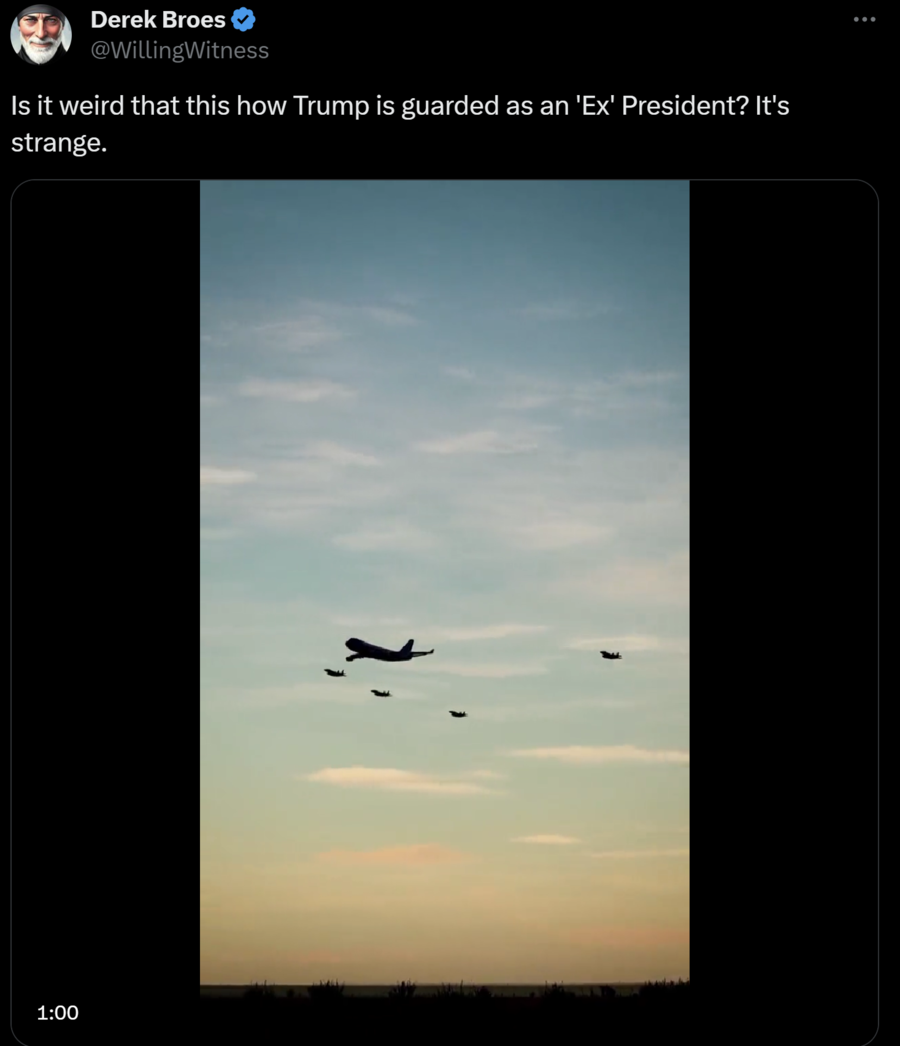 (Source: X screenshot taken on Thu Oct 26 14:14:30 2023 UTC)
The fake video and other images are used to support the false QAnon claim that Trump is secretly still president.
Lead Stories found the original video on YouTube (archived here). In the description, there were a multitude of hashtags. Some of the hashtags were "#dcs", "#dcsworld" and #flightsim." Searching the phrase, "DCS World AND flight sim" (example of search here) (archived here) led us to figure out that DCS stands for Digital Combat Simulator, a combat flight simulation game. The YouTube channel had more videos with "DCS" and "flight sim" in the description. Here and here are two more examples from that channel (archived here and here).
A reverse image search of a still from this YouTube video led to Lead Stories finding this TikTok (archived here) with the same footage. The caption of the TikTok also included the hashtags, "#dcs" and "#flightsim." The TikTok caption read, "Air Force One seen flying with fighter escort detail over Israel." The TikTok caption did not mention former President Trump. This makes the two video's subject matters inconsistent.
We have reached out to Trump's representatives and will update this article when we receive a response.
More Lead Stories fact checks on Trump can be found here.