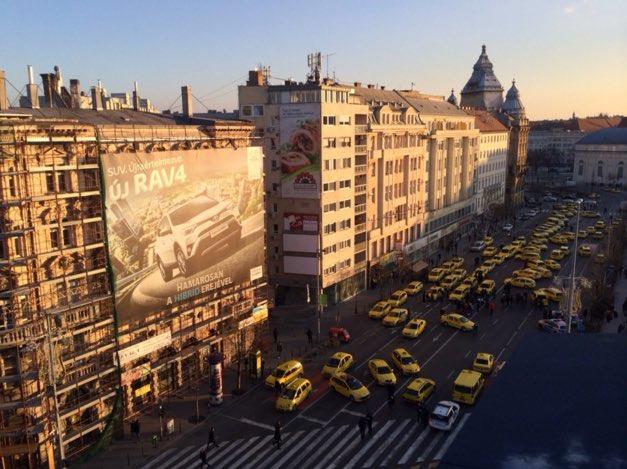 In a show of defiance, Taxi drivers in Budapest have taken it among themselves to make sure that Uber is banned in their city unless being forced to follow the same strict regulations as Taxis.
The taxi drivers say they'll keep protesting as long as Uber is available on the App Store and Google Play.
Licensed taxi drivers are infuriated that they have to follow such extremely strict regulations, while their Uber counterparts have it far easier. The taxi drivers insist that Uber's ability to operate without following the same guidelines is illegal, and thus they are blocking the city.
The protestors currently only let the emergency services through, forcing buses and other drivers to take a detour.
Below is drone footage of the taxis blocking the street, filmed by Drone Media Studio.