A creative resident of Brookyln New York has taken it upon themself to build an Igloo in their backyard garden and list it on Airbnb as a two person studio for $200 a night. The igloo was constructed from the excess snow produced from winter storm 'Jonas'. The post has since been taken down.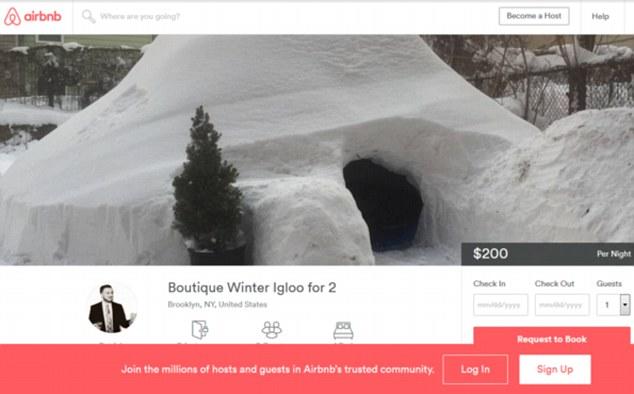 The description from the post read: "Dripping with ingenuity and alt-lifestyle aura lays the Snopocalypse of 2016's most desirable getaway. Hand-crafted, and built using only natural elements - we're offering the experience of a life time in this chic dome-style bungalow for you and bae."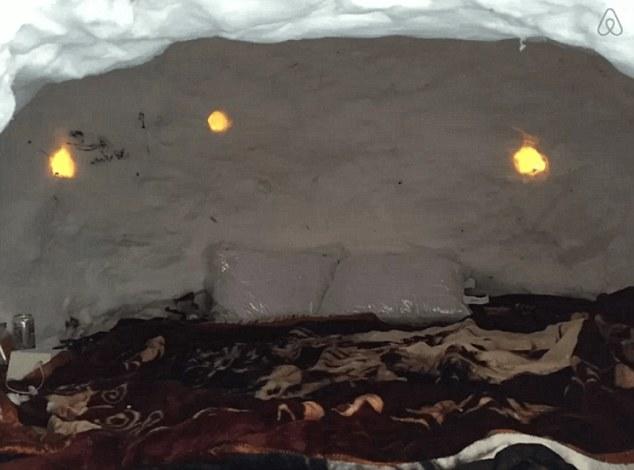 As can be seen in the listed photo, the igloo even comes equipped with working lights and waterproof pillow cases.
Got shut down by @Airbnb for not meeting occupancy standards. Though they were nice enough to tell us that it looked very well constructed.

-- Patrick M. Horton (@patrickmhorton) January 25, 2016
Unfortunately, the listing was taken down by Airbnb staff with a friendly note explaining the cause of removal.
"We are happy to see that you guys are staying busy and having fun during Blizpocalypse. Unfortunately, your igloo, while very well constructed, has failed to meet our occupancy standards and has been removed from search results. Be sure to pick a place with running water, electricity, and a roof that doesn't melt."