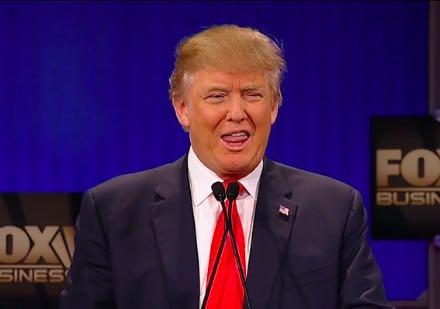 Donald Trump won't put his multi-billion dollar business empire into a blind trust to avoid any conflicts of interest if he's elected president of the United States. Instead, his three oldest children will run it, Trump said during Thursday's GOP debate.
"I couldn't care less about my company," Trump said. "It's peanuts."
Trump said he would not be involved in any business decisions and daughter Ivanka, 34, and sons Don, 38, and Eric, 32, would "run it with my executives."
Trump did not mention his two younger children, Tiffany, 22, and Barron, 9.