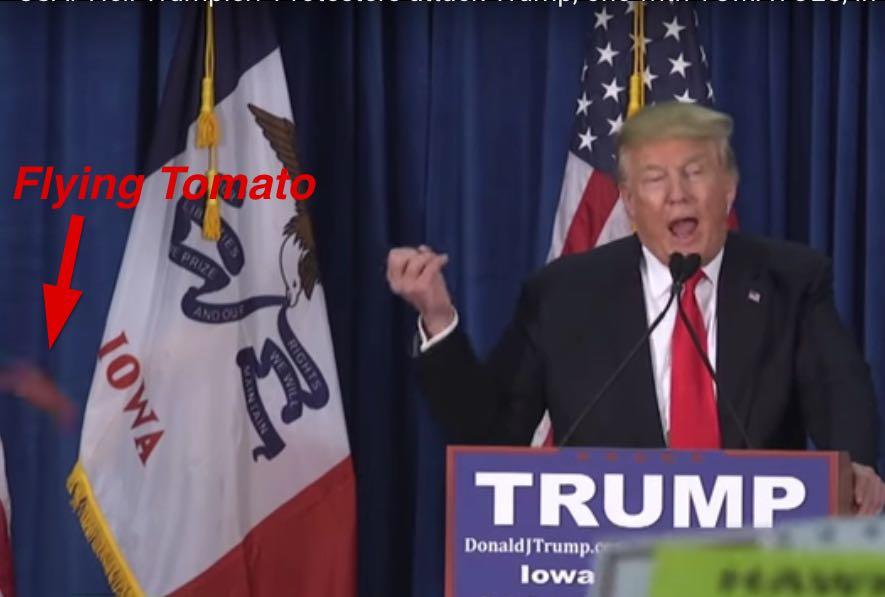 A man allegedly threw tomatoes toward Donald Trump at a campaign rally in Iowa Tuesday night. Although the tomato fell short of the GOP frontrunner's podium, the man was arrested and jailed, according to the University of Iowa Police.
"Andrew Joseph Alemao, 28, was arrested by University of Iowa Police for Disorderly Conduct after he was observed throwing two tomatoes at Republican Presidential candidate Donald Trump during a speech at a campaign stop at the University of Iowa," the police statement said.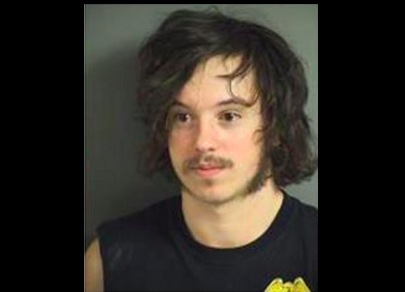 "Alemao was immediately taken into custody by the United States Secret Service and the University of Iowa Police later transported to the Johnson County Jail," police said. "Disorderly Conduct is a simple misdemeanor punishable by a fine up to $625 and/or imprisonment up to 30 days." He was released on bond Wednesday.