Lead Stories Trendolizer detected a hoax report trending on Thursday, January 27, 2016, that major African-American filmmakers including Oprah Winfrey, Tyler Perry and Spike Lee have partner with hip hop mogul Jay-Z to create a "Black Oscars" award to be called "The Bosxar."
"Oprah, Tyler Perry, Spike Lee and Jay-Z partner with B.E.T. to form the 'Boscars', The Black Oscars, in response to the lack of Oscar nominations for African-American actors," the story published on Wednesday, January 27, 2016.
This is a fake story the plays off the #OscarSoWhite outrage that erupted on social media after there were no African-American actors nominated for an acting Academy Awards for the 2016 competition.
"With all of the frustration from the African-American community and actors alike, the birth of the Boscars has rooted. Reportedly, the Boscars will replace the B.E.T. Awards and provide a new platform for African-American actors as well as other actors of color to receive a prestigious award for their roles in movies."
The creators did a great job of building a backstory by creating a website -- Boscars.org -- and a Twitter account -- @TheBoscars.org. The website carries the title "It's Time for a Change...." and features a gold Oscar-like statuette with a raised fist.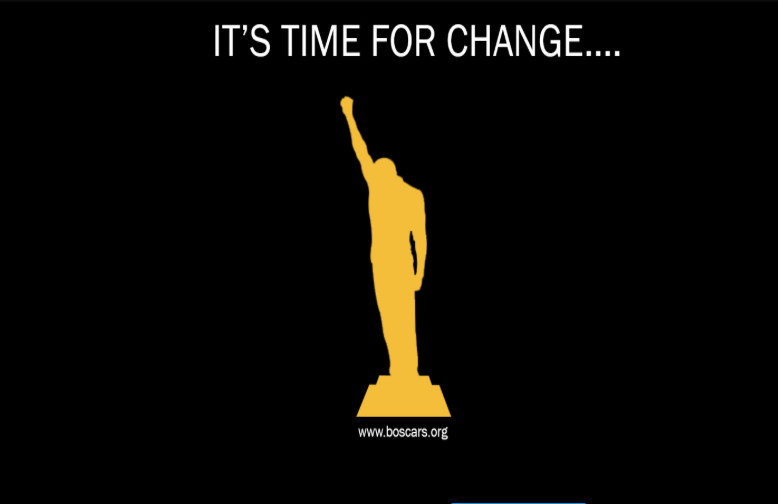 The Twitter account has 34 followers as of Thursday morning, none of them were Winfrey, Perry, Lee or Jay-Z.
It's Time For Change #Boscars #TheBoscars

-- The Boscars (@TheBoscars) January 20, 2016
The story was by EmpireHerald.com, a hoax website that has brought the web some of its most unbelievable and viral hoaxes. Great fun, but not true.
The chart below tracks the "Boscar" hoax report's trend on social networks.