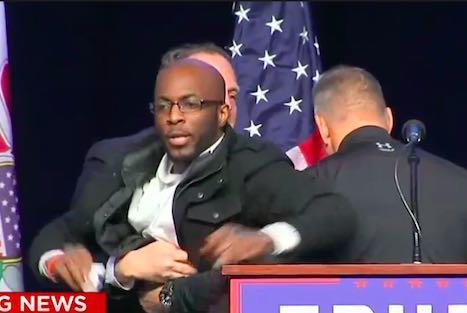 Donald Trump's rally in Chicago has been canceled after dozens of anti-Trump protesters clashed with Trump supporters and security inside the venue. A protester made his way to Trump's podium before he was restrained. The tensions outside the building were also high as hundreds of protesters gathered there.
Trump, who was not yet at the venue, decided to cancel the event "for the safety of all the tens of thousands of people" there, a campaign spokesman announced to the audience.
His earlier rally in St. Louis was frequently interrupted by anti-Trump protesters who managed to get inside. Tensions are high in Chicago.
.@Acosta reports pushing, shoving and objects being thrown after Trump rally is postponed https://t.co/ahGxncobuV pic.twitter.com/U225Ip9lxI

-- OutFrontCNN (@OutFrontCNN) March 12, 2016