Janet Jackson fans in Georgia got a welcomed Facebook alert Tuesday saying Jackson would be at Phillips Arena on August 7, 2016 for a concert. The Atlanta show was one of dozens Jackson announced in April was postponed while she and her husband were "planning our family." It was later revealed she is pregnant.
So what's happened to put the Atlanta show back on the schedule? Is it for real, or just a mistake by the BandsInTown app that sent the message to its Facebook followers?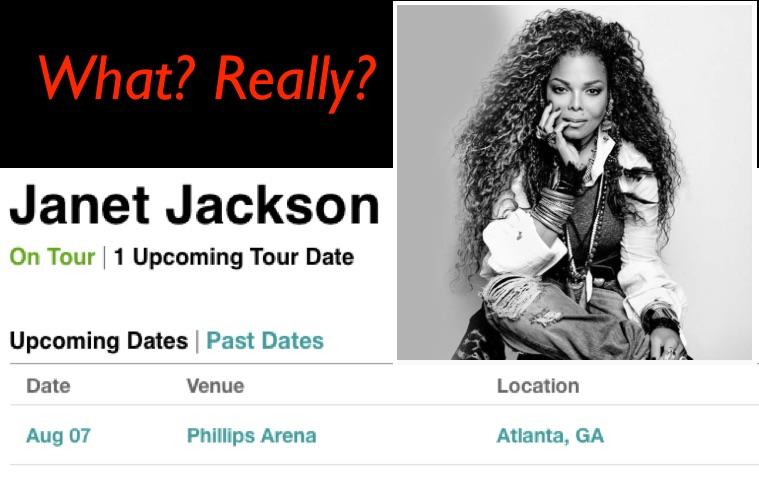 The producer of Jackson's "Unbreakable" tour, Live Nation, has not responded to emails and phone calls from Lead Stories. However, if you go to the singer's website, you will find a tour schedule. Click on the Atlanta date and it reads: "This event has been rescheduled for August 7, 2016 at 8:00pm."

A Google search for "Janet Jackson Atlanta" also indicated the show is scheduled fo August 7, based on info provided by Ticketmaster.
The spokesman for Atlanta's Phillips Arena did respond, saying Jackson is NOT scheduled to perform in August and the postponed date has not been reset.
No one with BandsInTown returned our calls or emails either, but about an hour later, just before this story was published, the Atlanta show was removed from the app's schedule. So, it appears to be a false alarm.
As a consolation, we present the music video she released last week, appropriatey titled "Dammn Baby."