Fans gathered to observe the 7th anniversary of Michael Jackson's death are being offered the deal of a lifetime... an offer to die for... literally -- a $250 discount and the first chance to buy a final resting place near the entrance to the King of Pop's crypt.
A Forest Lawn cemetery salesman was posted at a table next to Holly Terrace mausoleum, where Jackson was interred in August 2009, to pitch the newly-constructed spaces for ashes to hundreds of diehard fans making their annual pilgrimage to Jackson's tomb.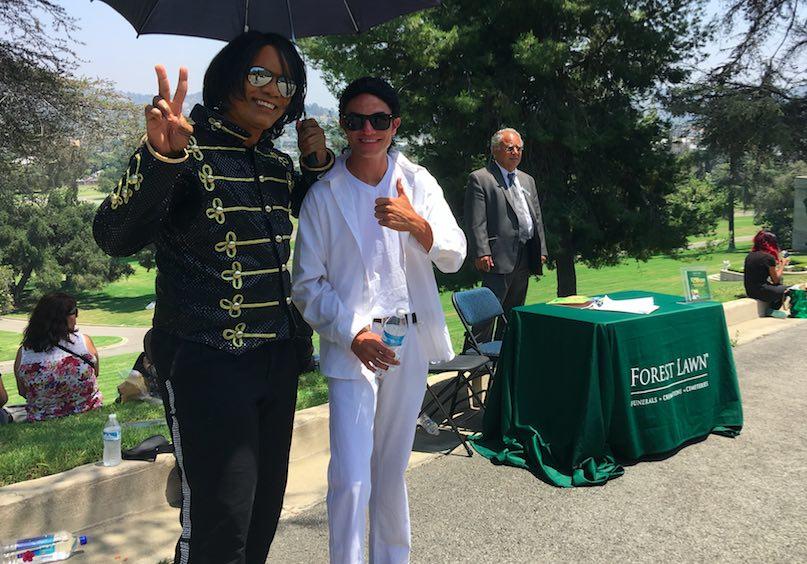 Superfans Goward Horton and Sean Vezina pose in front of the Forest Lawn sales table.
William Cea, a "planning advisor" at the Glendale graveyard, told Lead Stories the spaces -- which can hold the cremains of four people -- start at $13,500, with an additional $2,000 one-time maintenance fee. The most expensive is the center space, which can hold six urns, at $80,000. But if they buy today, they get a $250 discount, Cea said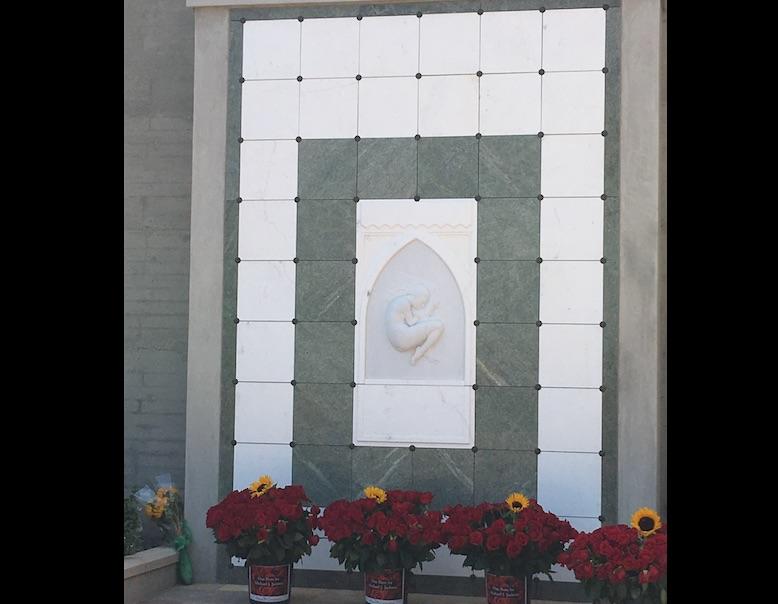 Make a decision soon since the new spaces are going fast, he advised. Forest Lawn's business department chose the anniversary of Jackson's death to start marketing the spaces.
Not only would you be a neighbor to Jackson, but Elizabeth Taylor is just one building down. Mickey Mouse fans might also like to be near Walt Disney, who is just up the hill.
See also: Seven Years Later: Michael Jackson Fans Gather To Remember King Of Pop
Visit our Facebook page to see LIVE VIDEO from Forest Lawn cemetery at Michael Jackson's final resting place.