Fake news site CelebTriCity is claiming a human-gorilla hybrid baby was born in Egypt. This was supposedly announced by the "Egyptian University of Science". For some reason 'Indians' are also involved with the story:
Indians are calling him "Hurilla" At just seven weeks of age, 'Hurilla' weighs approximately 18.2 pounds and is 24 inches long; They expect him to grow to approximately 250 - 300 pounds with a height not to exceed 6 feet.

Of course no such creature exists, for the following reasons: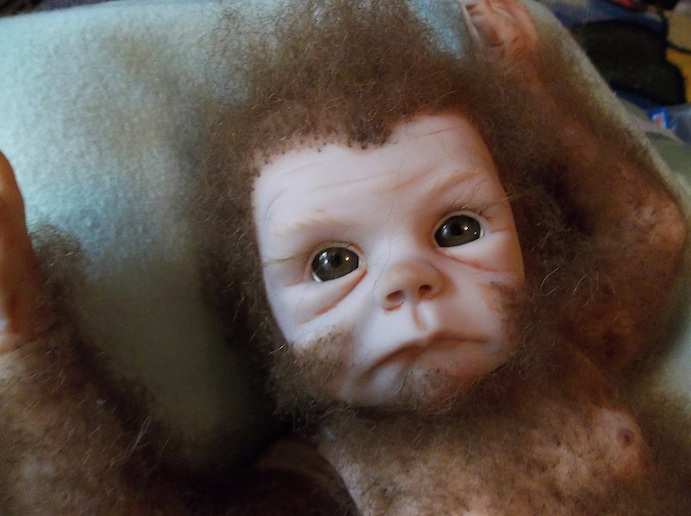 Image credit: International Cryptozoology Museum
Lead Stories' Trendolizer™ constantly scours social networks worldwide for trending stories about gorillas, sasquatches and other hoaxes. Scroll down to see the latest.