STORY UPDATED: check for updates below.
Another fake news story is doing the rounds on Facebook. According to an article on the "Celebtricity" website a woman named Karen Rainford was beheaded by the man she claimed was the father of her six children. The 'father' found out through a DNA test that the children were not his and that she was trying to scam him for child support. The killer is supposedly held on a two million dollar bond.
This article sends up so many red flags and makes our truth-o-meter smoke in disbelief. Where to begin?
First of all, the article is undated, does not mention a location and completely lacks information about the name of the supposed murderer. Any competent journalist tries to answer the questions Who, What, Where, When, Why and How? In this case the Who, Where and When are completely absent.
The contact page of the "Celebtricity" site states: "Celebtricity.com is the most notorious entertainment website in the world with the most shocking headlines that is a combination of Real & Satire News to keep its visitors in a state of disbelief."
On top of that, the photo used in the article is stolen from totally different (real) story: the man in the picture is named Minta Adiddo and he did murder the woman pictured (Akua Agyeman) but it happened in 2013 and he did not behead her but stabbed her and ran her over with a car (source).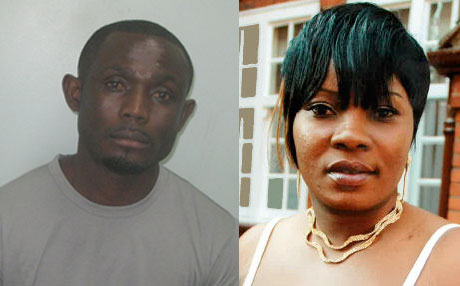 Minta Adiddo and Akua Agyeman, source: http://www.lbc.co.uk/man-stabbed-then-ran-over-wife-in-unfounded-jealous-rage-83005
Lead Stories' Trendolizer™ constantly scours social networks worldwide for trending hoaxes. Scroll down to see the latest.
2018-03-20T09:57:06Z

2018-03-20T09:57:06Z

Another copy of this story recently went viral on

ViralKFC

.