It's another example of a website publishing a fake story that is subtly racist, hoping social media surfers will share it with their friends. Lead Stories' Trendolizer detected this post as trending on December 28, 2015. We suggest you share our hoax alert -- and not the original fake.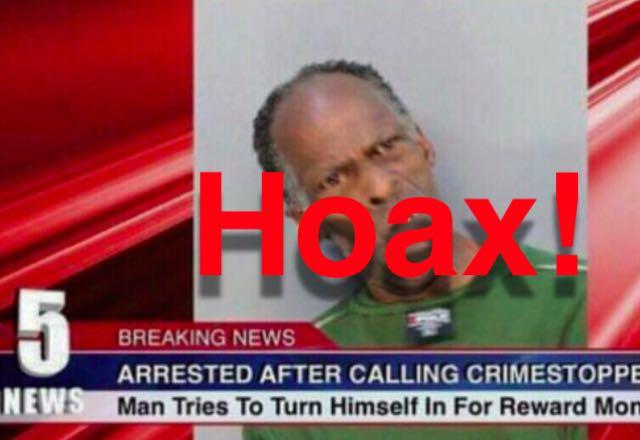 The post on Celebtricity.com claims that a 65-year-old Macon, Georgia, fugitive turned himself into police "in an attempt to collect a $500 reward check." Ronald Jackson was purportedly "wanted after being connected with a string of home invasions across Bibb County."
The fake story is topped with a real mugshot of a man arrested for trespassing featured on the Smoking Gun website in a gallery of odd mugshots on April 4, 2014.
"I wasn't even thinking they was gone lock me up," the fake Mr. Jackson is quoted saying. "I thought maybe I turn myself in, they set me lose and cut me a check. Everybody could've won had it gone like I planned. I only did it because I am broke and I have to buy my mom a Christmas gift."
If you read the disclaimer on Celebtricity.com (but who bothers with that?) you'll see the publisher acknowledges the site is satire.