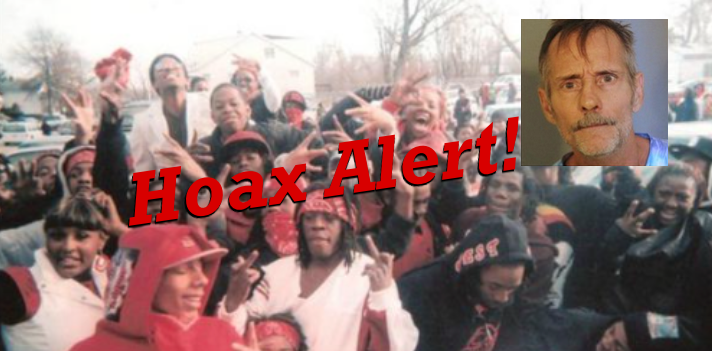 There is a hoax making rounds on social media today that claims a janitor from a Chicago school was caught collecting life insurance money from murdered teenagers. The UNTRUE story was published by known hoax website, Butthatsnoneofmybusiness.com.
The UNTRUE story reads:
State Farm is investigating several claims totaling 47.8 million in which [Mike Myers] has already collected $20 million from the deaths of Chicago teenagers he placed life insurance policies on. There are some discrepancies on how he was able to obtain all their social security numbers considering he was a custodian at the school were all of the teens attended.
The man depicted in the top right of the above image is actually David Pope. His story could easily be mistaken for a hoax, as he was arrested in 2015 on kidnapping and wreckless endangerment charges for allegedly grabbing a "homeless" man off the street, bringing him to the suspects house, and forcing him to eat dinner.
If you are in the mood for a good laugh, you can click here to read the true story behind the man pictured in the above photograph.
Lead Stories' Trendolizer™ is constantly scouring the web for the hottest news, viral videos and images.
Follow us on Facebook and Twitter @LeadStoriesCom for your daily news.