And old fake story recently started trending again according to LeadStories' Trendolizer engine which claimed that a Portland teenager by the name of "Jerome Carpenter" died from a heart attack after engaging in many, many acts of masturbation. Some versions of the story claim it was 46 times, others say 56, but in any case it is an impressive number.
Carpenter was also said to have been suffering from depression, either from being lonely on Valentines Day or from "not getting no P*ssy for 3 days".
There are several reasons why this is clearly a fake news story:
It is published by well known hoax websites like TMZHipHop (which has nothing to do with the real TMZ.com) and Huzlers.
There are different versions of the story out with slightly different details added or changed.
The story describes in gruesome detail how the body was discovered:
"The young man was on his bed... his pen*s was detached from his body, it must have been so intense it just came off his body, we found his pen*s gripped in his left hand so tightly we couldn't get it out, it was tragic".
But it doesn't mention anyone else being in the room, the presence of a note or any recording that would explain how the headline could have such a very precise number.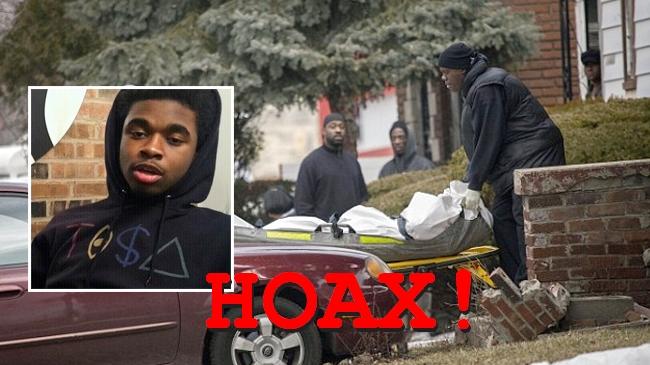 Yet thousands of people chose to believe the story and shared/liked it online, as this Trendolizer graph shows: