Fake news website The Resistance: The Last Line of Defence posted an article titled: "BREAKING: Trump's First Veto Has Democrats Crying Like Babies" which is already being reposted by related sites. It is so full of nonsense you'd have to be a fool to believe it. It is a nice bit of satirical writing though:
Democrats think they're so smart. Knowing they would never get a bill past their Republican counterparts during regular business hours, they got together in the middle of the night to exercise a little-known loophole in our lawmaking process known as "midnight snacking." It is essentially a law or amendment to a law passed without the chambers being in session.

It's very rarely used because of the restrictions in place. For example, a midnight snack law cannot have a budgetary consideration of more than 1/10th of 1 percent of the federal budget, meaning the cost of the law can't exceed $2.2 million. In today's day and age, a law that costs that little is more at the city level, not the federal level.

Democrats still insisted on using the ploy more as a publicity stunt than anything else to prove they could slip something past not only the Republican congress but by President Trump as well. According to senate rule 39785, the President only has 3 hours from when a midnight snack bill is passed to veto it or it becomes law. Democrats passed the bill at 1 AM and sent it to the White House.
Of course there is no "midnight snacking" loophole and senate rule 39785 doesn't exist either (the full list is here). And the website itself sports this disclaimer on the about page so you'd need to have your head examined if you believed any of it:
DISCLAIMER: The Resistance may include information from sources that may or may not be reliable and facts that don't necessarily exist. All articles should be considered satirical and any and all quotes attributed to actual people complete and total baloney. Pictures that represent actual people should be considered altered and not in any way real.
Also, having your head examined is exactly what the site offers in the byline, for anyone dumb enough not to get the joke: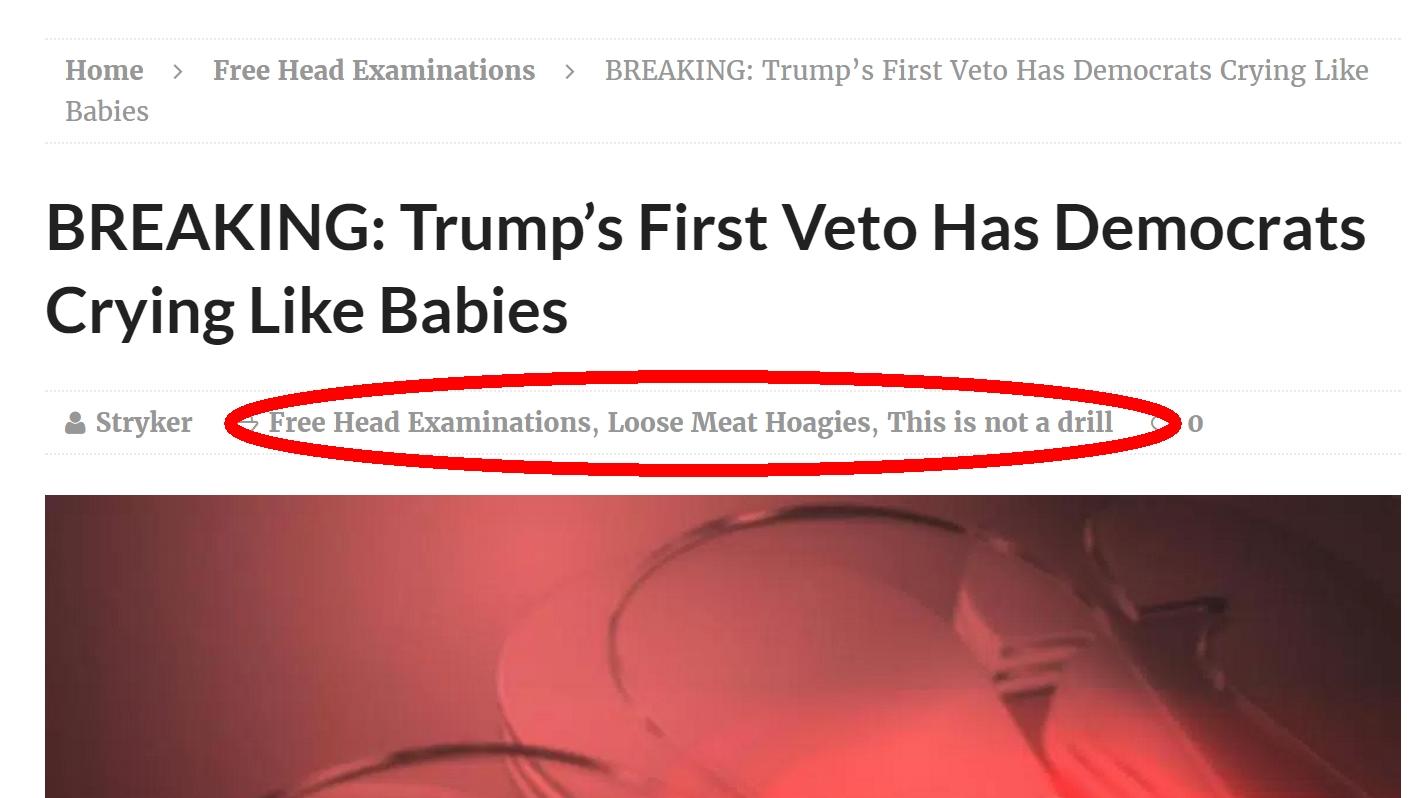 That didn't stop people from sharing the hoax around widely as you can see in the Trendolizer graph at the end of this article. If you notice anyone spreading the rumor around you can help by pointing them to this article here because nobody likes spreading fake news.