Notorious prank website GeniusGet currently has a viral hoax going titled "Whataburger breaks ground on first Kansas City loaction." (including the misspelling of 'location'). It follows a similar prank earlier that claimed "Whataburger coming to Wichita in late 2017".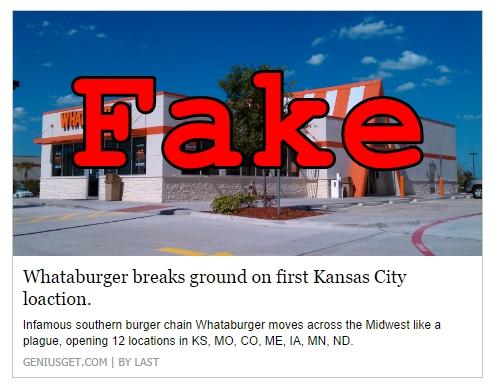 Currently Whataburger lists no Kansas or Wichita location on their store locator.
GeniusGet is a prank website where visitors can submit their own headlines and images to be turned into realistic looking posts to be shared on Facebook. It is frequently used to run pranks about restaurant chains opening (or closing), TV shows being cancelled or popular products being discontinued. This is their self-published list of the most popular pranks on the site: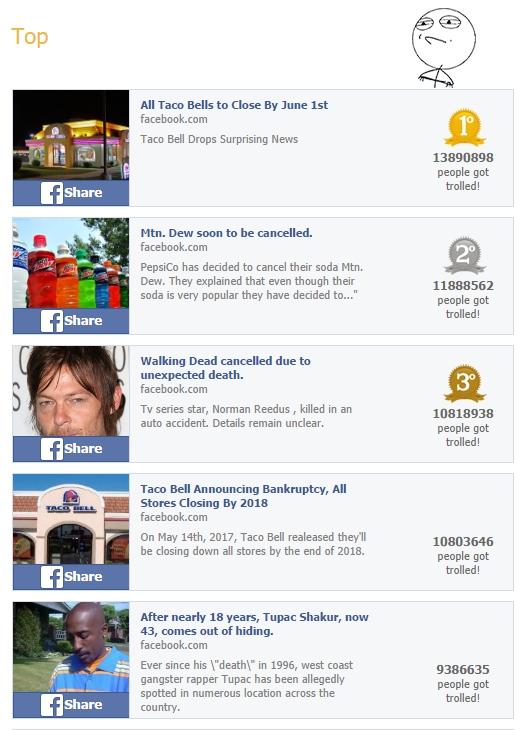 The prank is being shared around widely as you can see in the Trendolizer graph at the end of this article. If you notice anyone falling for the hoax, send them here because other hoax busting websites like Snopes don't have the story yet.