Prank website channel45news.com had a user create a prank article titled: "Baby found dead in the middle of the street in brooklyn" which went viral on July 13th 2017. The entire text of the message is as follows:
On june 12th 2017 a baby was found dead in brooklyn. Police say the mother is a crack head and if you like the warriors suck my dick dirty fuck outta here nigga cavs up bitch
Clearly not a real news article then. The photo that went with the "article" seems to have been taken from a 2014 story about two police officers who were shot in Brooklyn.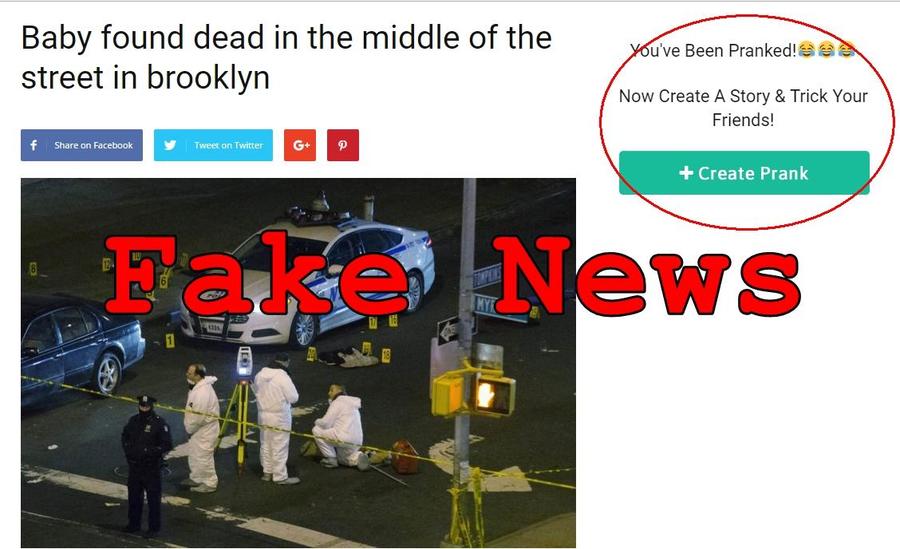 Channel45News is a prank website apparently operated by a Korry Scherer from Milwaukee, WI. according to WHOIS data. The site lets visitors create their own realistic looking fake news stories to prank friends and family.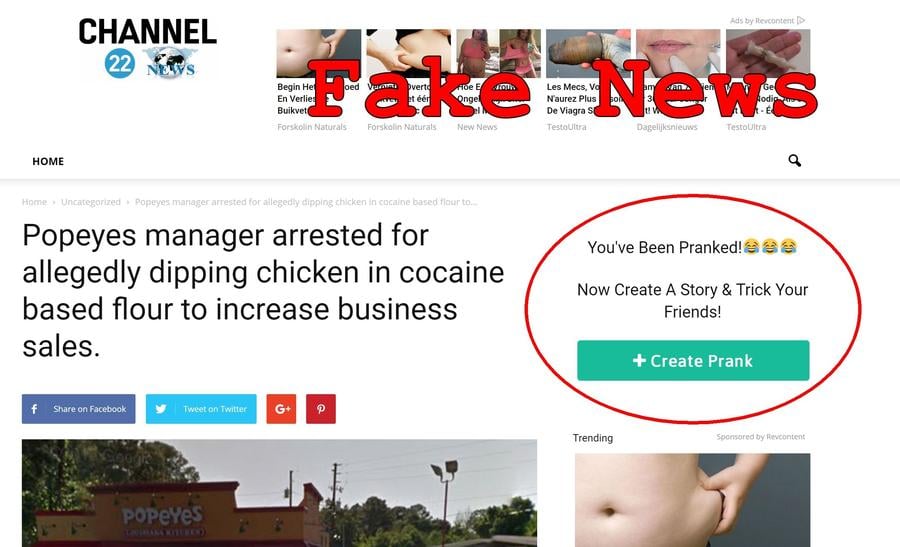 The site seems to be part of a network of similar sites. So far we've found these, but there may be others:
channel22news.com
channel23news.com
channel24news.com
channel28news.com
Despite the obvious nature of the story many people are sharing it anyway as you can observe in the Trendolizer graph at the end of this article. If anyone believes it was about a real baby, don't hesitate to set them straight by pointing them here...