Prank site 12minutos.com was used to post several articles falsely claiming hurricane Irma is heading for Argentina, Brasil or Paraguay next. Examples of the stories include:
EL HURACÁN IRMA TOCARÍA SUELO ARGENTINO EN 12 HORAS JUSTO A LA HORA EN QUE COMIENZE EL NOTICIERO ASI QUE DESENCHUFE TODO Y AGARRESE DE LO QUE PUEDA
Un meteorólogo advirtió a las autoridades de todo del paraguay tener mucha precaución y estar preparado para este fenomeno que se aproxima apartir de las 20 de la noche.
En los ultimos momentos el Huracan irma a cambiado repentinamente su rumbo hacia al sur!! Haciendo estragos a su paso haciendo como parada BRASIL ARGENTINA Y PARAGUAY!! Se avisa a la poblacion alerta maxima en las proximas horas sus gobiernos daran el comunicado sin poder explicar el porque su cambio de direccion hacia paises del sur!!!
The actual path of Irma looks more like this, not getting anywhere remotely near to South America: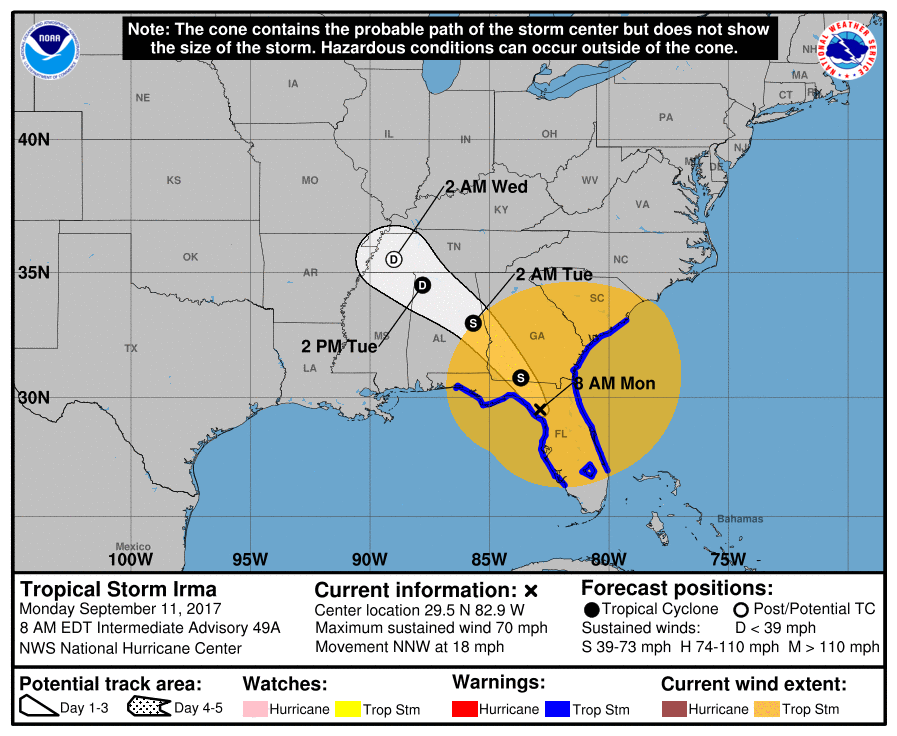 12minutos.com is a prank website where users can submit their own headline, description and photo to create realistic looking prank news articles.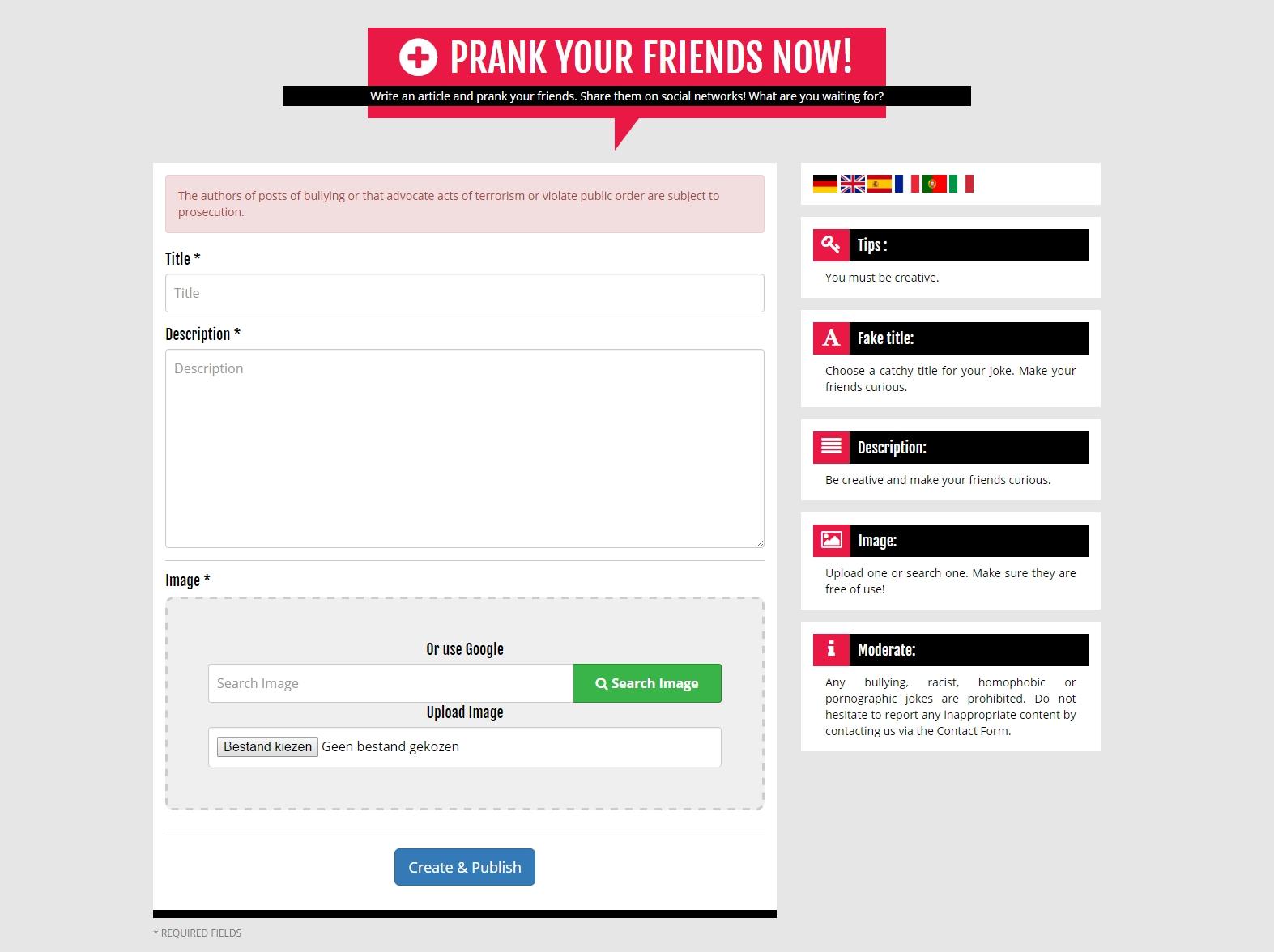 Users don't even need to upload their own image, there is a built-in search function that will pull an appropriate image from Google image search.
So don't fall for fake hurricane Irma warnings if they are coming from this site.